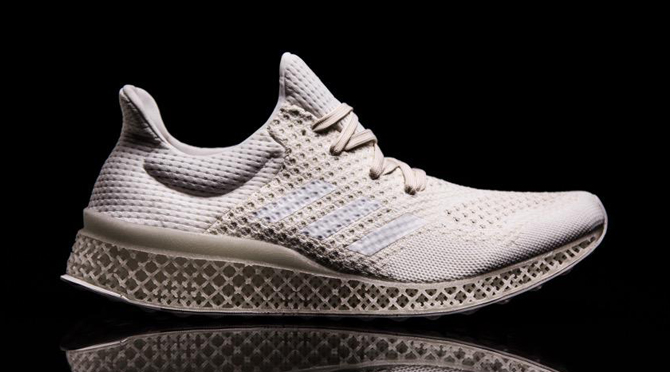 by Brendan Dunne
3D-printed sneakers are rapidly becoming a reality, with the latest step in that direction coming in the form of adidas' new Futurecraft 3D-printing technology.
The first prototype to use the technology, shown above and in the video below, has an upper rather like the adidas Ultra Boost that's paired with a 3D-printed midsole. For now the model appears to just be a prototype, adidas makes no mention of a release date, but this tech will definitely land on shelves sooner or later.
One of the upsides that adidas mentions with respect to the use of 3D-printing here is that it can be used to create "bespoke experiences" that cater to the needs of individual athletes. In adidas' press release debuting the project it invites customers to, "Imagine walking into an adidas store, running briefly on a treadmill and instantly getting a 3D-printed running shoe."
The Futurecraft 3D-printed midsole is just one piece of the larger adidas Futurecraft project, which will emphasize open-source collaborations and a sandbox approach to sportswear development that hopes to drive the brand's next wave of innovation.