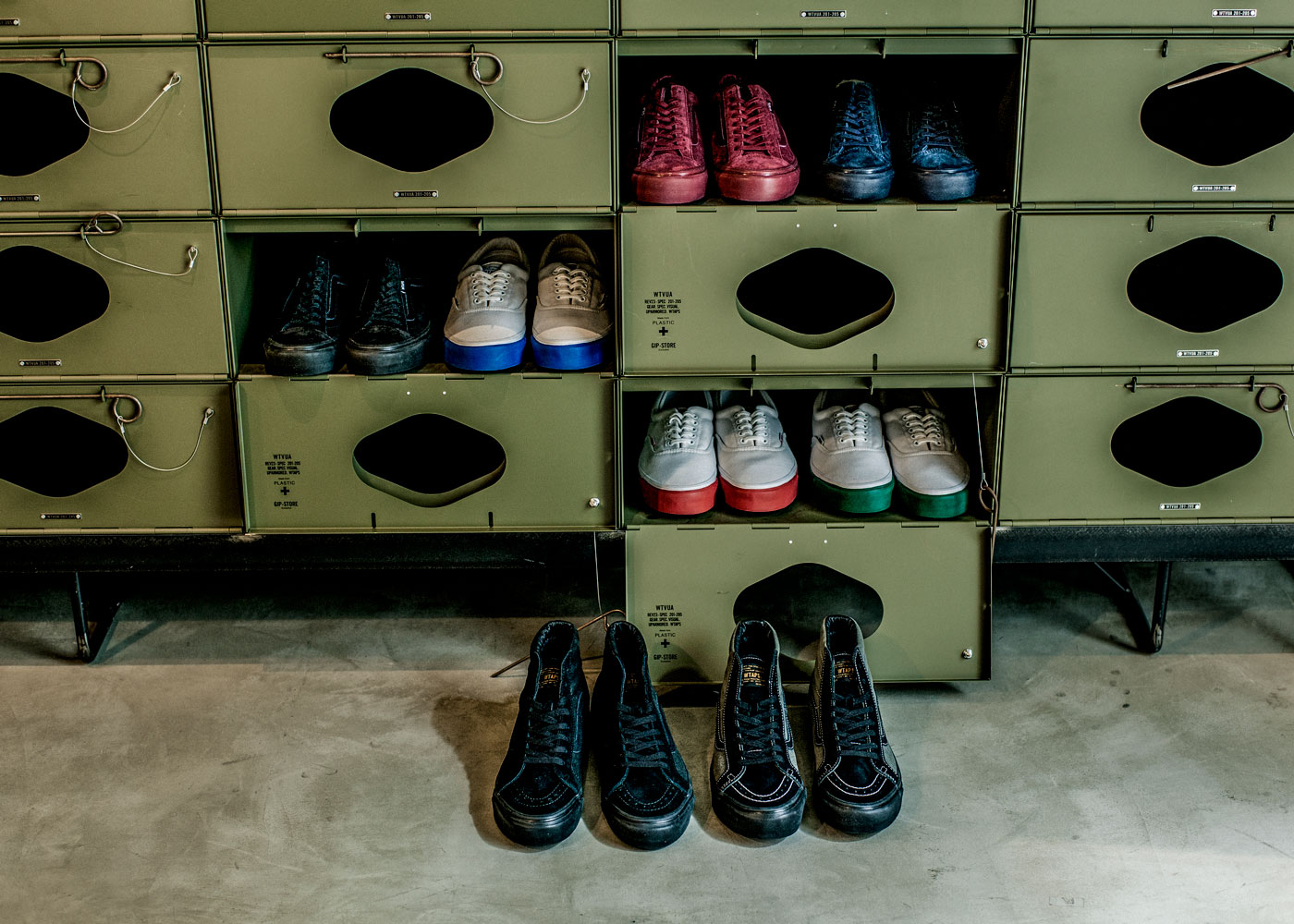 by Brendan Dunne
Vans and WTAPS are uniting once more, with a huge set of sneakers from the two entities set to release on Sep. 12.
The set is split into three distinct collections, each focusing on a different silhouette. There are Vans Sk8-His that look to the Vans Half Cab for inspiration on the materials end, Vans Eras that riff off the traditional "uwabaki" slippers worn by Japanese schoolchildren, and Vans Style 36s wearing tonal looks meant to represent unity.
Each sneaker in the group is geared toward its original specifications, which means models should show up the same way they did at their respective debuts decades ago.
The Vault by Vans x WTAPS "Original Classics" collection will release globally at the following retailers:
USA: Vans DQM General, Barney's, Bodega, Blends, Bows & Arrows, Conveyor, The Darkside Initiative, Dover Street Market, Feature, Fice, Hot Rod, Kicks/HI, Kicks/HI Guam, Kith, Nice Kicks, Odin, Pilgrim, Proper, Shoe Gallery, Sole Classics, Steven Alan, Today Clothing, UBIQ, Undefeated, Wish and The Webster

Canada: Off The Hook, Gravitypope, J2 Sneakerbox, NRML and Rooney

Europe: Back Door, Baskets, C Store, Colette, Dover Street Market, Firmament, Foot Patrol, Fott, GoodHood, Hanon, Kapa dokya, Mini, MRQT, Naked, Offspring, Proudlaces, Saint Cream, Slam Jam, SNS, Societe Anonime, Starcow, The End, The Good Will Out, Titolo, Très Bien, Übervart, Veteran, Victoire Barber & Shop, Vier and YME.

Asia Pacific: Vans Lab Store, Beams, Beauty & Youth, Crossover, Deal, EXI.T, GIP-STORE, Greyone Social, Hoods, Hotel V, Invincible, IT, Juice, Limited Edition Chamber, Limited Edition Vault, Ron Herman, Sole What Unik, Supreme, United Arrows & Sons and WH101.