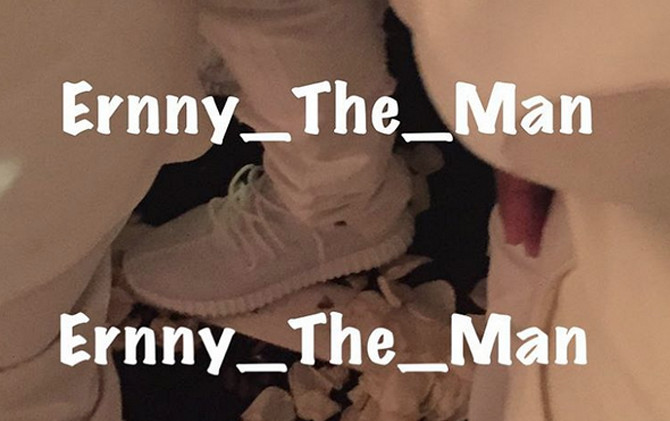 by Brendan Dunne
There's an all-white adidas Yeezy 350 Boost, and it looks like Kanye West himself is the only one with a pair.
The sneakers were spotted on-feet for Kanye last night at James Harden's birthday party, an all-white affair hosted on a yacht. Harden himself is a recent convert to adidas, so his birthday seems like a fine place for the debut of such a shoe.
There's no word yet on whether the white Yeezy Boosts will be releasing or if this is a Kanye exclusive.
UPDATE 8/27: Fresh angles via thesneakerilluminati.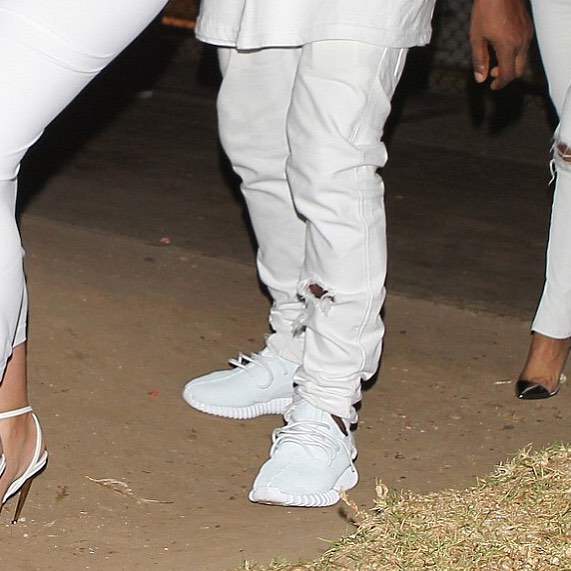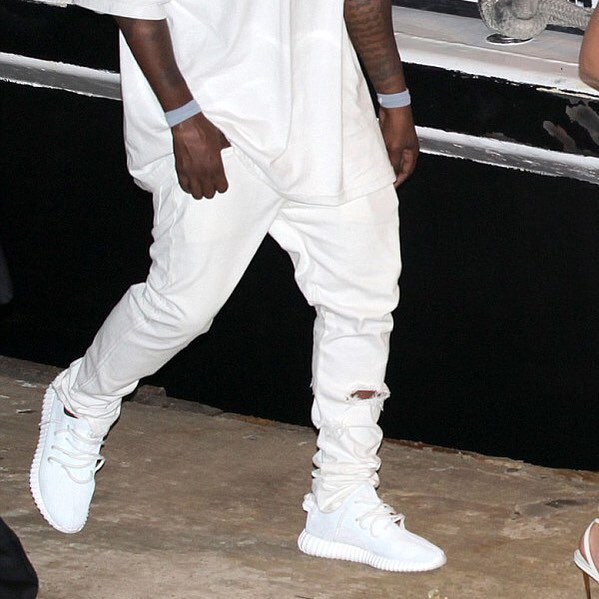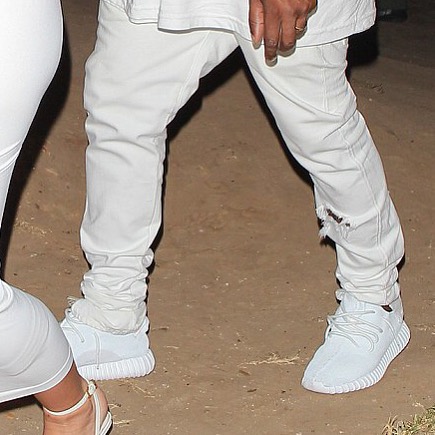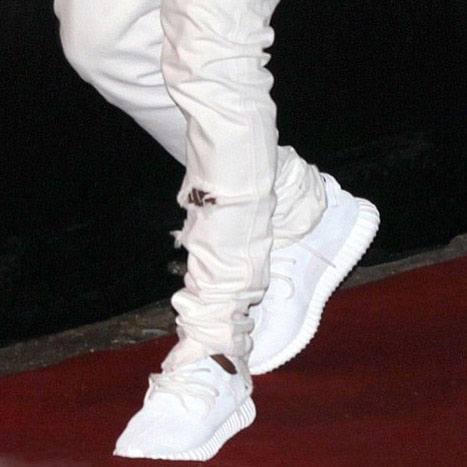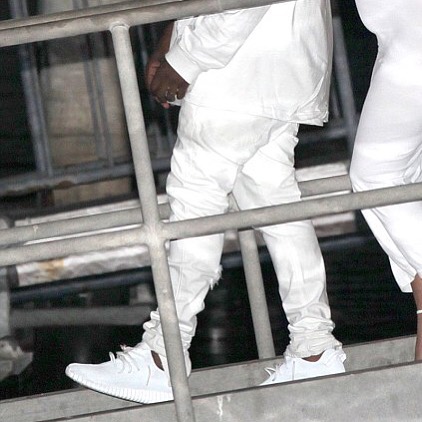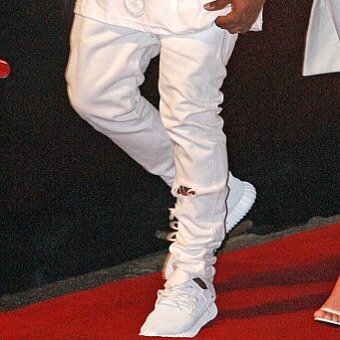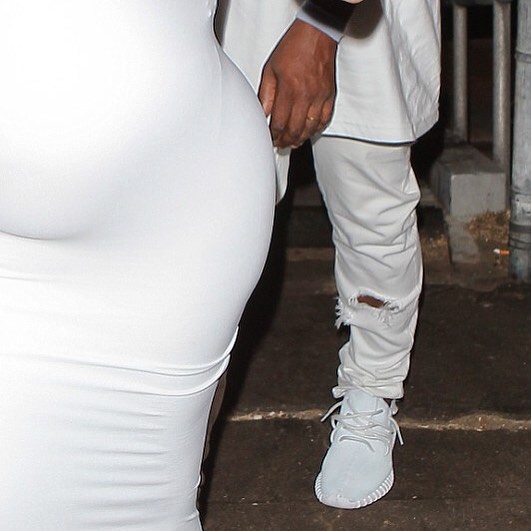 ---
UPDATE 8/26: A new photo of Kanye wearing his all-white Yeezys last night via E!