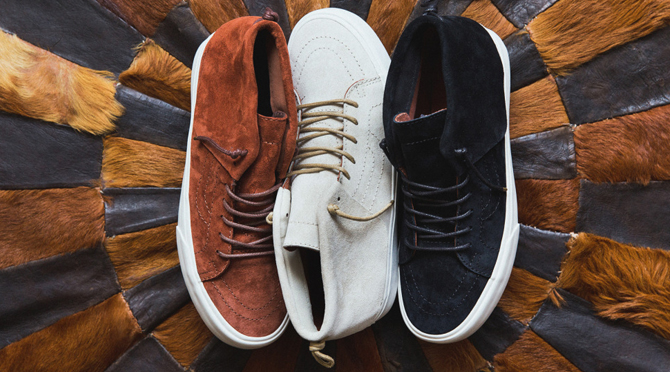 by Brendan Dunne
There are plenty of people who have lusted after cool guy Visvim FBT shoes without ever mustering up the courage to pay the wild price for a pair. Those people now have an alternative thanks to Vans.
The brand is debuting the Sk8 Moc Mid, shown here, which earns its comparisons to the Visvim shoe in question via the folded down piece that covers its back. Other than that the sneaker is a pretty straightforward Vans design, side stripe and all.
This trio of Vans moccasin styles will launch in October for $115.