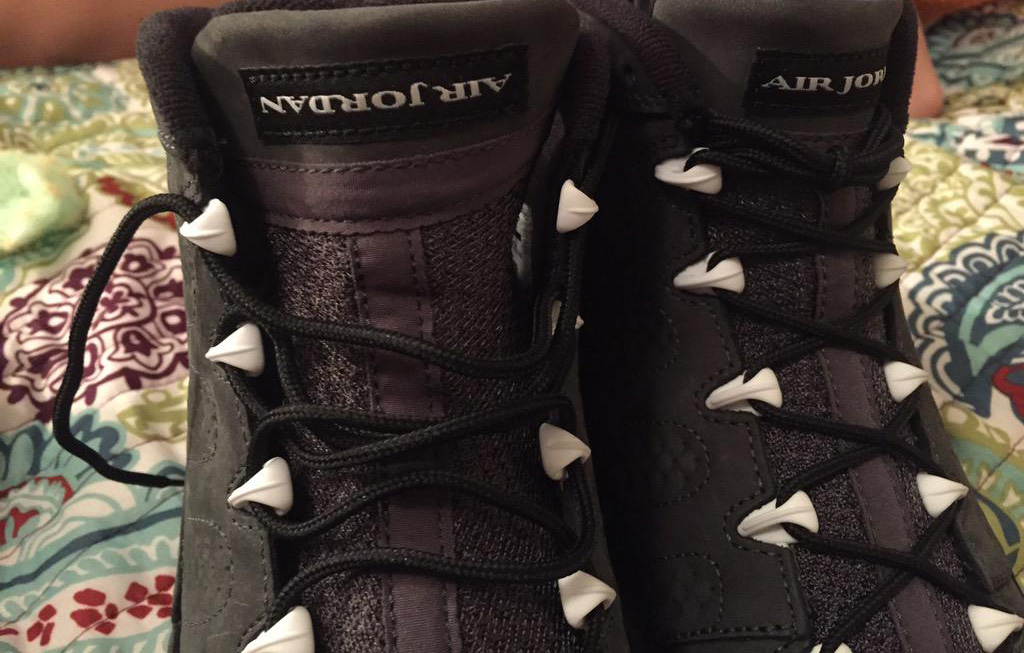 by Brandon Richard
When Jordan Brand promised to deliver improved retro quality this year, this wasn't what they had in mind.
After unboxing her "Anthracite" Air Jordan 9s, Twitter user @morganohanlon noticed that something was a little off — the right tongue tag was stitched upside down. While that's something you want to see on the back of the Air Jordan 4 tongue, it's definitely not how the 9 was designed.
And according to the unlucky customer, her purchase was made directly from Nike, so this isn't a case of someone getting burned by an early release dealer. Fortunately, Nike is pretty good about replacing defective sneakers and this will probably be resolved.
So what do I do about this? @Nike pic.twitter.com/ygumRe4SQ4

— Mo $ (@morganohanlon) September 12, 2015
@morganohanlon Well, that's definitely not what we'd expect to see. Where did you purchase those kicks?

— Nike.com (@nikestore) September 13, 2015
@nikestore your store!

— Mo $ (@morganohanlon) September 13, 2015