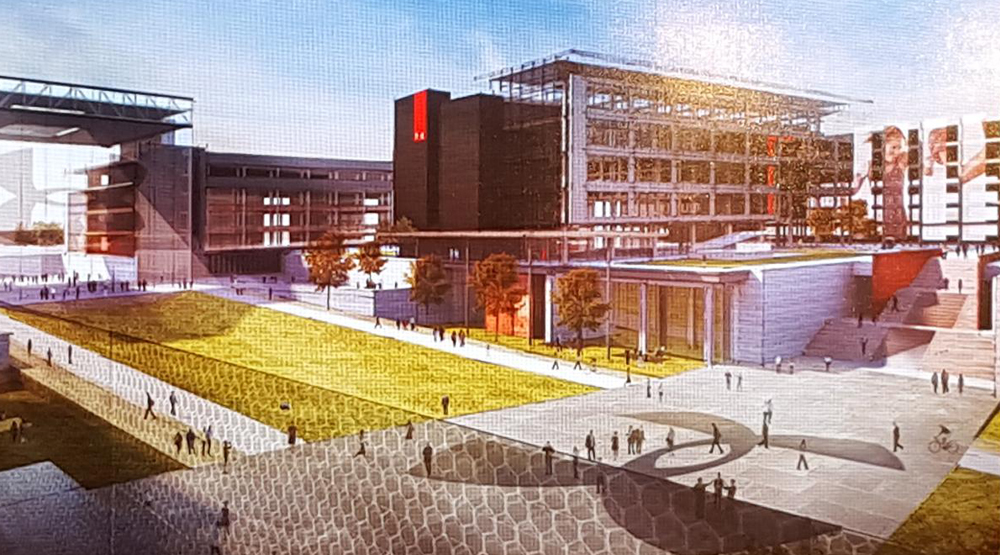 by Brendan Dunne
It's been a big week for Under Armour what with the company's investor's day meeting and the announcement of Steph Curry's extension.
Among the plans for the company's future laid out in the meeting were these renderings, which come courtesy of the Baltimore Business Journal, depicting a new campus to be built in Baltimore. The campus, set to open in 2016, will feature public parks, innovation labs, fitness centers, and more.
Under Armour founder and CEO Kevin Plank has purchased some $90 million worth of waterfront real estate in South Baltimore, some of which will be used for the new campus.
The Baltimore Business Journal reports that the first phase of construction for the campus could offer as much as 3 million square feet of workspace for Under Armour.