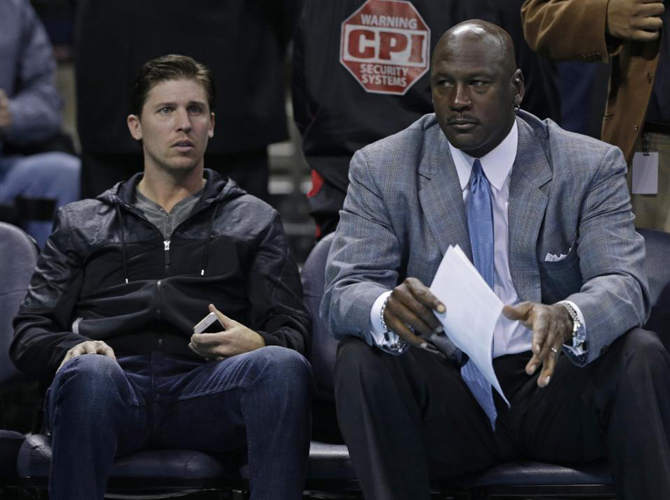 by Rajah Allarey

Denny Hamlin is pretty good behind the wheel. After all, he'd have to be considering he's a professional NASCAR driver sponsored by Jordan Brand. So it's pretty safe to say he handles a car better than most of us. While it's not much for the average person to admit this, Michael Jordan admitting he's not quite as good at something is an entirely different story.

In a story reported by Yahoo, after Hamlin's recent NASCAR Chase for the Sprint Cup victory on Sunday, Hamlin texted Jordan to claim a prize that some might consider greater than any award, an admission from Jordan that someone was actually better than him at something. In Jordan's exact words,
"I know you're about to head into the playoffs. I just want you to know I've never admitted to anybody that anyone is better than me at anything my whole life. But if you win this race this weekend, I will admit that you're a better driver than I am."

And Hamlin did just that. What makes Hamlin's victory even more impressive is he won despite tearing his ACL less than two weeks ago. We all have to respect that.