by Gurvinder Singh Gandu
Out in the backwoods, where the objective is to blend in with your surrounding environment as to not draw any unwanted attention, camo allows you to go complete stealth mode. On the city streets, however, camo serves a completely opposite purpose: to help you stand out and stunt on basic dudes.
A look that was born on the battlefield didn't take long to find its way into everyday life. A timeless pattern if there ever was one, camo has managed to find its way into virtually all corners of pop culture. It's a versatile, edgy style that will likely remain 'til the end of time.
From streetwear to menswear, there hasn't been any shortage of camo infusion in recent decades. Sportswear is just the latest category to adopt it.
Right in time for your Back to School shopping, Champs Sports has come through with a collection of camo-inspired gear—highlighted by the Nike Sportswear Camo Tech Fleece—that will have you looking correct on campus. Better yet, there are three distinct looks to choose from, so take your pick.
Check the store locator at ChampsSports.com to find your nearest retailer and cop the collection today.
***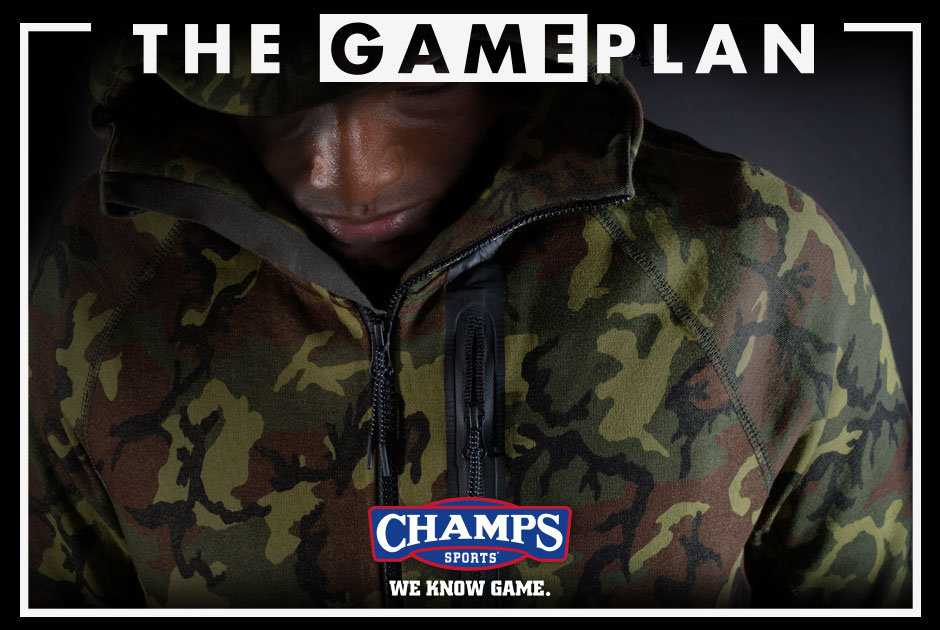 Green Camo
The most classic of the three looks, the green camo set is sure to get you noticed. You can go balls out and rock the Nike Tech Camo Fleece and Camo Tech joggers simultaneously, or switch it up and mix and match for a more toned-down look. Pair it all up with the Nike Free Hypervenom 2 and call it a good day.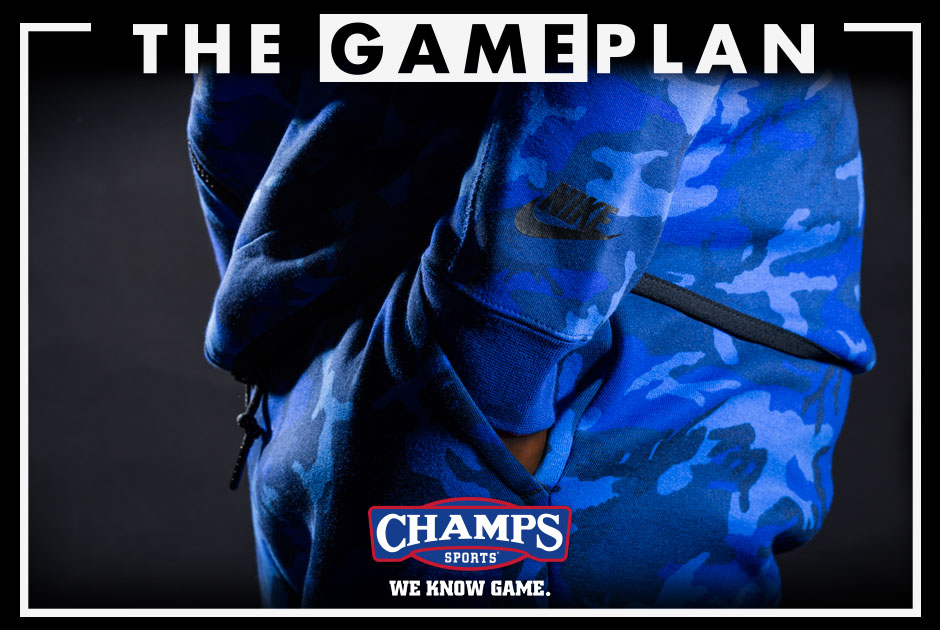 Blue Camo
Traditional camo is great and all, but a little originality never hurt nobody. This blue-on-blue look is proof of just how versatile camo is. Rock the camo fleece/pant combo as-is or put your own spin on it by throwing on some black denim. Whatever route you go, don't forget the Nike Hyperfr3sh to round out the look.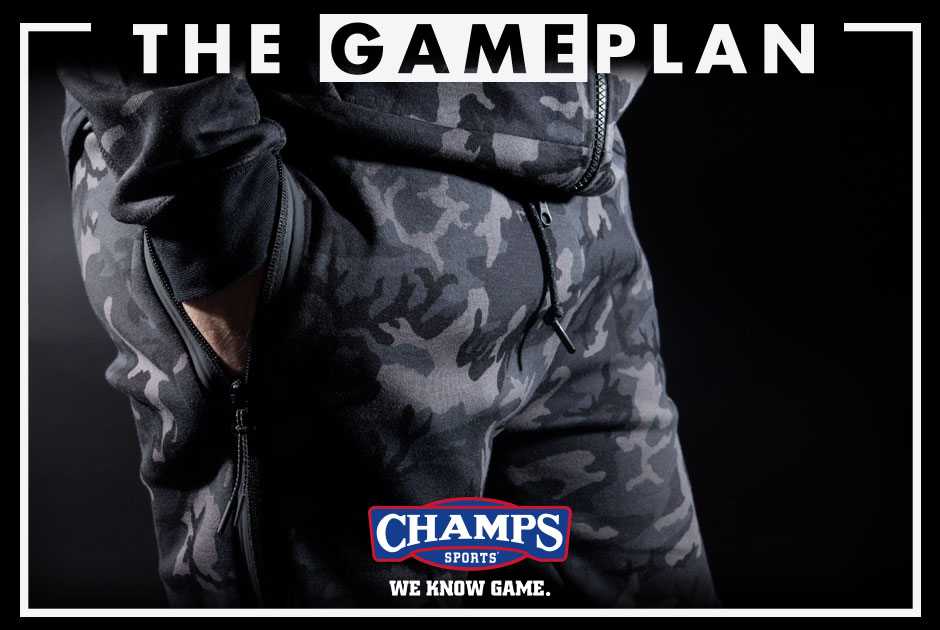 Black Camo
Basically everything looks better in black. Camo is no exception. If you want to take advantage of the aesthetic benefits of camo without looking like you're about to enlist in the military, this is the way to go. A pair of the Hypervenom 2 will certainly set it all of.