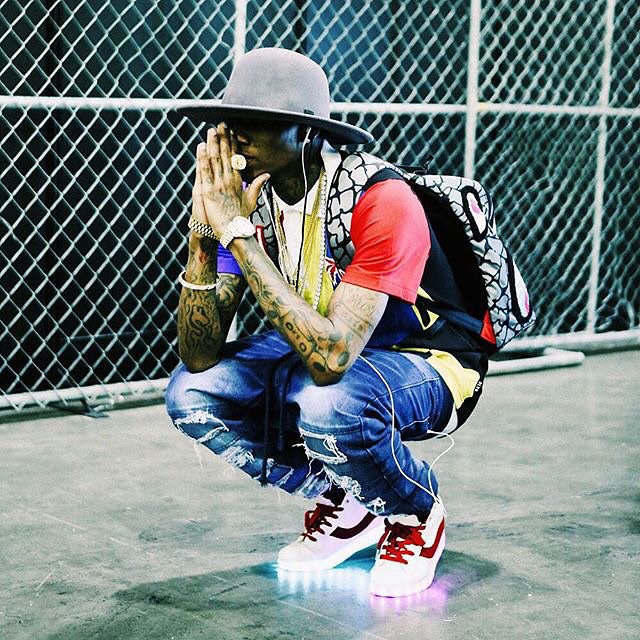 by Brandon Richard
Soulja Boy, who has a fascinating history in sneakers, is ready to unveil a new signature shoe.
If you've seen the rapper's Instagram feed in recent weeks, you may have noticed him wearing an interesting pair of light-up shoes. Tonight, Soulja announced that the sneakers are releasing, and they're called SBeezy Lights.
But then things get interesting. These sneakers already exist and can be purchased on various knockoff websites for the low. A company by the name of Bewild even has them listed on Amazon.
What we do know is that Soulja is selling his own version of the rechargeable LED sneakers on Oct. 9. In fact, he's giving pairs away ahead of the launch. For the full scoop, head over to sbeezylights.com.