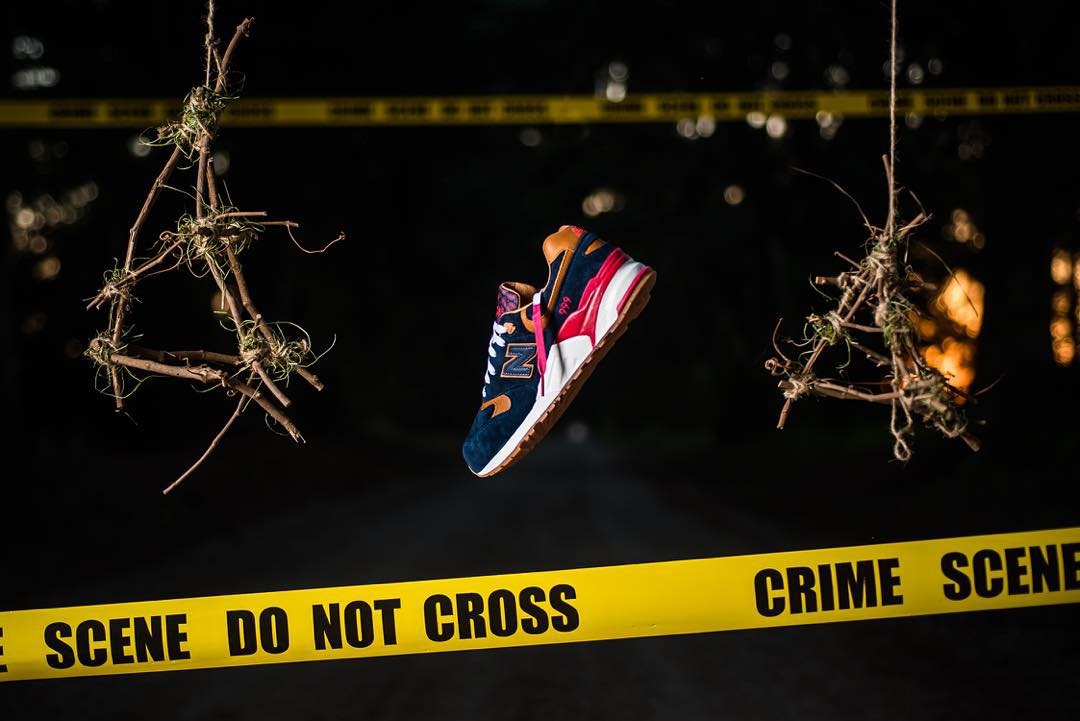 by Brendan Dunne
The Sneaker Politics x New Balance 999 that's been teased on social media for a couple of weeks now got a full unveil today, and the media surrounding the shoe makes it look an awful lot like a True Detective tribute, even if none of the associated parties are willing to say so.
There's the above image that has the sneaker hanging adjacent to the same kind of creepy stick pyramid structures seen in the show, there's the Instagram video below that uses some of the same flavor as the show's opening montage, and there's the fact that, like season one of True Detective, Sneaker Politics is based in Louisiana.
The "Case 999" New Balance design, as it's being called, features a mixture of suede and leather on the upper along with paisley patterns on the tongue.
Watch for the Sneaker Politics x New Balance "Case 999" ($165) to release on Sep. 26 at all Sneaker Politics shops both in-store and online. The shoes will be available in sizes 6 through 14.