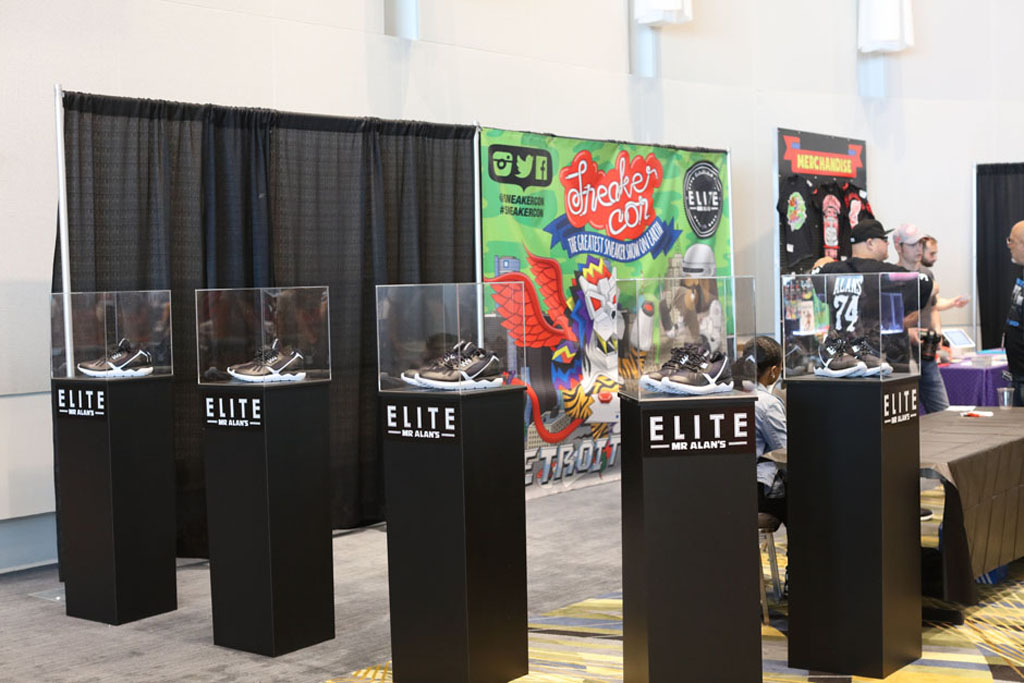 by Steve Jaconetta
While people on the West Coast were treated with some insane displays by some of the best collectors out there at KicksFest, Midwest heads got a treat of their own as well this past weekend.
Sneaker Con made its way to Detroit, marking the first time the event has landed in the Motor City. The show featured an impressive array of Yeezys, Jordan player exclusives, and plenty more between the items sitting for sale on tables and those appearing on feet. Customizers were even on hand for those looking to get some one-of-a-kind designs added to their kicks.
Enjoy the photo re-cap below from Sneaker Con Detroit 2015. Next up for the traveling sneaker show is Atlanta on Sept. 19.