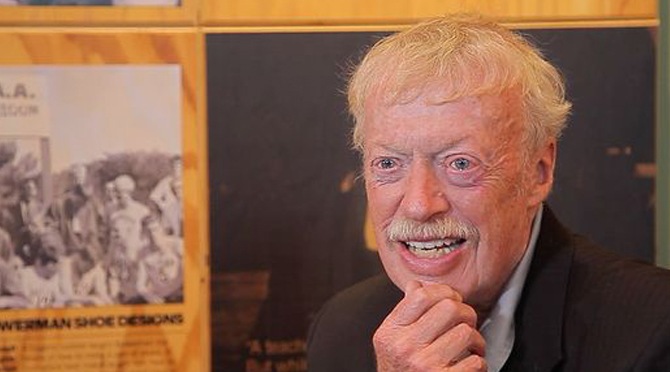 by Brendan Dunne
Just because Nike is miles ahead of its competition in the sportswear world doesn't mean it's not worried about them.
Nike co-founder Phil Knight said as much in a new interview with USA Today, opening up on how he feels about brands like Under Armour and adidas in the current climate.
"Under Armour is a very serious competitor, but adidas is the next biggest and they've got a lot of money to spend and they have a lot of capability. We worry about them all," Knight said. "And it isn't just shoes. In golf, we compete against Titleist. In women's athletic gear, we compete against Lululemon, so we worry about them all.''
Anyone looking for proof of Nike worrying about Under Armour need look no further than its recent battles with the brand out in Oregon.