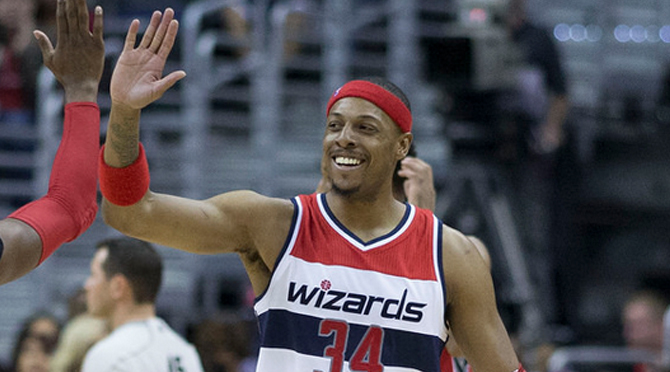 by Brendan Dunne
Is it acceptable for an NBA player to wear the signature sneakers of another player? Not if he's on the same team as Paul Pierce.
During Monday's NBA Media Day happenings, Washington Wizards beat writer Jorge Castillo caught up with Marcin Gortat and asked him what he learned from Pierce, who has since departed for the Clippers, during his brief tenure with the Wizards.
"Not to wear LeBron James' shoes to practice," Gortat reportedly responded.
Pierce and James have been never been too friendly, so his edict on Nike LeBron footwear isn't exactly surprising.