by Pete Forester
Patrick Mohr's personal style is dramatic. It's like a mix of Alexander Wang and Rammstein's greatest hits. Draped black layers over geometric tattoos extend from the tip of one middle finger, across his body, to the other. His bold mustache obscures his mouth, while the rest of his head is shaven to a short stubble.
But what his mustache doesn't cover is a smile that comes very easily. He's happy to talk about shoes - the thing that's made the fashion designer the most well known in the last few years (although his new design stewardship of Viacom's SpongeBob license, with its dozens of accessories and apparel items, are sure to turn heads like they did when Jeremy Scott, Pharrell, and Marc Jacobs were in charge), but he wants to talk to people.
"I'm here and you're here. It's important that we're all here- human to human," he says as we speak at the rooftop, poolside bar at SoHo House in New York City. Mohr was in the middle of a whirlwind tour, but it wasn't for a product launch. His latest sneaker collaboration, the MK6 with K1X had released weeks earlier. That release was the latest in a line of that saw a lot of conventional failure at the beginning.
The first K1X collaboration, the MK1, was born when he met with K1X more than five years ago. Both Mohr and the K1X brand come from Munich, and after a meeting they decided they should work on something together. Starting with a sneaker that K1X already had in their lineup, the DCAC, the MK1 came from a quick check-in with the metaphysical.
"I closed my eyes for about one minute. I went into meditation for one minute, and opened my eyes again and then I said, 'Okay, I have my design.' I put my design on it and that's how it started," Mohr explains. The shoe released as only 150 pairs worldwide and it bombed.
"There was no success. Nobody was interested," Mohr says. K1X released a video on YouTube in October of 2010 that documents the sparsely attended party for the release. The single comment on this video is from four years ago and proclaims, "They're Fugly mainly because of those lace holders or something on the toebox." Mohr and K1X hadn't found their audience but they decided to keep going.
Each iteration of the sneakers were renamed, the number designating the edition. After the MK1 came the MK2, which also bombed. The MK3 bombed. And then something changed. "Then came the MK4. They were red, orange, and lime green, and then suddenly," Mohr trails off. "I don't know. We did no marketing. No PR. Nothing. We just sold the sneakers in a few stores… People were so crazy. They sold out in minutes in every store with customers camping for one week."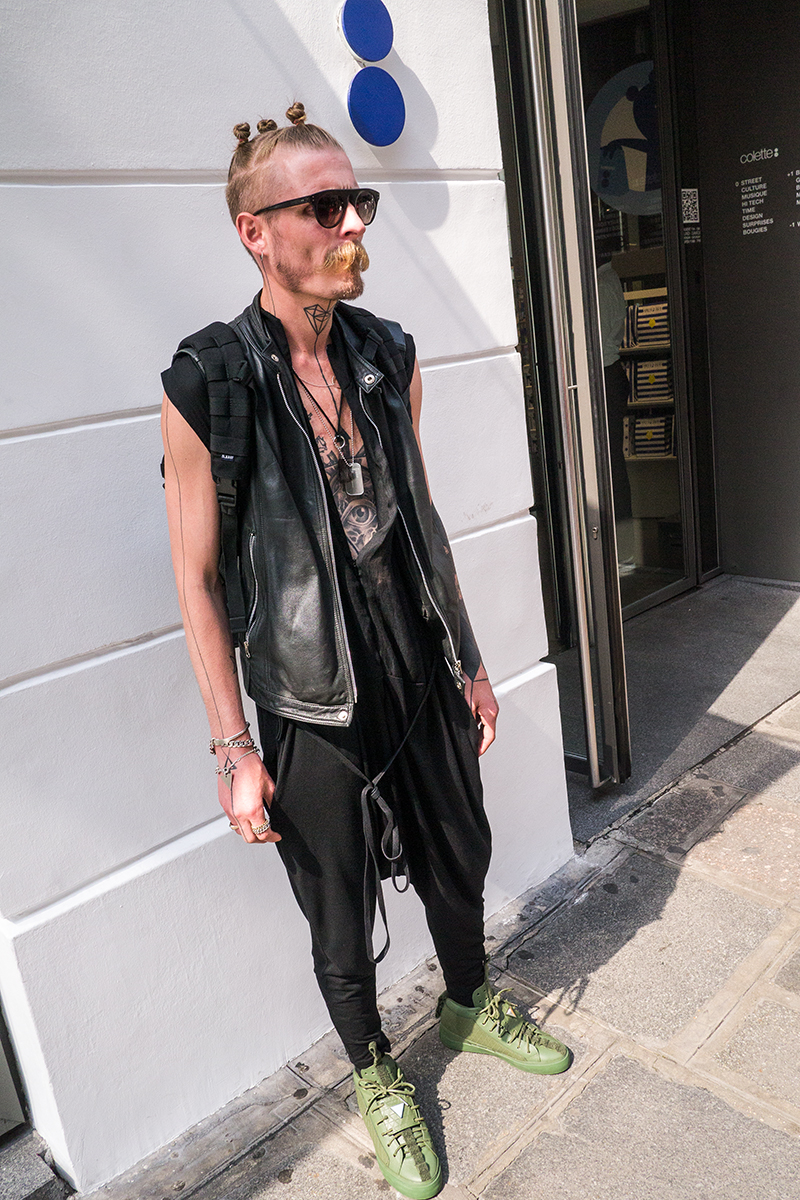 In many ways, this was the beginning. So far there have only been six versions of the shoe, and because of the volume of colorways, more of them have failed than succeeded, but the success has become a bright light to blot out the previous failures. The success of the later colorways reached back into time and bolstered their popularity, retroactively creating one of the most sought after niche sneaker brands today. Each sneaker from all previous releases fetches as high a resale price as the newer colors.
"I had the most craziest moment when we did the release [of the MK6]," Mohr says. "I started at Collette, then Selfridges, then Storm. And in Selfridges, I arrived and there were about 150 people in a line waiting for me."
He had never experienced anything like this before. Almost overnight, he and K1X had gone from not being able to sell a couple dozen pairs to meet and greet events with autographs. When the kids came up to him, glassy eyed and excited to meet the man whose name was on the shoes, again, he was interested in connecting personally with each and every fan.
"I'm just a human. You're just a human. Forget everything. Let's have a nice conversation," he said to me, reenacting his time in Selfridges.
In many ways he's an outsider to the sneaker world. He uses social media as a deft marketing tool, but doesn't buy into creating an identity that emulates the aloof and hyper-cool persona that has become the status quo of his peers. This isn't his grab to rub shoulders with hip-hop stars and celebrities (although he does count Swizz Beatz as one of his best friends), he's truly expressing himself through design. And, sometimes, that design happens to land on a sneaker.
Mohr's K1X, the MK is relatively easy to understand. It has a single panel on each the medial and lateral side of the sneaker with a single-piece leather toe. Each side panel features a triangle pattern, and a ridged strip of leather hops down the entire length of the sneaker's front from the tall height of the tongue all the way down to the sole.
But the designer's first foray into sneakers didn't just start with upstart brand K1X. His design aesthetic was also tapped by Reebok on more than one occasion.
His first Reebok collab looked like it was pulled from the wardrobe of Sauron's personal guard. It was an Ex-O-Fit Hi with crocodile and snakeskin embossments on multiple panels set the base for metal spikes and removable lace plates.
These are statement sneakers. Where the MKs could fit seamlessly into almost anyone's wardrobe, the Reeboks are unique in their design. What they both share is the ability to customize how you wear them. The Reeboks lace plates are removable, MKs have extra straps that can be added for a different look.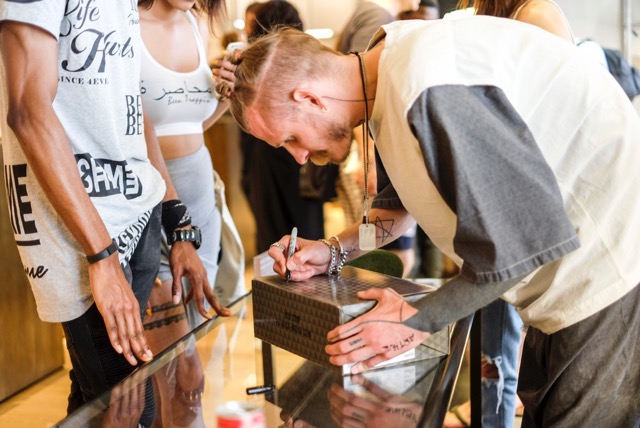 "It's important that you can play around. You don't feel the same every day," Mohr says. "Everyday you're not in the same mood." For Mohr, it's not about making a statement or taking advantage of a moment to set the stage for the next chapter. Instead, he's just communicating with the culture that is consuming his sneakers. He explains: "When I'm designing a sneaker or I'm working on the next release or colorway, I put all my love, all my freedom on everything I have I put into the sneaker and I would say the people that are buying those shoes."
Success with Reebok led to even more exclusive collabs on the Ventilator silhouette. Three limited styles released last month only at shoe store Zalando.
After all these years of continuing to make these shoes, they've finally found their success, but Patrick doesn't really understand it. The immediate online sellouts are wild to him, and the kids who line up are a phenomenon. "Of course they are crazy," he says with a laugh. "But everybody has a fetish. So at the end, if they are happy about it, then that's the best. I think they are happy. I see it on their faces. And it's real and it's coming from their heart. They're so happy. And I think I did my job to make other people happy."
The experience of the customer is what Patrick is working towards. Once he's figured out what he wants to communicate then his work is about achieving that goal, and it's not always an easy process but it's crucial to understanding who he is and how he works.
"I think I'm special. I'm complicated. Sometimes I'm weird. Not everybody understands me," he said. "But I think when it comes to the product, it's very easy to understand. It's clean. You understand my message. So you don't have to understand me, but if you see the product maybe you'll understand it better."