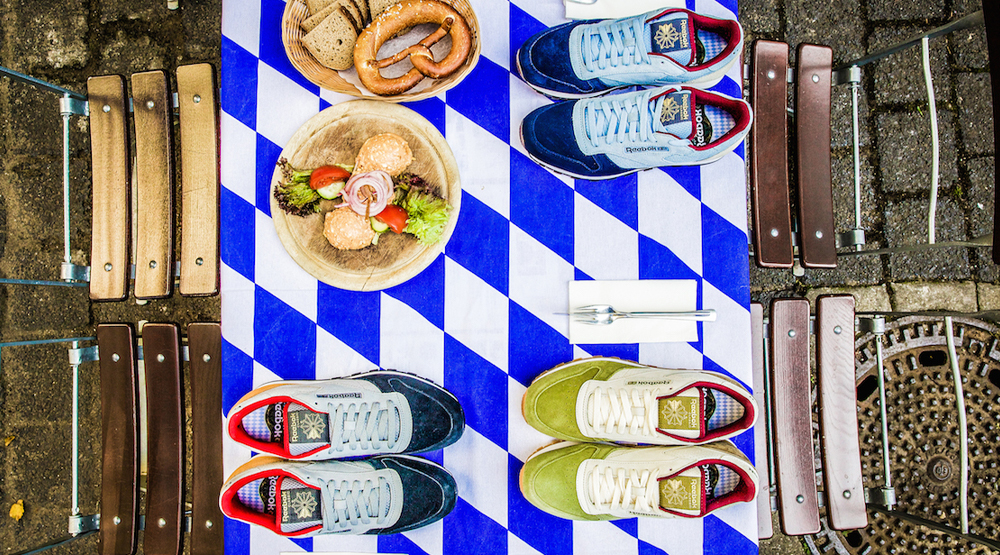 by Brendan Dunne
Reebok will flex its Euro muscles with this new pack of Reebok Classic Leathers, which is meant as a celebration of Germany's Oktoberfest.
Each shoe in the trio is tied to a different piece of German tradition, with their inspirations marked under the tongue tag. There's the requisite beer mug pair, with the others representing the food and apparel traditionally found at Oktoberfest celebrations.
Oktoberfest proper starts in September, which means the wait for these shoes won't be a long one. Germany's Overkill is one of the shops participating in the launch and it will have the full set come Sep. 12. The store is also planning a special release in-store to celebrate Munich's most infamous cultural event – more on that here.