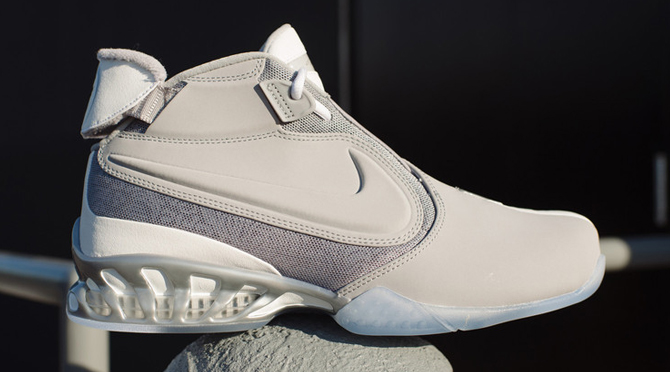 by Brendan Dunne
The return of the Nike Air Zoom Vick 2 has coincided pretty well with the surprise return of Michael Vick, who logged his first significant minutes as a Pittsburgh Steeler this weekend thanks to a Ben Roethlisberger injury.
This time around Vick's sneaker isn't donning a real team-inspired colorway, but instead features a color combination that looks like it was borrowed from Marty McFly's Back to the Future footwear. The Nike MAG-looking release has a silvery grey shade for its upper and icy soles on bottom.
This Nike Air Zoom Vick 2 style is available now at accounts like Rock City Kicks.