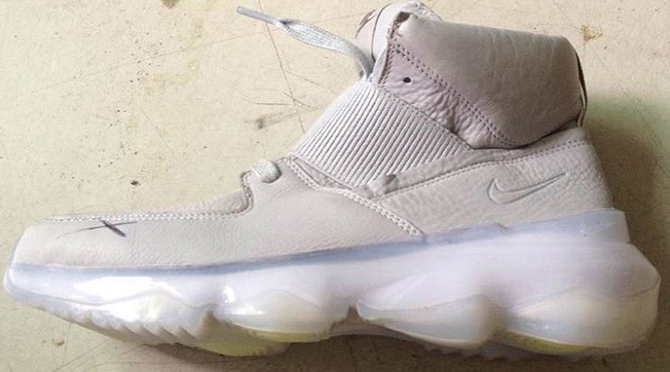 by Brendan Dunne
The Nike Hex Zoom technology has so far been used only on performance models like the LeBron 12 and the Hypercross, but it might be jumping categories soon.
This upcoming model, tentatively called the Nike Zoom Novadome, appears to use the cushioning system for its outsole. The setup isn't the same as that found on the Hypercross, but the shape of the midsole and the pods visible on the outsole certainly look like they're of the Hex Zoom persuasion.
The upper here looks more like a Nike Sportswear/Nike ACG creation than anything, especially with the materials used, which makes the possibility of Hex Zoom all the more surprising.
There is no sneaker release date yet for this new Nike sneaker.