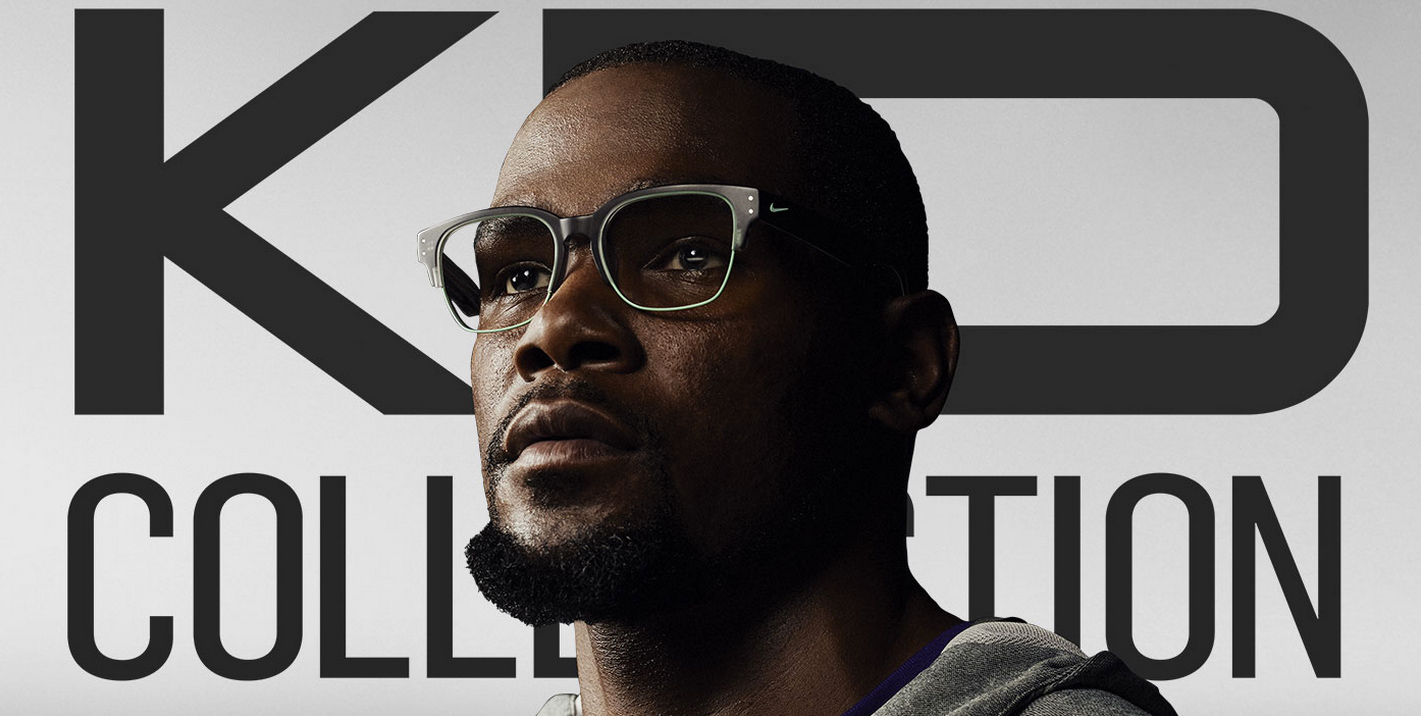 words by Rajah Allarey

No stranger to the eyewear game, Nike Vision sets its sights on its second collection with OKC star Kevin Durant.

This year's collection features a total of six different styles for adults and kids. The NK 35KD is the most expensive of the adult frames coming in at a retail price of $204. The frame is constructed using a combination of metal and laminated ZYL, adorned with KD's logo and signature laser-etched on the core wire and right temple tip. The NK 35KD will be available in three colors, all tying back to colorways previously used on KD's Nike signature sneakers.

The latter models include the NK 36KD and NK 37KD - priced at $196 and available in two colors each. For younger athletes, the KD collection includes the NK 3KD, NK 4KD, and NK5D, each retailing at $138.

Additionally, Nike Vision will be releasing 35 limited edition kits featuring all three adults styles. Kit number one will be given away via raffle beginning today on the Nike Vision site with the remainder of the kits being made available to select retailers.