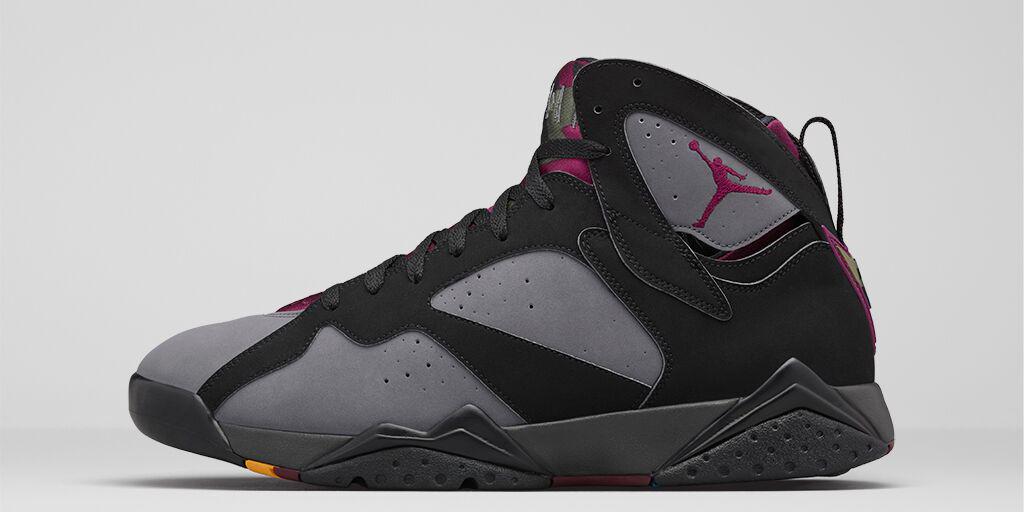 by Brendan Dunne
This week, Nike announced yet another change to the way it sells sneakers online with the introduction of the Nike Launch Drawing approach.
Yesterday, Nike implemented the new system, which is very similar to its recent online raffle for in-store launches system, for the first time. Here's how it works.
First, @Nikestore tweets out a link to the launch. The time for the tweet is announced beforehand, so people can plan around the release – unlike the old Twitter RSVP system where the tweets would go out at random times.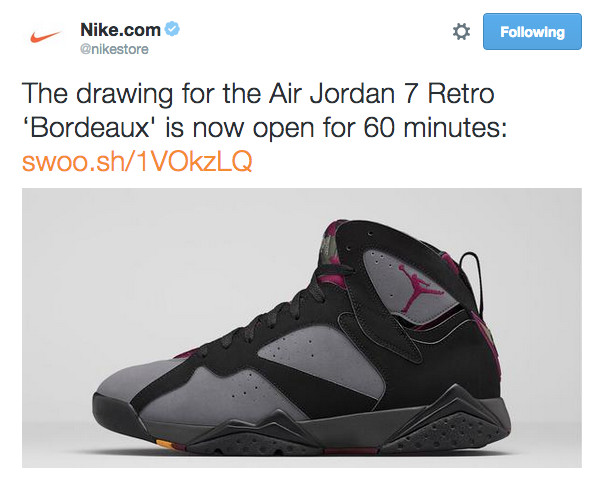 After clicking on the link, users are asked to login. From there, there's a fairly straightforward landing page that displays the sneaker being released, "Bordeax" Jordan 7s in this case, along with a countdown timer at the top displaying how much time they have to enter.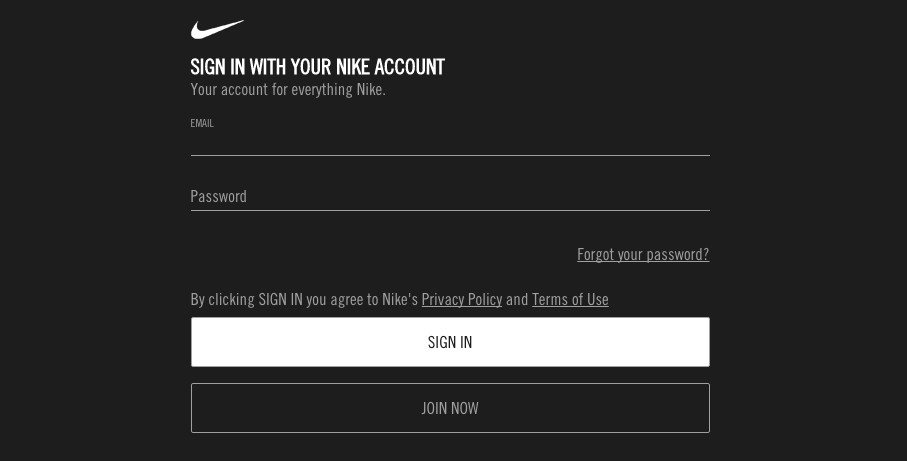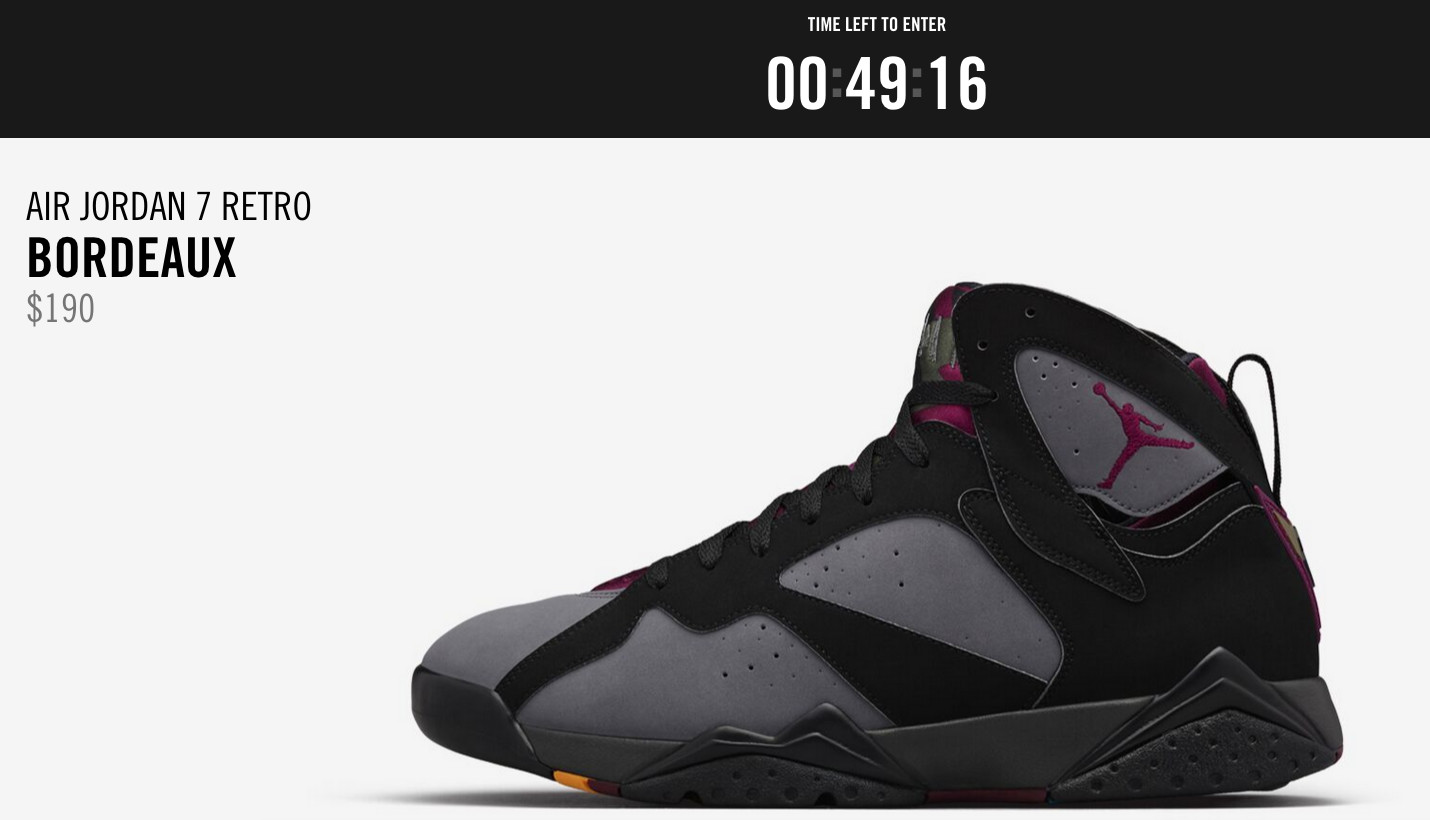 Users select a size and a method for delivery. When Nike introduced this new system it said people would have the option to pick up pairs in-store or have them shipped via Nike.com, but only the latter option appeared on this first release.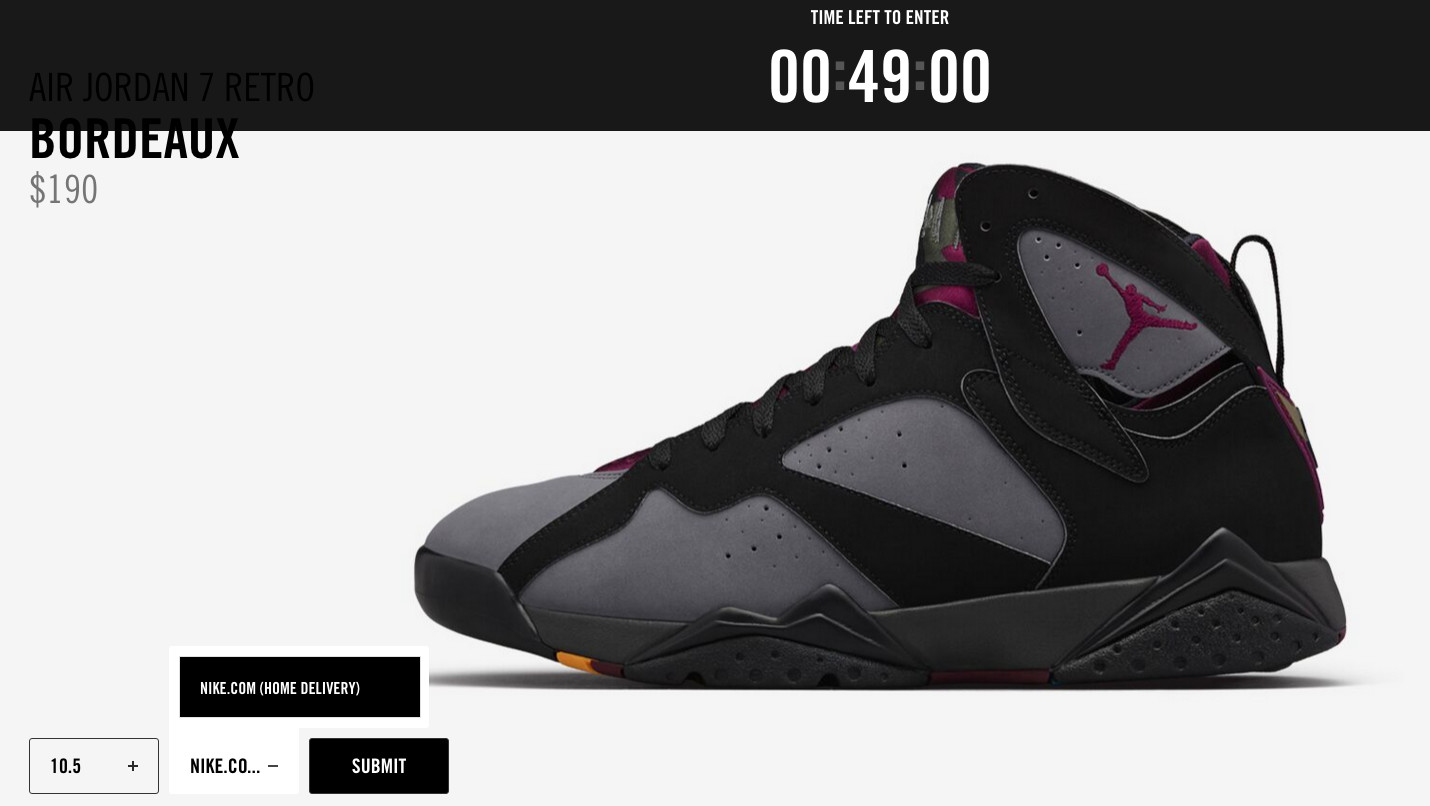 Upon submitting a size and pick-up option, users receive a confirmation that their entry is in.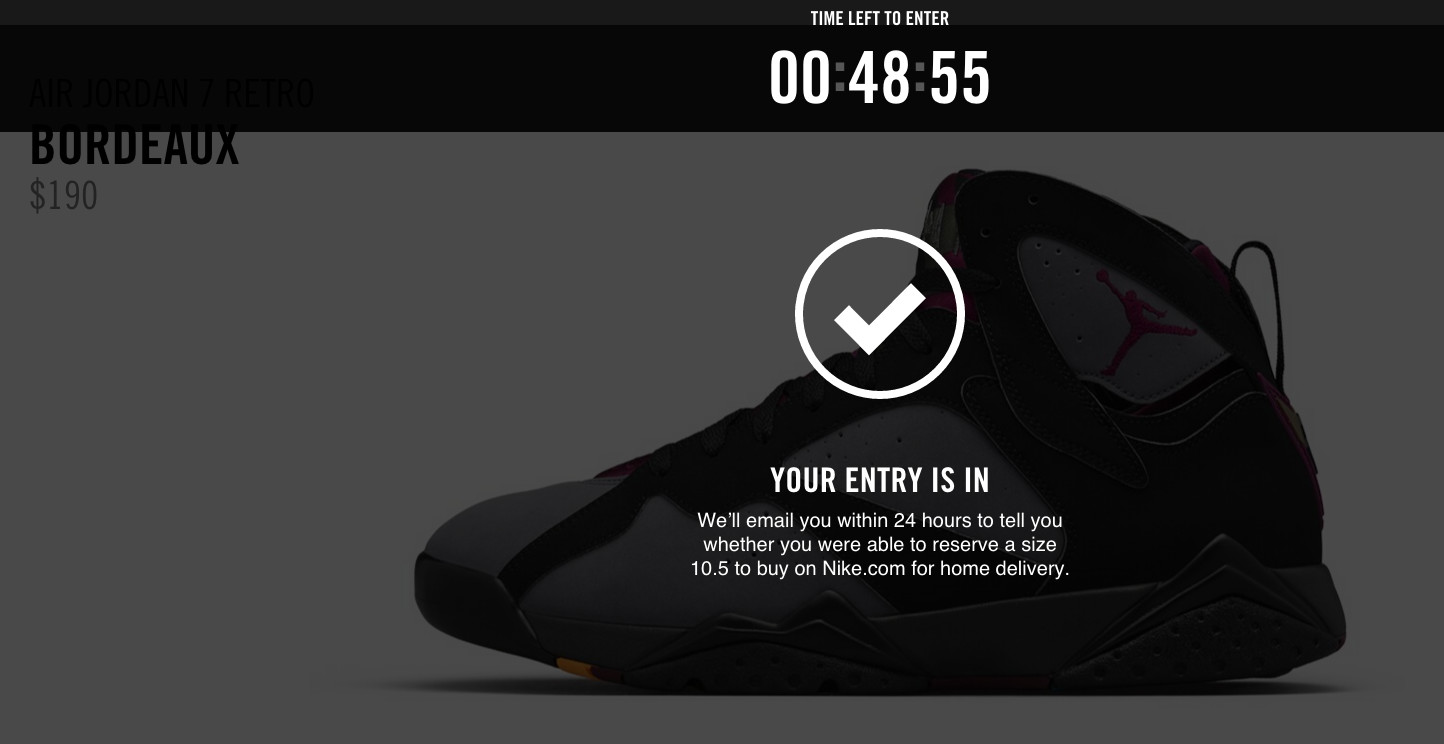 After that, Nike sends out an email to let users know whether they won or lost. In our case, the entry was a failure. Those who did win received an email saying the sneakers would be available for purchase today from 1 p.m. to 8 p.m. EDT.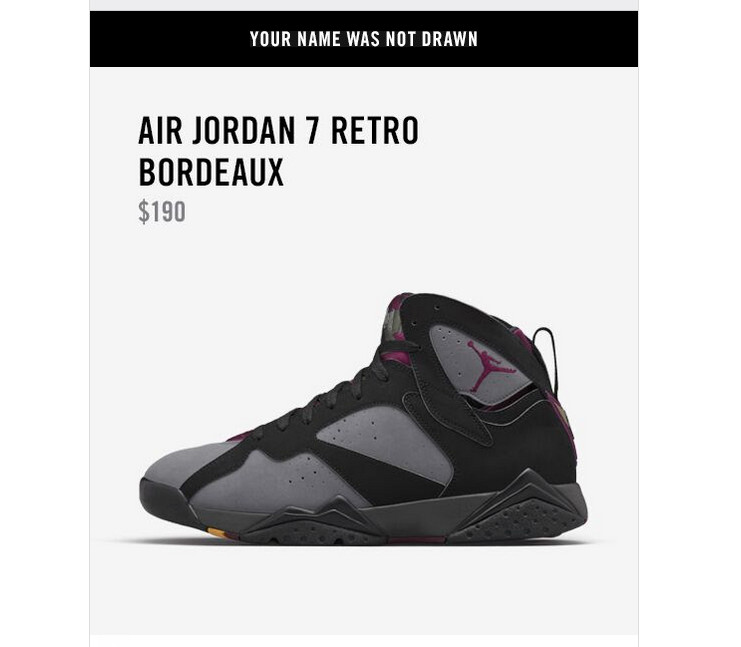 Even though we were unable to secure a pair, Nike's new online raffle system left a good impression. It eliminates the timing element that gave bots an edge in the past, and it requires a Nike+ account with a verified phone number, meaning people are going to have to go to greater lengths if they're desperate for an exploit. It's unclear to what extent Nike will be using this system to launch sneakers online in the future, but hopefully it can help make buying sneakers online fair again.