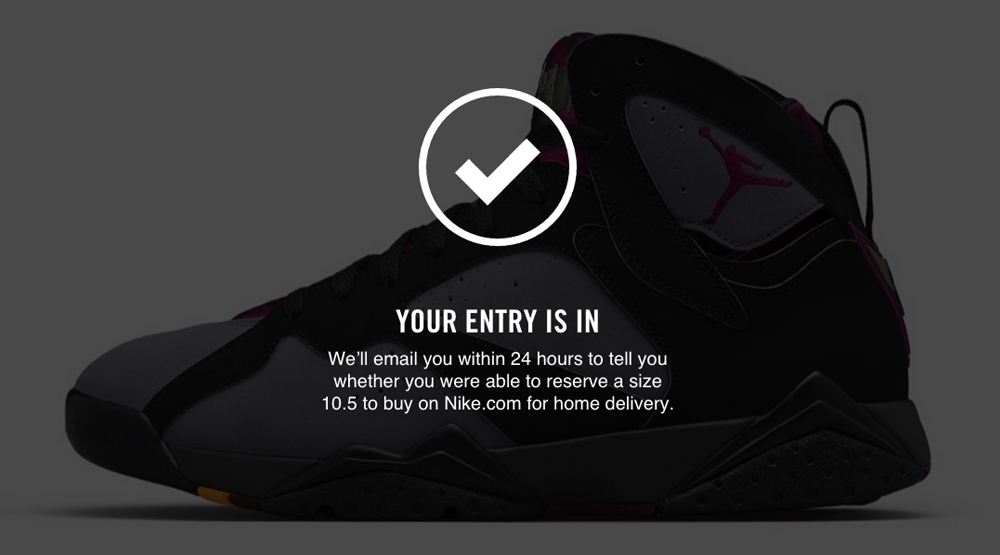 by Brendan Dunne
Every time Nike comes up with a new way to sell sneakers, people immediately go to work figuring out how to break it.
It looks like they may have already succeeded in figuring out a work-around for the Nike Launch Drawing system that debuted yesterday. The system is unique in that it requires a Nike+ account with a verified phone number, a step that stops people from merely creating a ton of Nike accounts to enter the raffle a ton of times.
However, Twitter users like the notorious @SoleMartyr and @Sole_Expo showed off the below screenshots, which appear to depict inboxes full of entries for the Air Jordan 7 "Bordeaux" online raffle. It's unclear how this was achieved, but it's unlikely that it was via any legitimate means.
Hopefully Nike can react and figure out a way to shut down this apparent exploit in its online raffle system sooner rather than later.