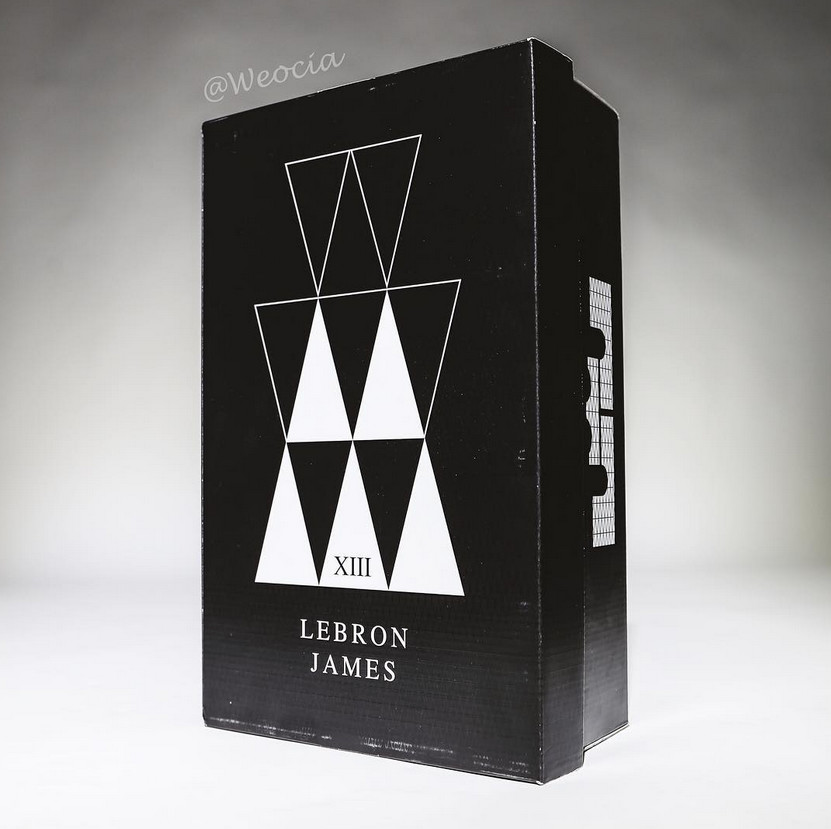 by Brendan Dunne
As spoiler images of the Nike LeBron 13 continue to arrive, it looks like the first image of the sneaker's box has hit the Internet.
The design features a stark black and white look, with LeBron's crown logo showing up on the side and his full name hitting on the top. What makes this supposed first photo slightly suspicious is that the box is of the standard flip top persuasion – recent Nike LeBron signature entries have had fancier pull-out slider boxes.
Stay tuned for full coverage of the LeBron 13, which will release starting next month.