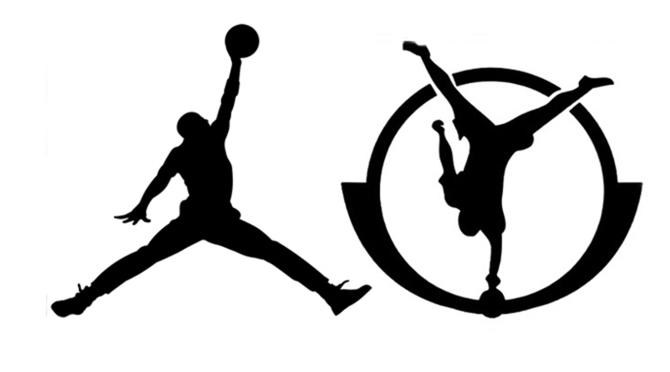 by Brendan Dunne
While Nike had one Jumpman logo lawsuit dismissed, it's still involved in another case from 2014 where it's trying to get a CrossFit gym to stop using the logo shown to the above right.
CrossFit City Palace in West Palm Beach, Fla., is the gym in question. Nike filed a lawsuit against the gym in October of last year, and, according to the Daily Business Review, the case will go to trial in late 2016.
Nike suffered a small loss in the case last week, when the Trademark Trial and Appeal Board found that there wasn't sufficient evidence that the gym's logo implied a connection to Michael Jordan, as Nike claims.
The board has sided with Nike in its claim of likelihood of confusion from the similar logos.
Judging by the website of CrossFit City Palace, which claims its logo is based on a photo of owner Matt Brewster, it's still allowed to use the logo for the time being.