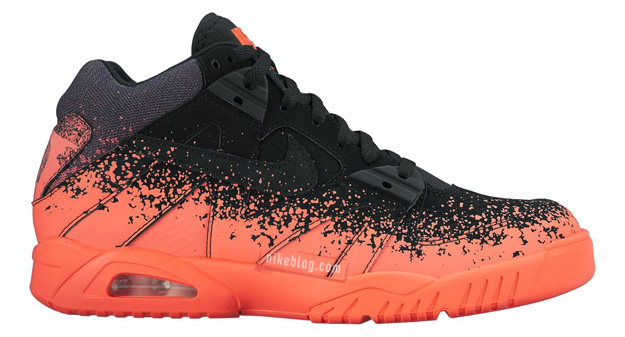 by Brendan Dunne
The infamous "Hot Lava" look from the Nike Air Tech Challenge 2 will be borrowed by this wild Air Tech Challenge 3 pair.
The sneaker uses the splattered graphic to a much greater extent, letting it run the length of the upper and using the same bright shade of crimson for the outsole. Ever since Nike got back together with Andre Agassi a couple years back they've been more and more dedicated to his retro line, so it's not exactly surprising that they've been going so hard with the Air Tech Challenge 3.
There is no sneaker release date info yet on this pair of Andre Agassi retro sneakers.