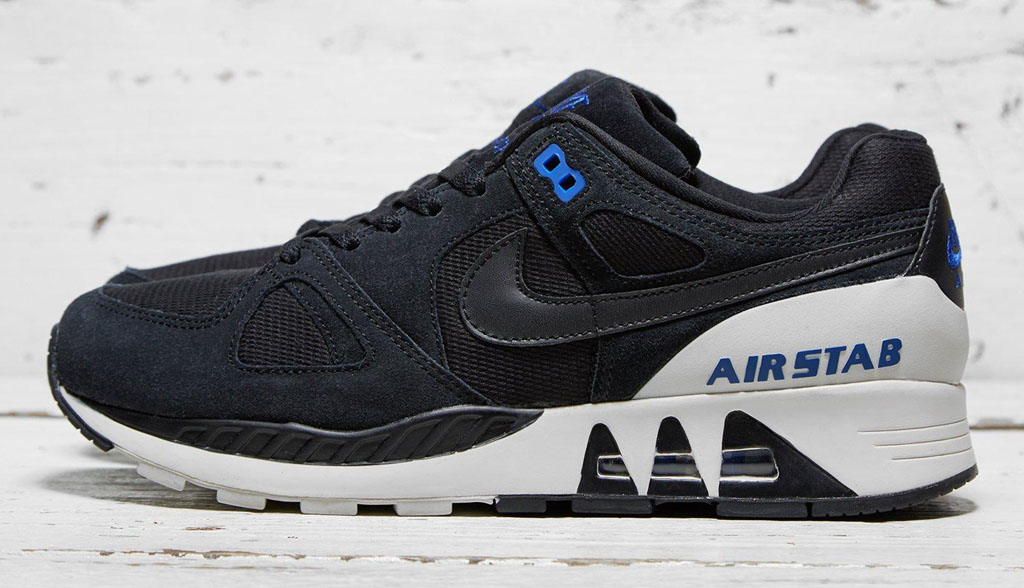 by Brandon Richard
Assigning a "Space Jam" nickname to this new pair of Nike Air Stabs may seem like a reach, but any black-based shoe with white and royal accents is destined for the comparison.
But even on its own, this Air Stab is a banger. The simple tandem of black and white allows the design to speak for itself, while royal offers just enough pop on the upper eyelets and various branding hits.
Buy a pair now at Nike Sportswear retailers like Foot Patrol.