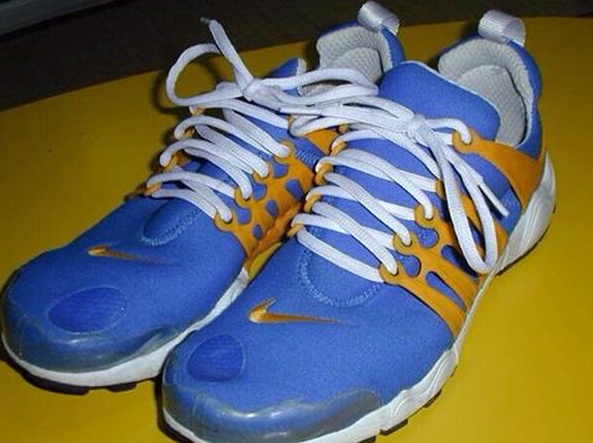 by Rajah Allarey

As Presto fans celebrated the return of the their favorite silhouette this year, one gentleman continues his search for an pretty elusive pair.

Having built a rabid fan base, the Tobie Hatfield designed Nike Air Presto is a coveted silhouette evidenced by the quick sell-outs of this year's releases. One of its fans, Steven Bryden, known to most in the sneaker community as Kahma and one of the founders of the now defunct, but legendary Crooked Tongues, took to Instagram to post an image of a specific pair of Prestos. To the untrained eye, the shoe looks like a regular pair. But they're not. This pair is actually a Presto prototype. And Bryden has spent the last few years attempting to secure a pair. In the sneaker world, the prototype is about as rare pair as there is. As most of you know, a shoe can undergo several design changes before all parties agree on a final version. While seeing photos of prototypes, though more common today than years ago, is pretty rare, to own a pair is to truly own a grail.

If someone happens to own these, at least you know that you have a very interested buyer. Now, Presto heads, can you spot the differences between these and the released pair?