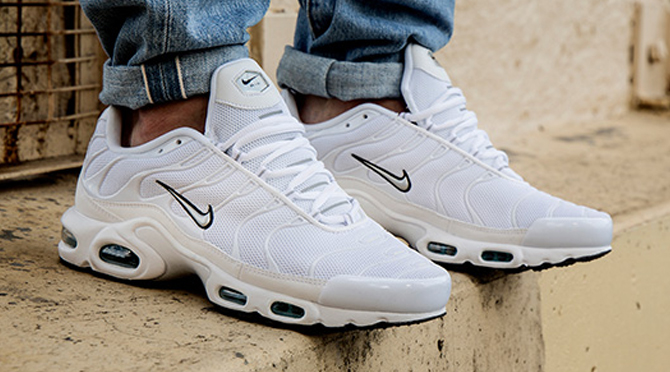 by Brendan Dunne
The Nike Air Max Plus has been a massive tease for Air Max fans with its strange series of Australia-exclusive releases.
The shoe has shown up again, taunting the rest of the globe this time with a clean tonal white colorway. According to Foot Locker this sneaker is named after a snake indigenous to Australia, although some Google image searching doesn't yield any photos of a white Taipan snake.
All one has to do to grab these Air Maxes is make a trip to Australia, where the sneakers are available now in sizes 8 to 15.
Anyone not willing to make the trip but still wanting to get in on the Air Max plus excitement can do so here.