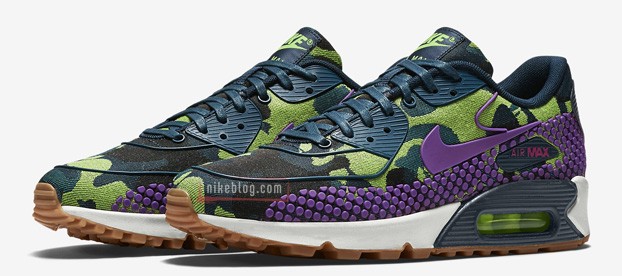 by Rajah Allarey

If you're a fan of subtlety, then keep it moving because these joints certainly aren't for you.

For its latest Air Max 90 JCRD release, Nike loosened its reigns and let a designer go completely nuts in creating a camo offering that is sure to be a hit amongst many in the community. And of course, too much for some. Camo has always been a popular design application amongst sneakerheads, but Nike took it next level with the addition of rubberized circles in place of the traditonal leather muguard commonly seen on standard AM90 offerings. On top of all that, the shoe also makes features a gum sole. Are these flames or overkill?

No additonal information is currently available, but best believe this is one release that the community will be paying close attention to.