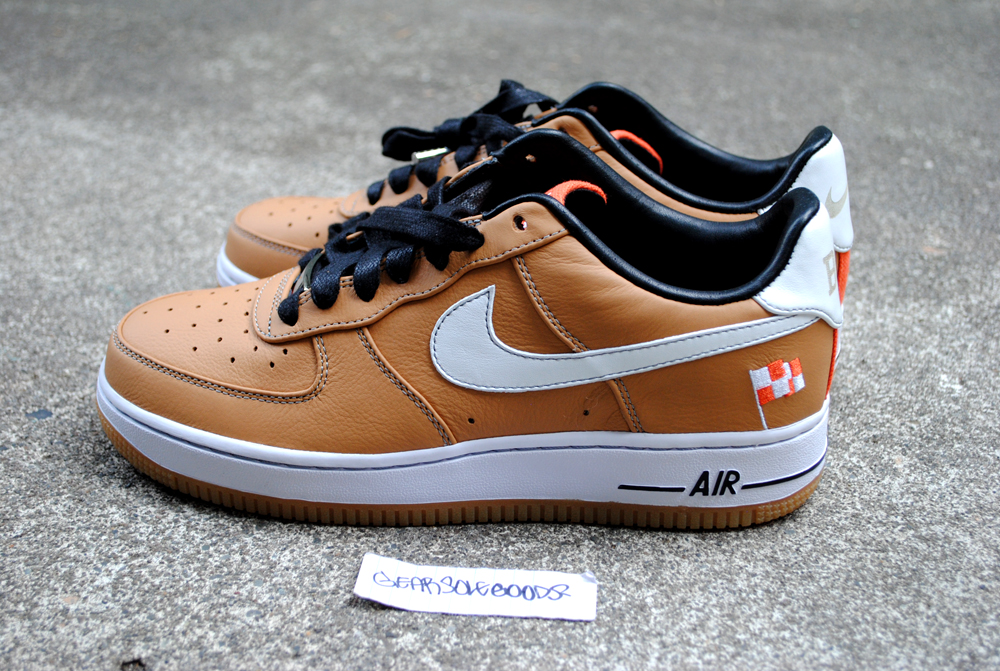 by Brendan Dunne
The Nike Air Force 1 Bespoke program is back up and running at 21 Mercer, or "NikeLab" as it's called these days, but it doesn't seem to be as frequently taken advantage of as it was a couple of years ago.
There are a couple reasons why Bespokes don't pop up as often anymore. For one, the Nike Air Force 1 has sort of been sliding down on the hype scale for the last decade. There's also the fact that the old Nike Sportswear website is gone now, and 21 Mercer doesn't have the same freedom in showing off the creations coming out of there that it used to.
Coming from the beginning of the Bespoke era is this Air Force 1 creation, which has some amazing details never available on retail releases or NIKEiD. There's flag embroidery toward the heel, some sparing canvas application, and a mention of its origins at "21M" on the tongue. It's unclear if the pair was designed by and for one person at the Bespoke studio, or issued as a friends and family exclusive.
This crazy Nike Air Force 1 Bespoke sample is up for grabs now on eBay.