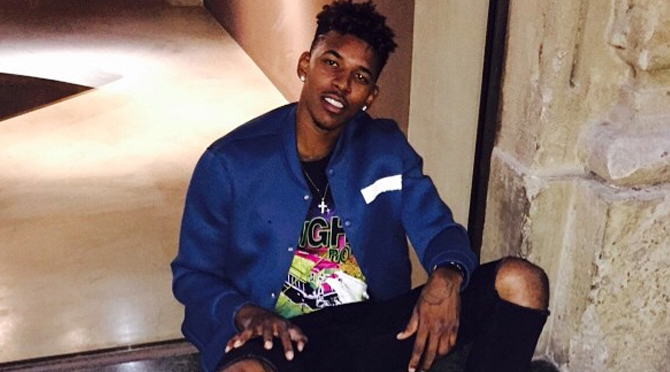 by Brendan Dunne
Nick Young appears to be in between sneaker deals at the moment, which explains why the Lakers star has taken to Twitter a couple of times recently to chat with his followers about footwear.
He did so yesterday, asking followers what sneakers they'd like to see him wear in the upcoming NBA season. The Q&A went better than his last one, and the Lakers shooting guard even said that he has his own sneaker coming.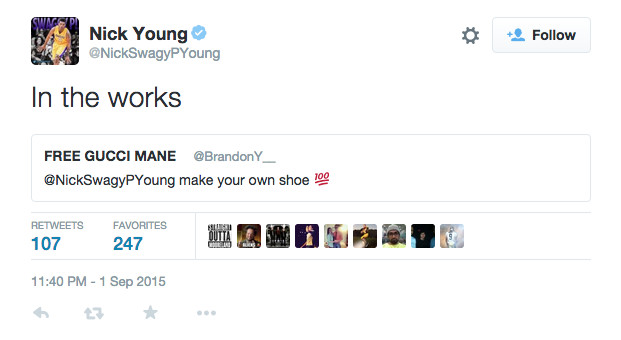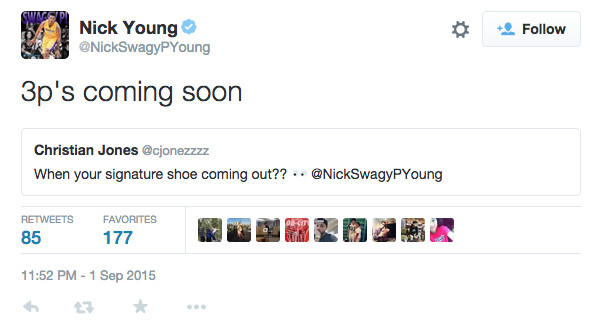 As much of a personality as Young is, it's safe to say that none of the bigger sportswear brands are ready to give him a signature silhouette. What is he talking about here then? Perhaps a collaboration with a lifestyle sneaker brand? Here's to hoping he unveils the mysterious "3Ps" soon.