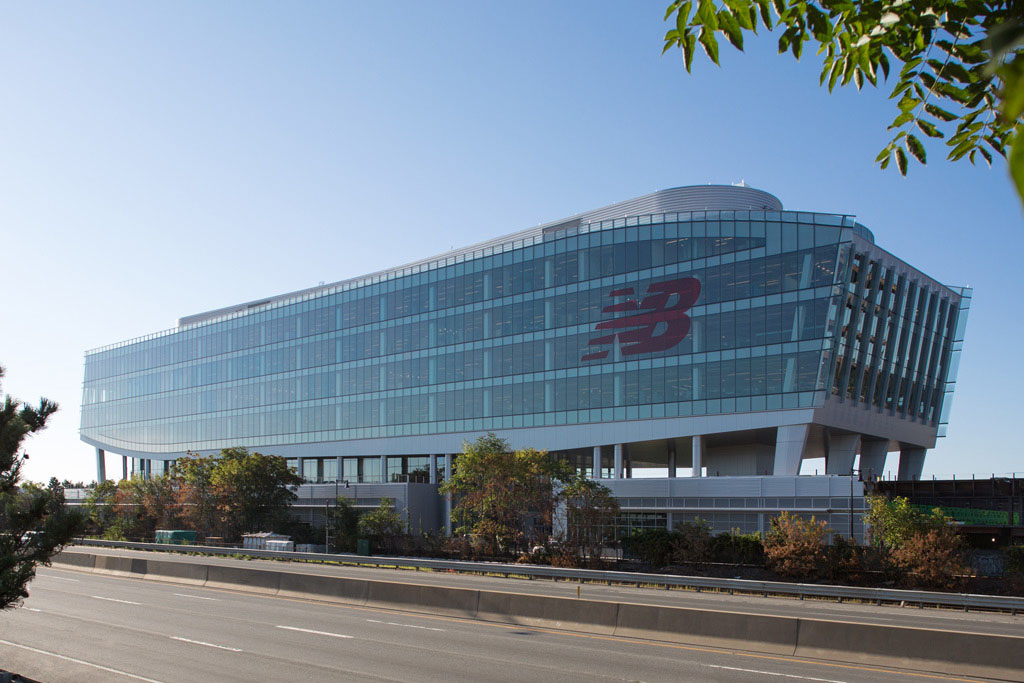 by Brandon Richard
This week, sportswear brand New Balance opened its new state of the art headquarters in Boston's Allston-Brighton neighborhood. The space will give its more than 700 employees more space for innovation and increases resources for marketplace competition.
Read on for 5 takeaways from New Balance's new headquarters, courtesy of Footwear News.
1. Size Matters
With increased workspace a priority, the new New Balance headquarters measures in at 250,000 square-feet. "We've been growing at about 15 percent a year for the last five years and we also had a pure physical space challenge, so now was the time to do it," New Balance CEO Rob DeMartini told Footwear News. "At our previous headquarters, which is just about 100 yards away, we were very tight on space."
2. It Looks Like a Boat...and a Shoe
According to DeMartini, the oblong building was designed to create large open work spaces, similar to the company's Merrimack River factory. "We wanted the feel of Lawrence, with the spirit of movement," DeMartini said in a statement to WBUR. "So to the degree that it looks like a ship, we're headed into the future. And to the degree that it looks like movement and a shoe, that's the business we're in."
3. Being Social
The new office is wired with an upgraded multimedia infrastructure. DeMartini hopes easy access to social media feeds will create streamlined customer relations. "We've got social media feeds all over the building that are keeping our employees and associates connected with what consumers are saying about the brand," said DeMartini. "I think the real-time nature of that is what's required to win in the marketplace today."
4. Boston Landing
The new headquarters is part of Boston Landing, a 15-acre development reportedly financed by New Balance. Soon, the space will also be home to a new Boston Bruins practice facility, an open outdoor space called "Athletes Park," a commuter rail station, Warrior's (New Balance's hockey and lacrosse brand) ice arena and an 8,000 square-foot New Balance storefront.
5. Renamed
In addition to a new headquarters, New Balance's legal name has changed from New Balance Athletic Shoe Inc. to a more modern New Balance Athletics Inc.