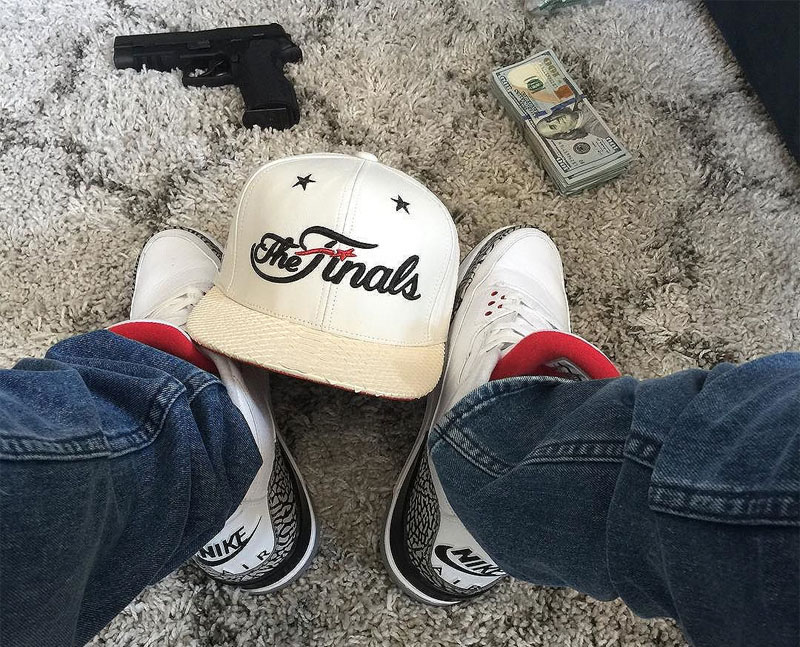 by Brandon Richard
Sneakerheads are more creative than ever in finding new ways to showcase their latest pickups and on-foot photos. Sometimes, the attempts are entertaining, while others will leave you scratching your head. In the past, the latter has been documented in series of "Doing Too Much With Sneaker Photos" posts.
Sticking with that theme, we've rounded up 20 examples of sneakerheads going to ridiculous lengths to show off their kicks. And while that's not always a bad thing, in most cases, it is.
20. Swimming Pools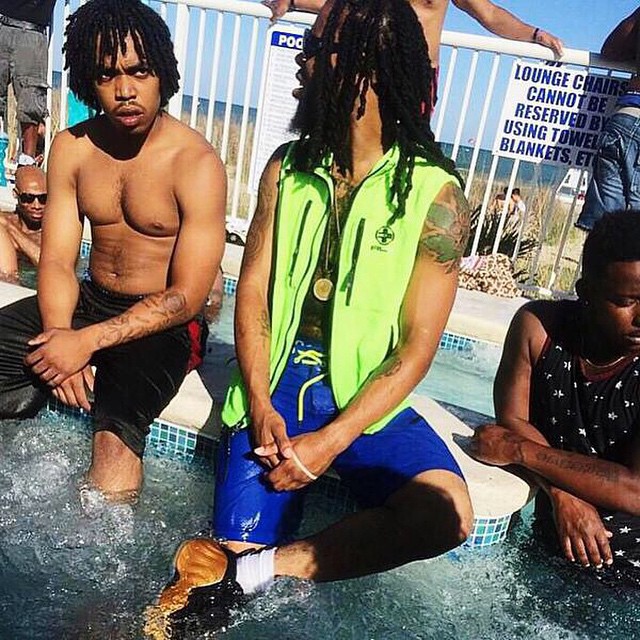 Making sure to keep that one foot above water for our enjoyment.
---
19. Too Real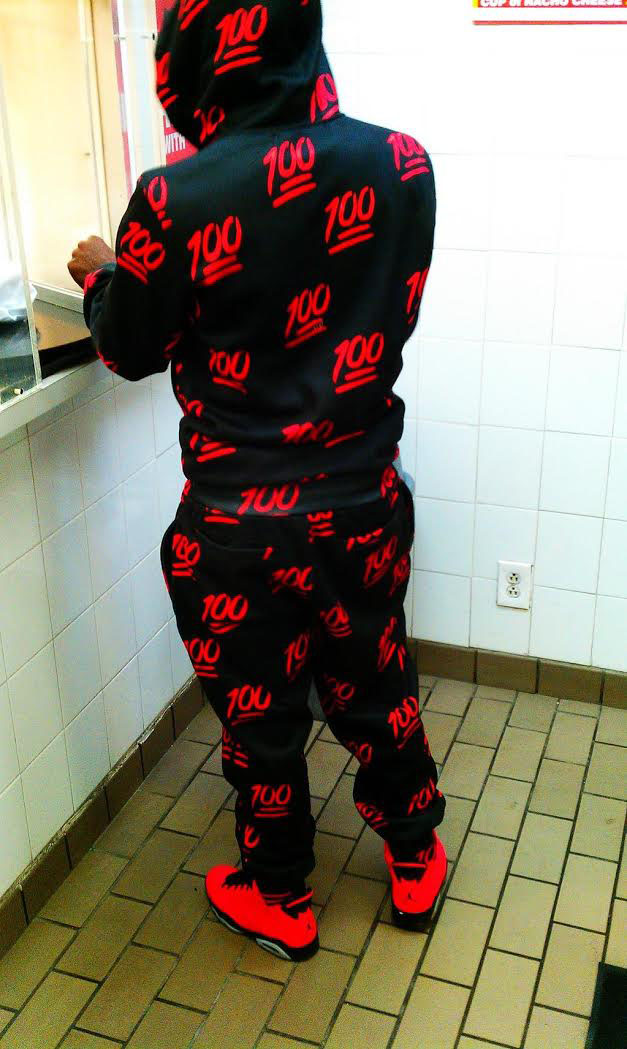 And to be honest, the outfit is exactly what it says it is.
---
18. Sneakers On My Mind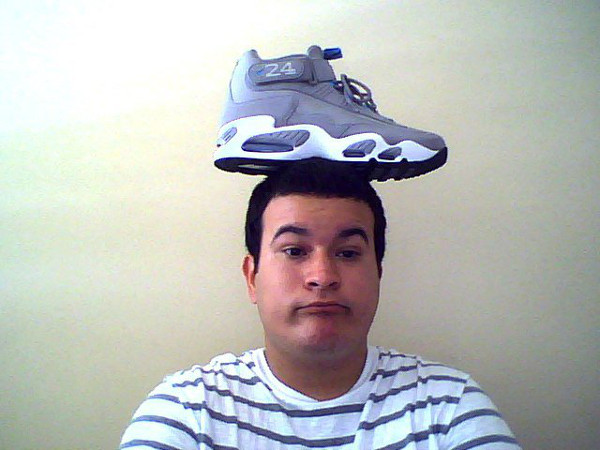 There's a million versions of this type of photo — the derp face got this guy the nod.
---
17. Left Hanging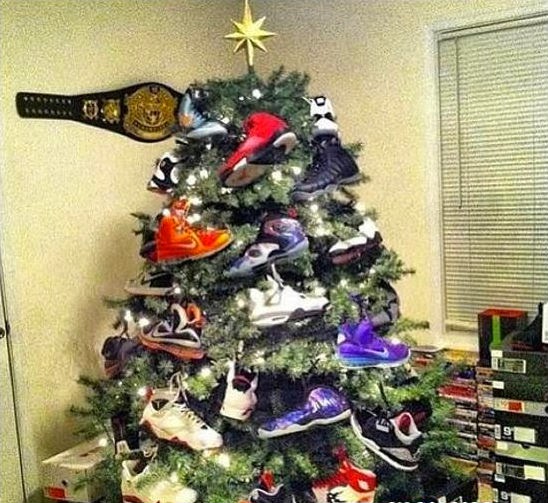 The wrestling championship belt on the wall says it all.
---
16. Pushed Aside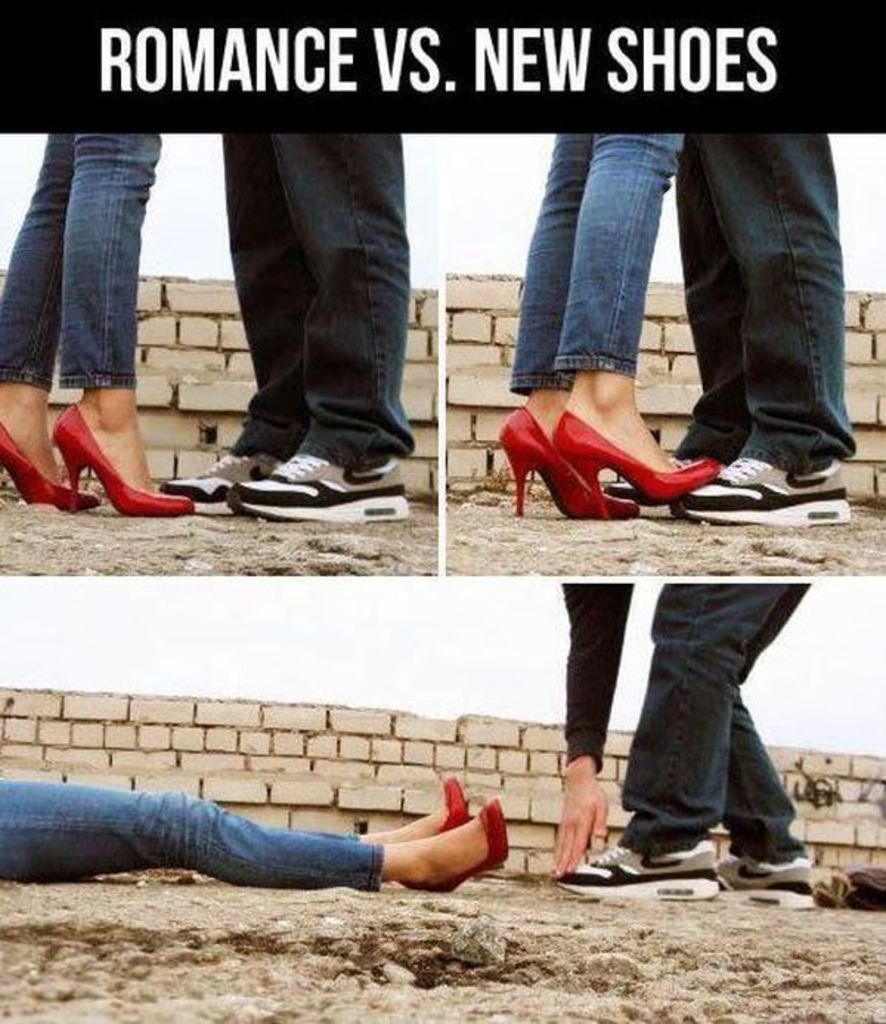 It's hard to understand why sneakerheads are stereotyped as basement dwellers with no girlfriends.
---
15. Hole In a Wall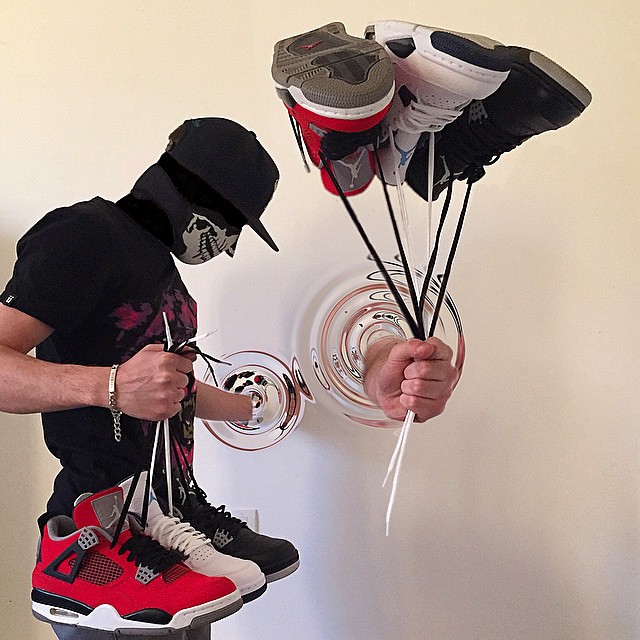 Worst Mortal Kombat finisher ever.
---
14. Boxed In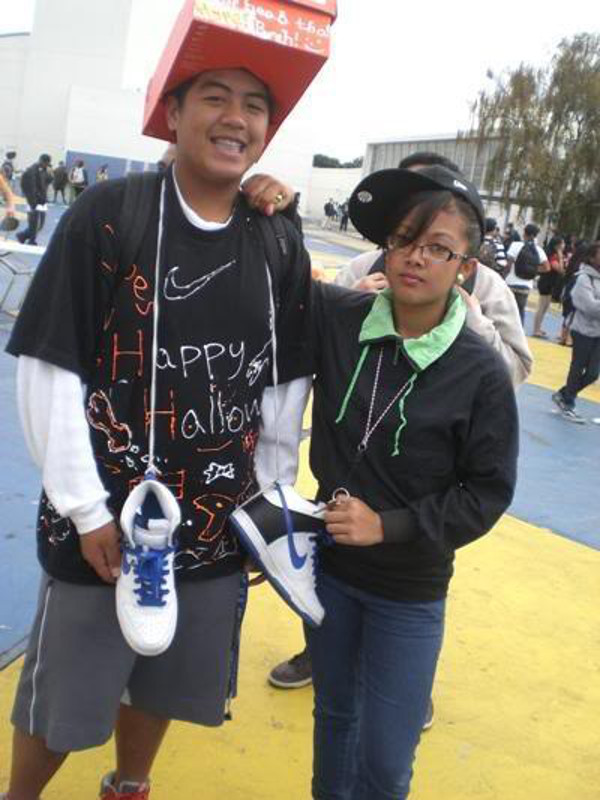 This dude dressed up as the friend zone for Halloween.
---
13. #SQUAD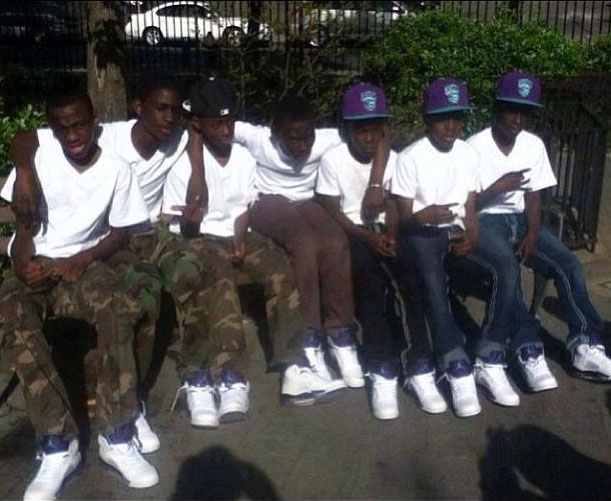 They have to get points for commitment to coordination.
---
12. Shame of Thrones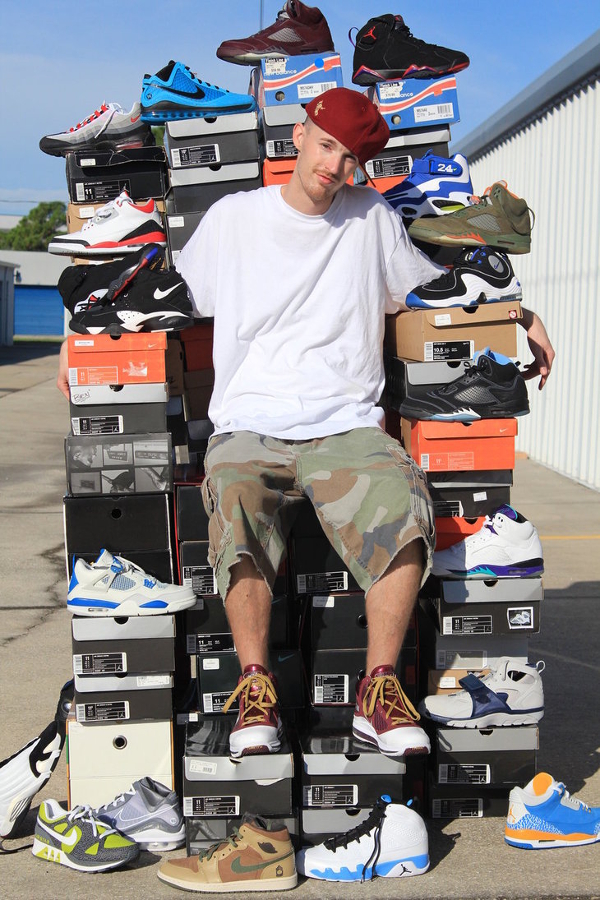 If King Joffrey were a 2009 hypebeast.
---
11. Deep Pockets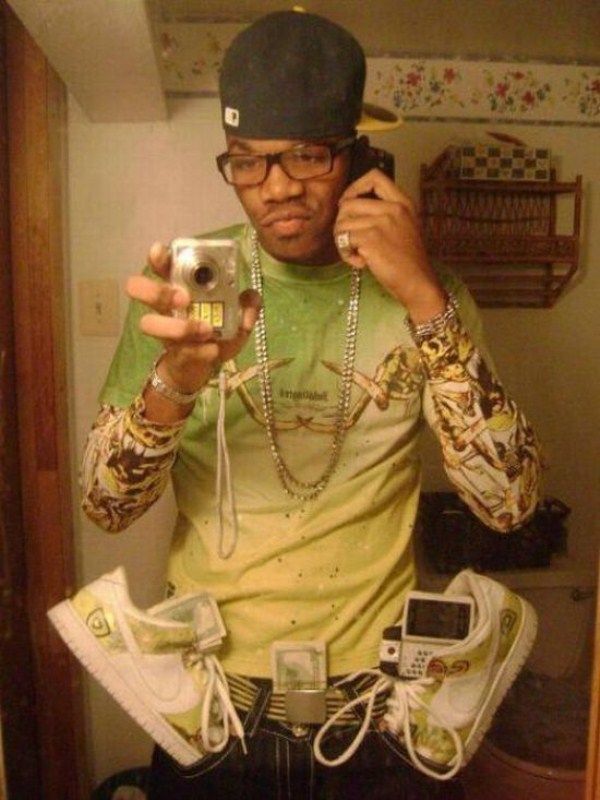 Somebody get Ne-Yo out his granny's bathroom.
---
10. Going Under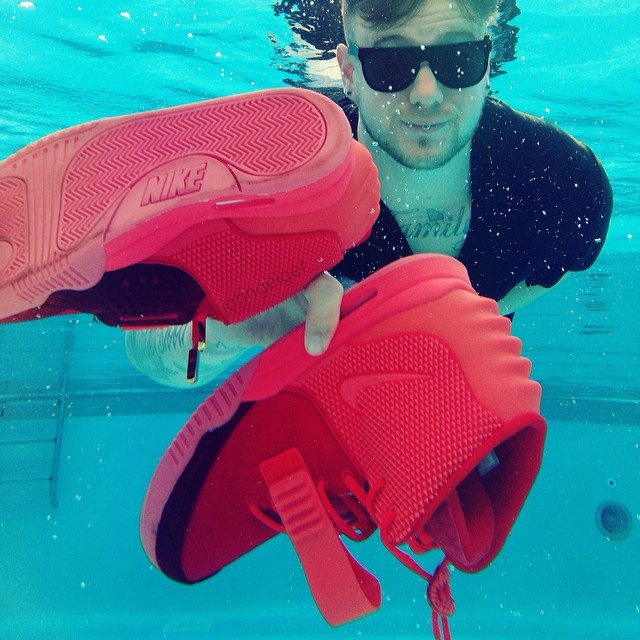 This is tame compared to most of the other photos on this list. And John Geiger printed it on a shirt and sold it, so what do we know?
---
9. Say Cheesy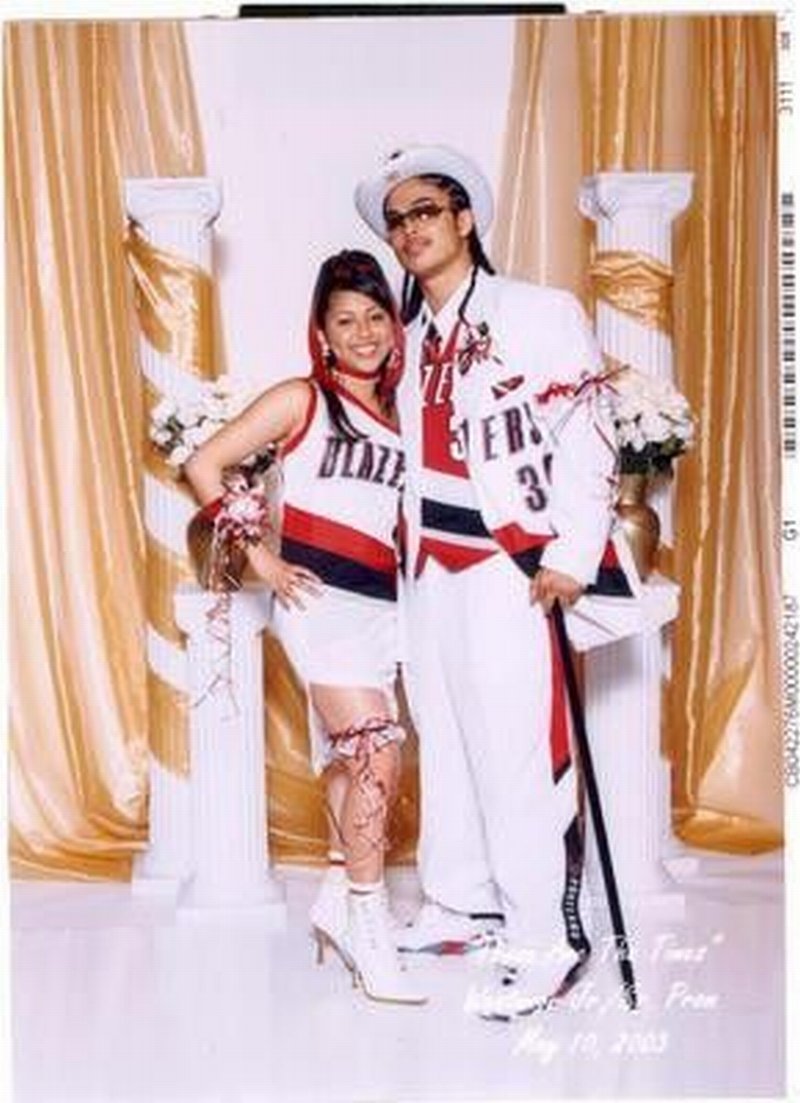 Going with Rasheed Wallace makes this acceptable.
---
8. Too Cool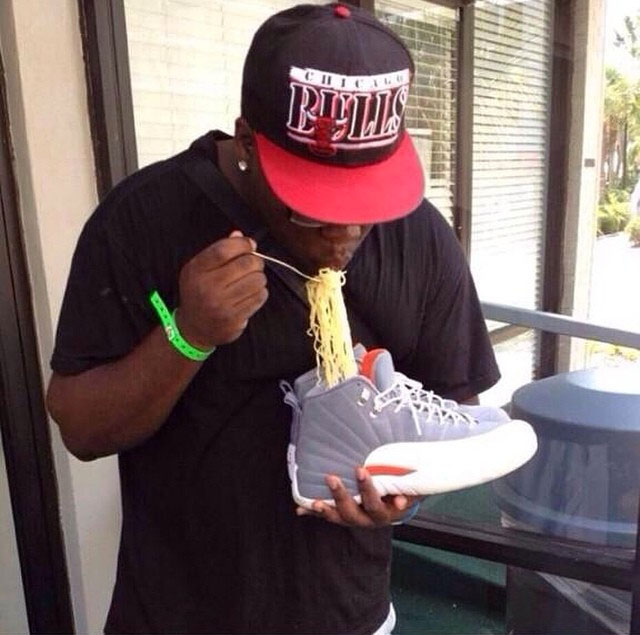 When you spent the grocery budget on Jordans.
---
7. Animal Instinct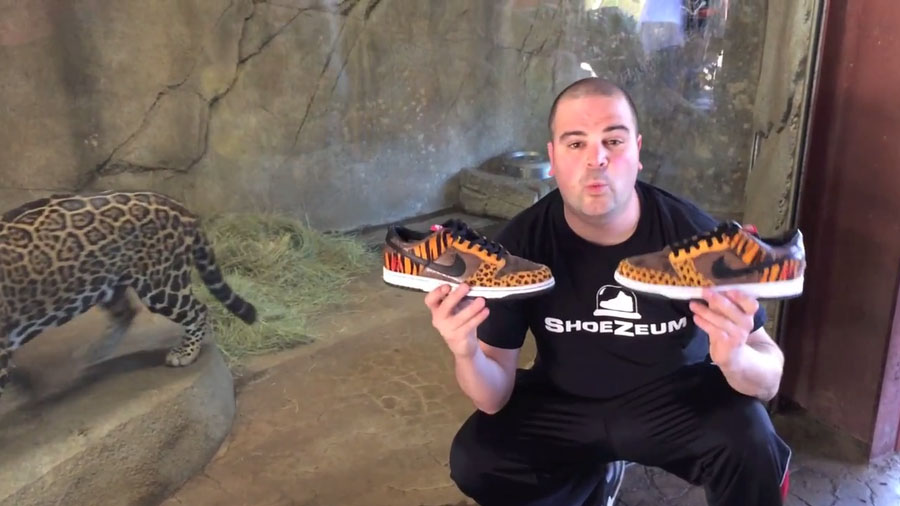 Shoezeum had a lot to choose from here. A LOT. Like a world record amount of examples.
---
6. Just Coastin'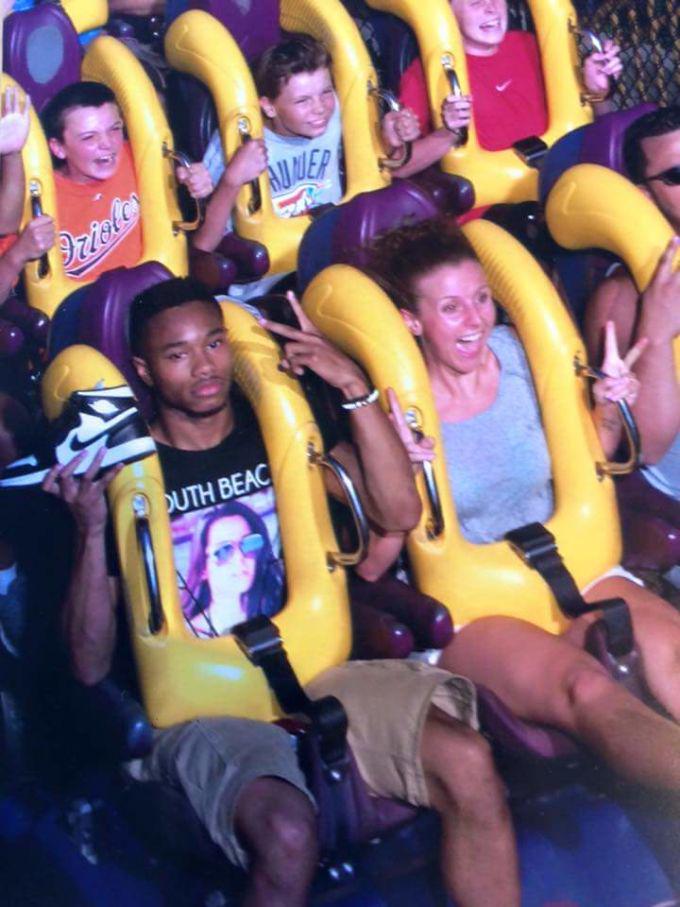 Not every picture on this list is corny. This guy's a legend.
---
5. Footprint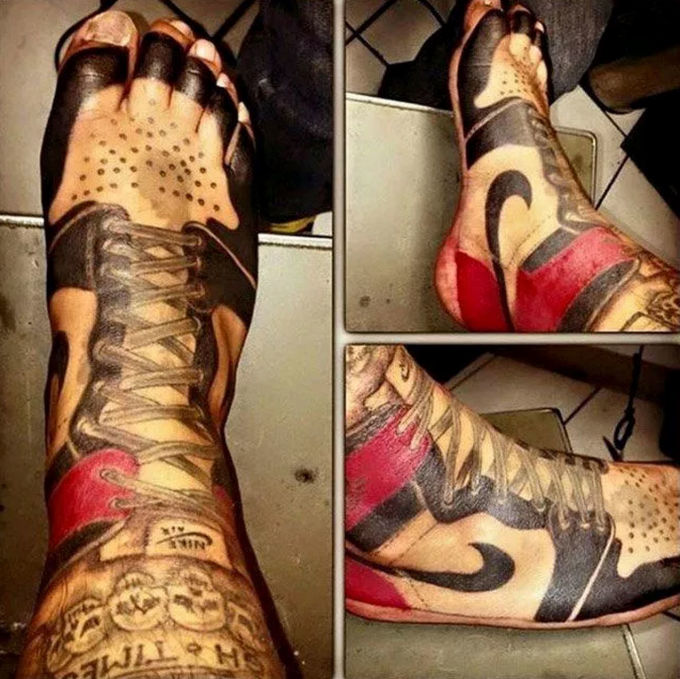 The tattoo still isn't as bad as that disgusting toenail, though.
---
4. Take A Stab At It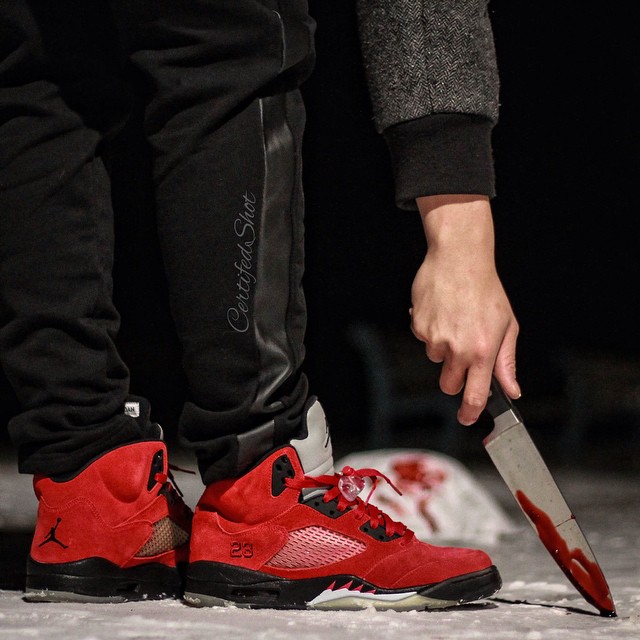 For context, the photographer shared this photo on Halloween. With that said, no.
---
3. Con-dumb-ments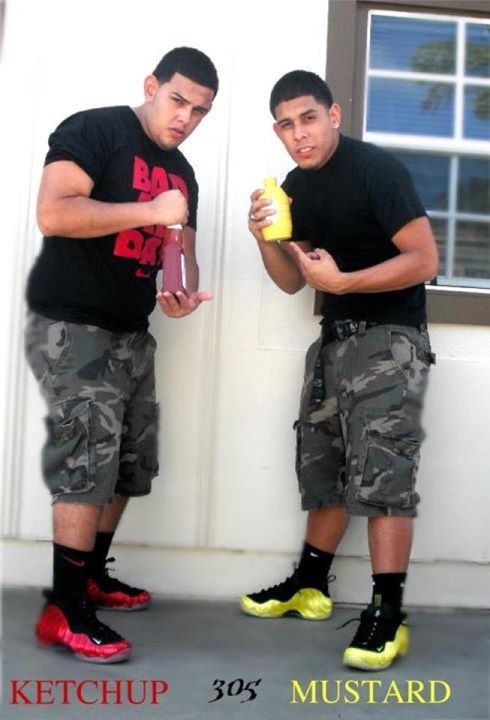 Appropriate for two guys with absolutely terrible taste.
---
2. Indecent Exposure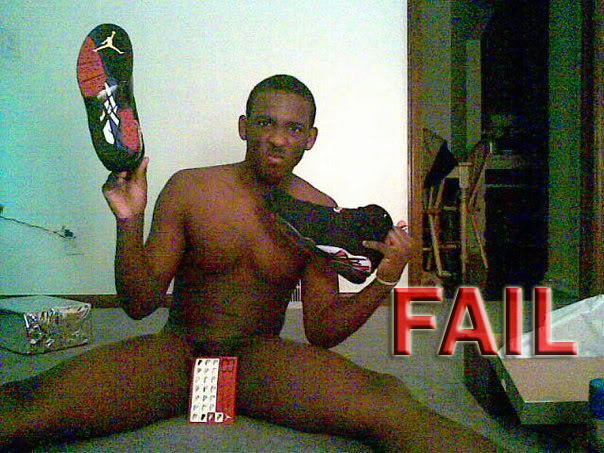 Something to think about when you buy your next pair of kicks from a reseller.
---
1. Misfire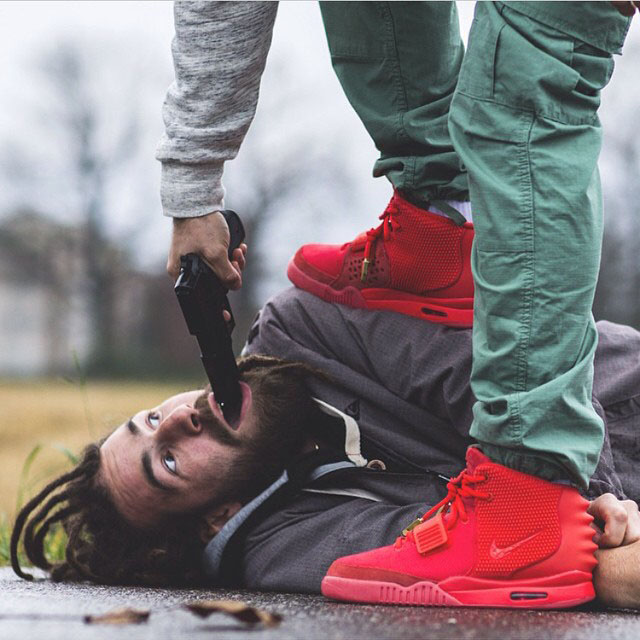 Unquestionably the dumbest sneaker photo to ever hit the web. After making its way to social timelines earlier this year, the image was universally panned by the sneaker community.