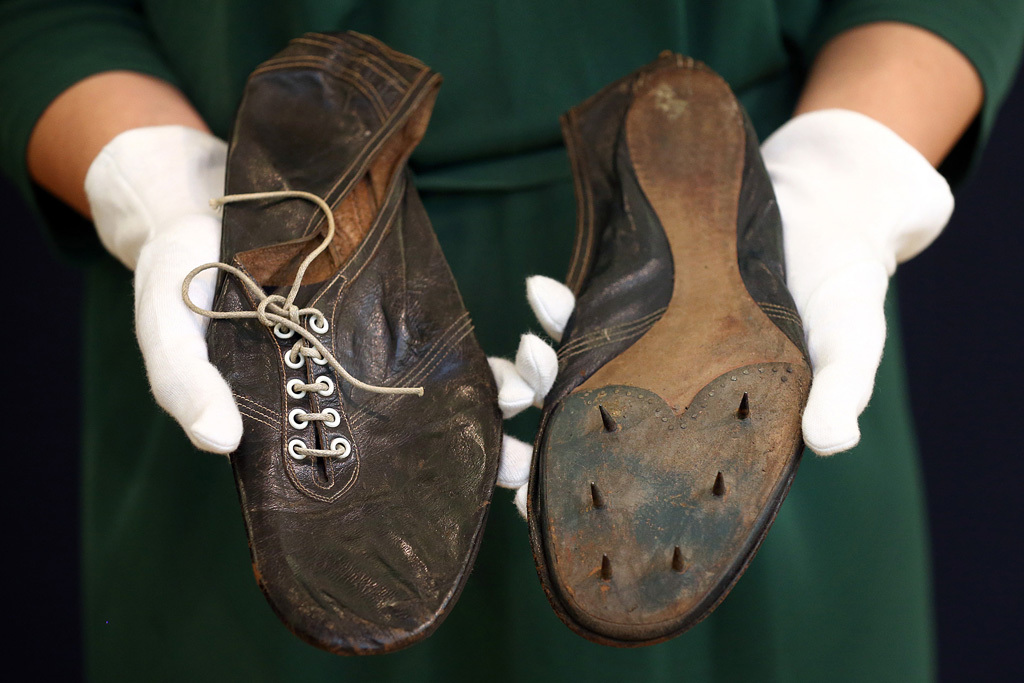 by Brendan Dunne
Remember these Roger Bannister shoes that were poised to hit the auction block and sell for as much as $78,000?
It turns out they exceed expectations, crushed them in fact: the shoes sold this week for a whopping £266,500 – that's around $411,000 USD. Why so much money for a sneaker that has nothing to do with Michael Jordan, Kanye West, or NikeLab?
Bannister wore these kangaroo leather spikes as he became the first person to run a sub 4-minute mile back in 1954.
Almost as amazing as the price is how little time it took the sneakers to sell. According to PPP Focus, an anonymous buyer scooped them up after just two and a half minutes of bidding.