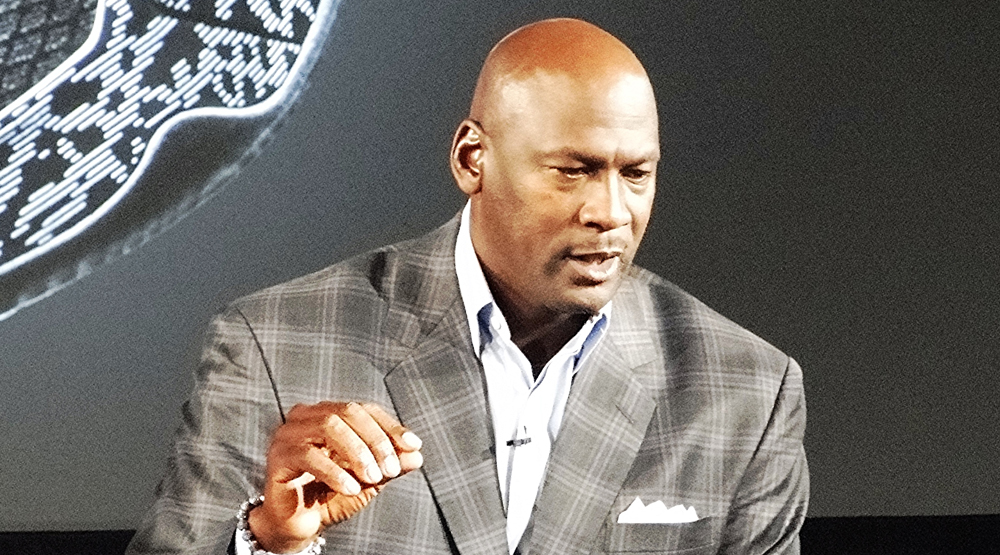 by Brendan Dunne
Was sports marketing legend Sonny Vaccaro really that instrumental in getting Michael Jordan to sign with Nike? Jordan himself says no.
"Prior to all of that, Sonny likes to take the credit. But it really wasn't Sonny, it was actually George Raveling," Jordan claims in a new piece from USA Today. "George Raveling was with me on the 1984 Olympics team (as an assistant coach under Bob Knight). He used to always try to talk to me, 'You gotta go Nike, you gotta go Nike. You've got to try.'"
Raveling, the former head basketball coach at the University of Iowa who now serves as Nike's global basketball sports marketing director, says that Vaccaro set up the first meeting with Jordan to discuss the Nike deal, but he says it was Nike's ability to get Jordan to its Beaverton, Ore., headquarters for a meeting that helped persuade him.
Nike co-founder Phil Knight is hesitant to give Vaccaro any credit for the landmark deal, insisting that, "he wasn't the MVP in that process." According to USA Today, Knight pegged former Nike executives Peter Moore and Rob Strasser as the "MVPs," and also gave Tinker Hatfield credit for really helping the line take off with his design insights.
Those outside of the Nike fold maintain that Vaccaro was an important factor in Michael Jordan's signing with Nike. Peter Moore, who worked for Nike at the time of the signing but eventually departed for adidas, says that it was the combination of Vaccaro and Strasser that made it happen.
"(Strasser) was an MVP in the deal," Moore said. "He was the one who decided that Nike needed a basketball icon. He figured out that Nike was going nowhere in basketball which at the time was on the brink of becoming a big, big market opportunity...Sonny was the second MVP in the deal...I can honestly say without Sonny there would not be an Air Jordan. Nike would never have signed him, would more than likely never have even chased him. My guess is they would have gone hard after Patrick Ewing, one of their own from (Georgetown). That alone makes Sonny the second MVP of the deal."
Vaccaro, eager not to be written out of Air Jordan history, declares himself "the savior of Nike" in the piece and casts some serious aspersions toward the Swoosh folk with, "Phil Knight's lying, Michael's lying more than Phil and Raveling is insane."
Vaccaro even claims that he sat in on a meeting Jordan had with adidas about leaving Nike.