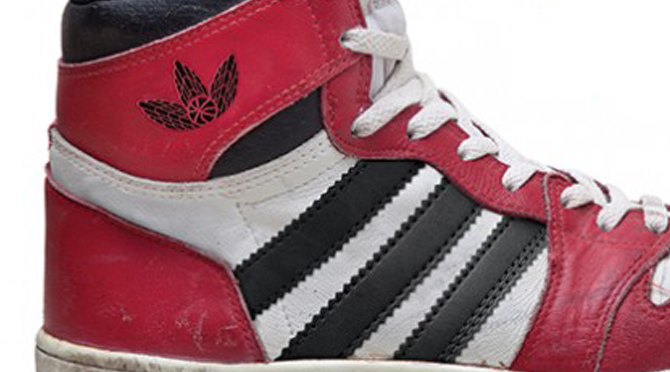 by Brendan Dunne
According to one sportswear industry veteran, Michael Jordan once met with adidas about the possibility of abandoning his Nike deal to sign with the German brand.
The story comes from Sonny Vaccaro, a legend in the realm of sports footwear who previously worked for both Nike and adidas, and was instrumental in bringing Jordan to Nike. In a new piece from USA Today, Vaccaro says he accompanied Jordan during a meeting with adidas about him making the switch.
The meeting was with Rob Strasser and Peter Moore, two former executives involved in the early phases of the Air Jordan line that left Nike in 1987 to work for adidas. Vaccaro doesn't mention exactly when the meeting went down, only that it happened after the departure of Strasser and Moore from the Swoosh. The idea of such a meeting happening in 1987 would make sense though, as it's often said that Jordan was somewhat dissatisfied with his Nike line at the time (this being before Tinker Hatfield stepped in on the design side for the Air Jordan 3).
In the USA Today piece, Vaccaro doesn't mention how far the negotiations got.