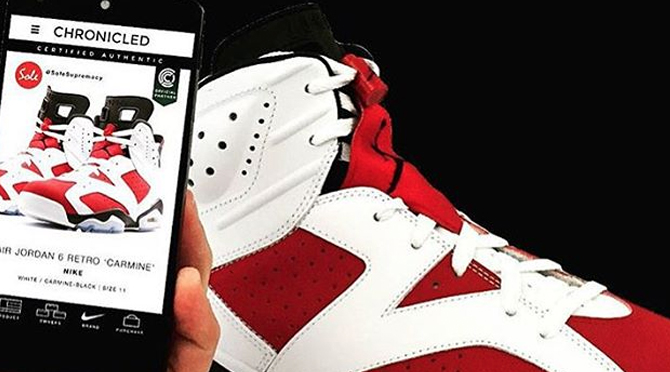 by Brendan Dunne
Marshawn Lynch is among the investors in tech company Chronicled, Inc., which seeks to rid the world of fake sneakers.
According to Market Watch, the Seattle Seahawks running back participated in the latest round of financing that's to be used to build the company's app, which launches this fall.
Chronicled's plan is to attach wearable sensors, what it calls "Smart Tags," to sneakers to confirm their authenticity. These Smart Tags are billed as tamper-proof, and give each shoe a "digital presence on the Internet" that provides details about its ownership and origin. Chronicled's website says that people will be able to authenticate their shoes at sneaker conventions or sign up to have their entire collection authenticated this fall.
The good thing is that Lynch doesn't have to worry about any of the pairs he grabbed on this sneaker shopping spree – we're pretty sure those are legit.