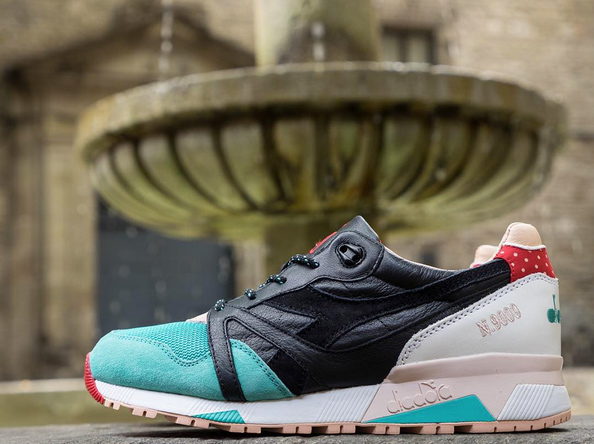 by Rajah Allarey

Fresh off the heels of its collaboration with Packer Shoes and Raekwon, Diadora is prepping for another exciting release - this time with Barcelona's LimitEDitions.

Barcelona is the capital of Spain's Catalonia region and the collab pays tribute to its castells - the Catalonian word for castles. But it's not the castles that most of us are familiar with. It's actually refers to the region's tradition of erecting human towers. It's one of the more unique subjects to have ever served as inspiration for a collaboration.

Created on Diadora's N.9000, the project has been dubbed "Castellers," which is what you call the people that take part in the human tower process. The shoe's color story, which featues a mint forefoot, black midfoot with light tan accents and a playful hit of a red-based polka dot print, seems to have been derived directly from the costumes worn castellers.

According to High Snobiety, the collab is set to hit retail beginning this Saturday, September 26. Further information has yet to be made available, but if you're interested in copping, we suggest you keep tabs on LimitEDitions webshop for the possible opportunity to buy a pair.