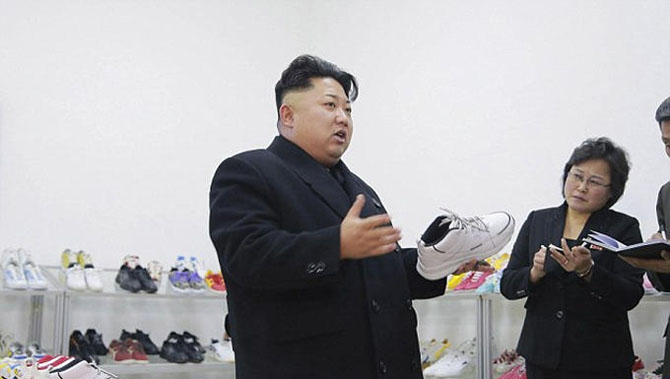 As the North Korean city of Rason is recovering from a devastating flood, leader Kim Jong Un took a tour of the grounds. But rather than the "field guidance" he was said to be providing, his sneakers were what caught most citizens' attention, according to a Daily NK article.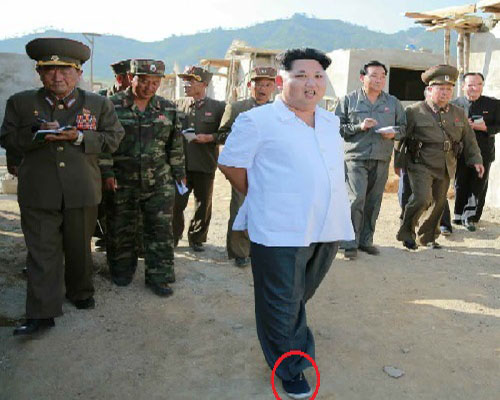 "Those sneakers are from the No. 9 unit Sinuiju shoe factory," explained a North Pyongan Province source. That factory is significant, because while the sneakers may look like those "worn by average people on a daily basis … the ones produced from Sinuiju are known for having better quality and style," the source went on to explain.
Un's trip was reportedly made with the goal of boosting his image as a caring leader of the people. But while his footwear may have appeared similar, he was basically wearing the Pinnacle Jordans of Korean sneakers. Unattainable on a wide scale, "they use the best cushioning material, made from imported rubber and fabric, to manufacture the shoes," the source further explained. Laborers at the unit no. 9 factory even earn better wages than those at the typical factories. Check out a closer look below.