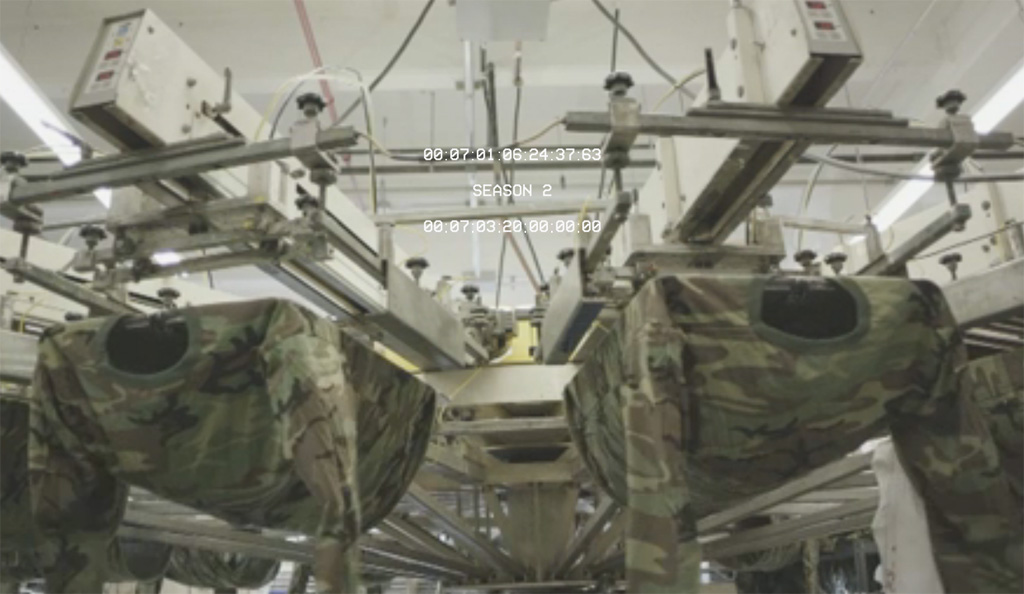 by Brandon Richard
This Wednesday, Kanye West is expected to show his Yeezy Season 2 collection during New York Fashion Week. In an interesting development, multiple sources are reporting that the clothing will not be manufactured by adidas this time around, though they'll still be working together on sneakers. And that makes sense because we've already seen West debut two new Yeezys over the weekend — the black Yeezy 750 Boost and the 350 Boost in silver.
Just like last time, West is teasing his unveiling with an update of the Yeezy.Supply website. The landing page features a similar behind-the-scenes factory shot with camo long sleeves a countdown clock.
Yeezy sneakers released shortly after the website was launched back in February. That may not be the case here, but it's something to keep in mind.