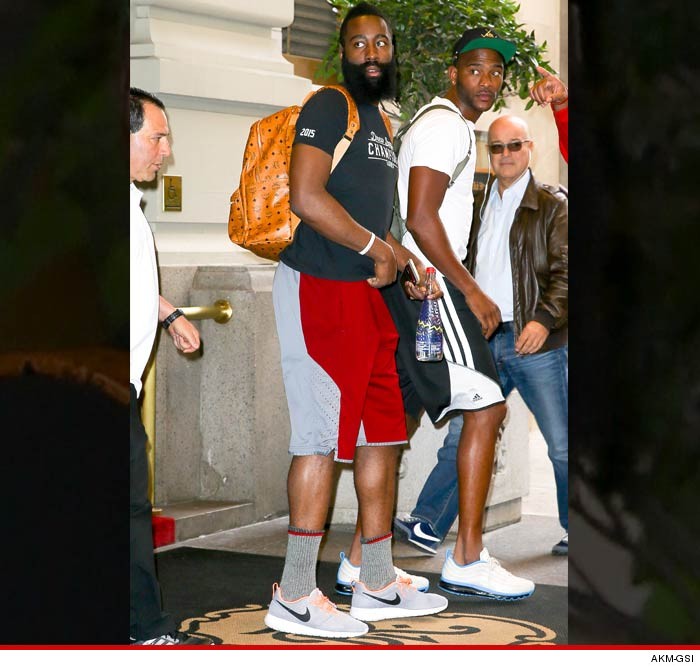 words by Rajah Allarey

Oh no. James Harden just got caught wearing Nikes again.

In another report from TMZ, "The Beard" was spotted and photographed wearing a pair of Roshe Ones. Of course, Harden is still technically a Nike athlete until his contract expires at the end of this month, but adidas executives can't be too happy about him wearing a pair of Roshes, a shoe often compared to Kanye West's much hyped and coveted adidas Yeezy 350 Boost.

After getting caught the first time around sporting a pair of Air Jordan Vs, Harden was spotted later in the week after a night of clubbing in which he drunkenly exclaimed, "Nike is cool, but adidas is about to be amazing!" Do you think Harden can hold up his end of the deal? For $200 million, we sure hope he does.