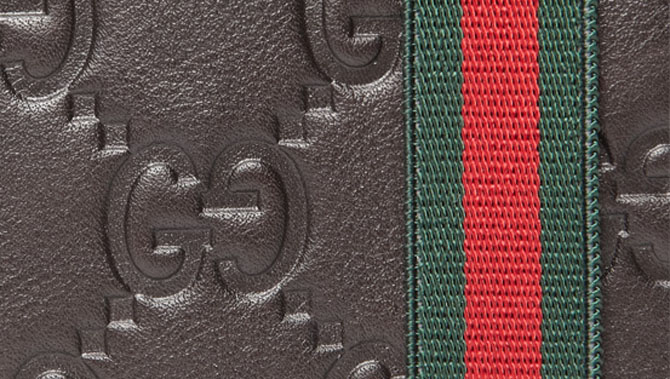 Gucci's name is something their brand protects to the fullest. Any time a product not produced by the luxury Italian fashion house is associated with the name, their lawyers are quick to fire off letters claiming "no connection of affiliation" to the products, advising that making the association could create a false impression of an actual promotional agreement.
Sneaker brands themselves might not be able to own up to the fact they may have been inspired by signature "Gucci" elements, but sneakerheads don't take that into account when naming the shoes. To go along with today's release of the 'Black/Gorge Green-Metallic Gold-Gym Red' Foamposite Pros, we're taking a look at 10 sneakers who have earned the "Gucci" nickname, and speculating on whether or not we think it was intentional.
Air Trainer 1 'Draft Day'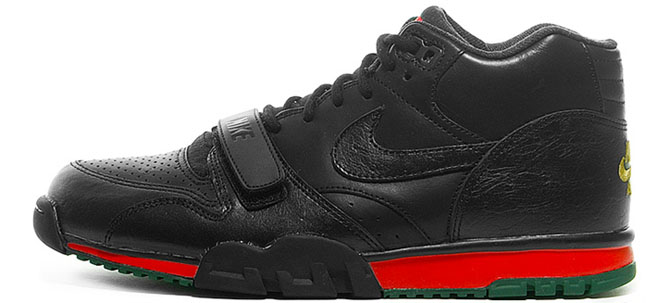 Year: 2013
Gucci or Nah? 'Draft day' must have referred to the fact that once you get drafted, you can easily afford Gucci products, by which these were obviously inspired.
---
Air Jordan 1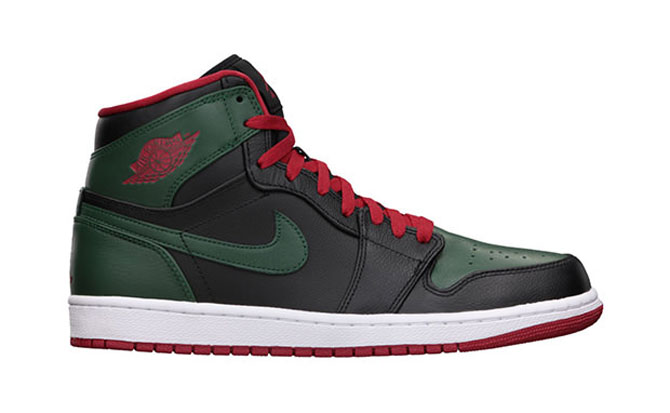 Year: 2012
Gucci or Nah? While not as blatent as some examples, the fact that these displayed more than a passing resemblance to Gucci colors probably wasn't an oversight.
---
Nike Dunk High Premium SB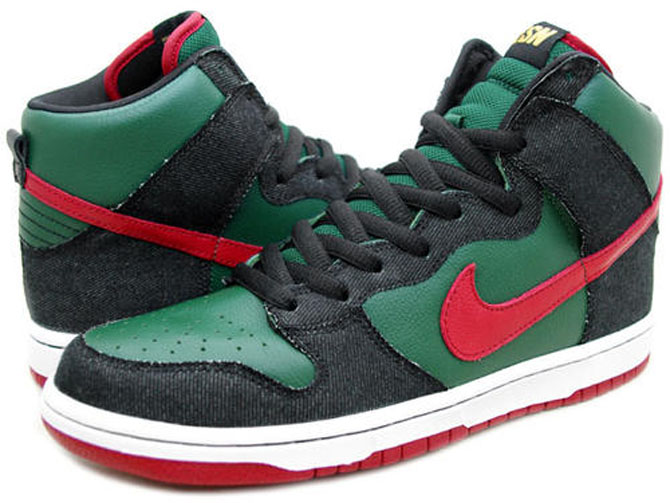 Year: 2009
Gucci or Nah? After an original sample surfaced in 2005, this Dunk finally released in 2009 with slightly toned-down Gucci elements.
---
Nike Air Force 2 High Premium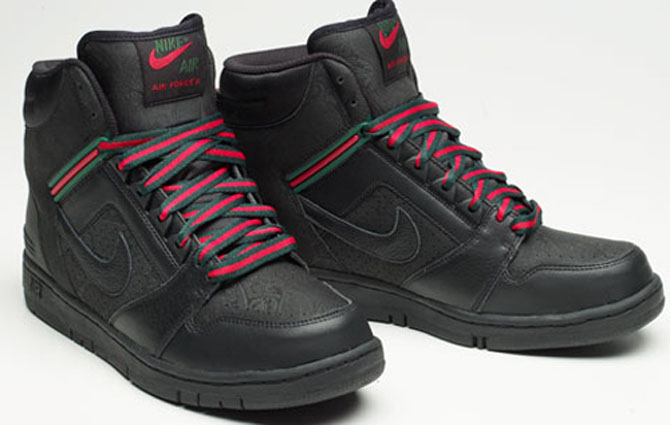 Year: 2009
Gucci or Nah? With its textured leathers and green and red stripes, there wasn't any mistaking where this AF2 got its inspiration.
---
Black Sheep X Nike Dunk High Premium SB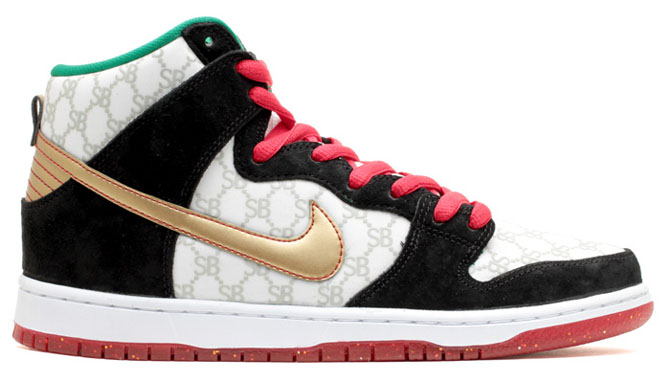 Year: 2014
Gucci or Nah? It's hard to believe Nike even produced an SB that so blatantly ripped off Gucci that their release was unsurprisingly cancelled due to rumored legal issues.
---
Air Jordan 1 Retro High Premier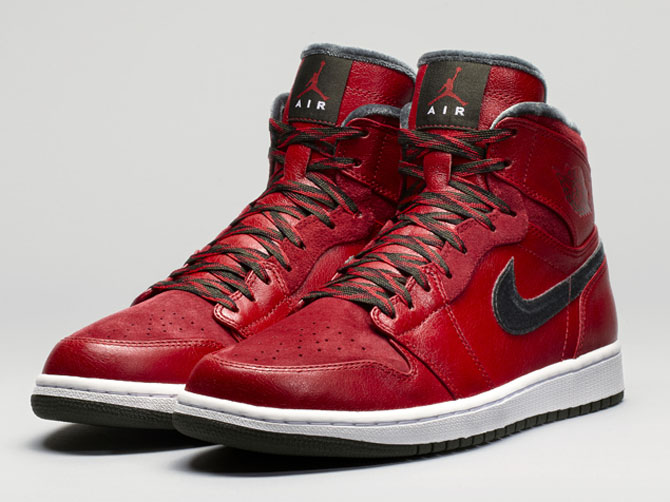 Year: 2008/2013
Gucci or Nah? Although it's been branded with the Gucci nickname, the fact that this Air Jordan 1 released (and then re-released a few years later) during the holiday season gives it a strong argument that it was Christmas themed.
---
UNDRCRWN x adidas TS Commander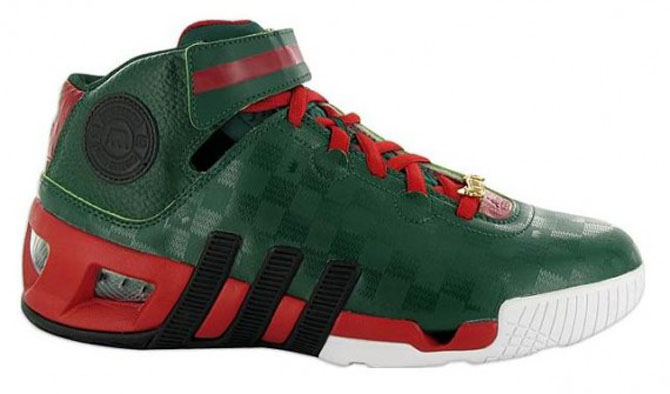 Year: 2008
Gucci or Nah? Not only did this shoe have a Gucci color inspiration, it even featured a tonal take on Louis Vuitton's Damier pattern on its upper.
---
Supreme x Nike Blazer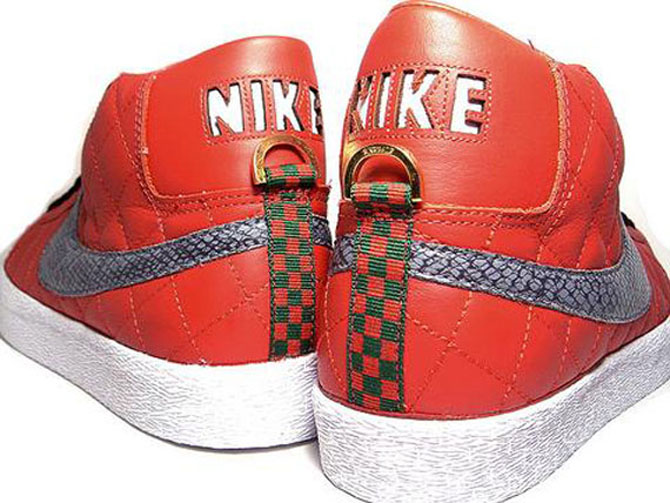 Year: 2006
Gucci or Nah? Thanks to its quilted leather upper, red and green webbed heel detail, and gold accents, there's no doubt Gucci was the theme on this popular Supreme collaboration series.
---
Nike Air Foamposite Pro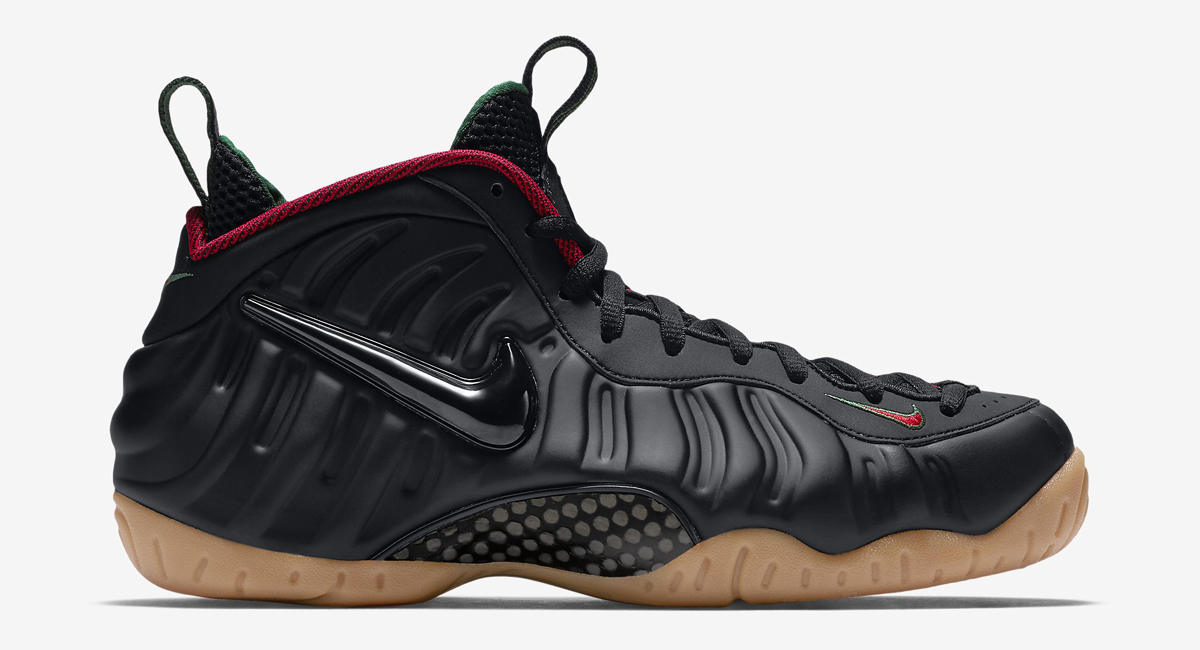 Year: 2015
Gucci or Nah? This newest Foamposite very likely could have been Gucci inspired, but thanks to the gum sole and mostly black upper, it's not as blatant as others on the list.
---
Reebok S. Carter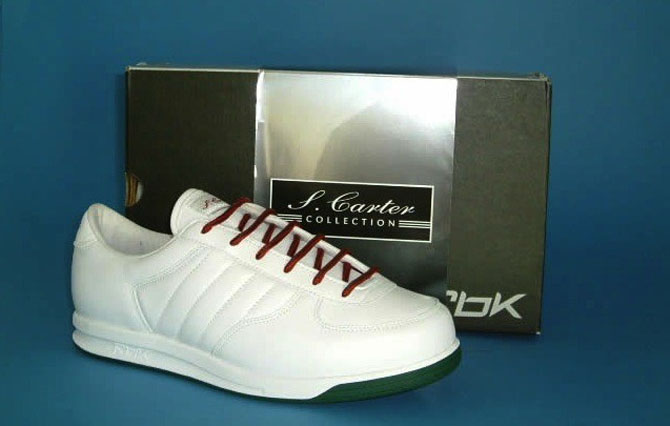 Year: 2003
Gucci or Nah? While most Gucci rip offs center there theme on the red and green color scheme, this one bit the model entire Tennis Classic model.