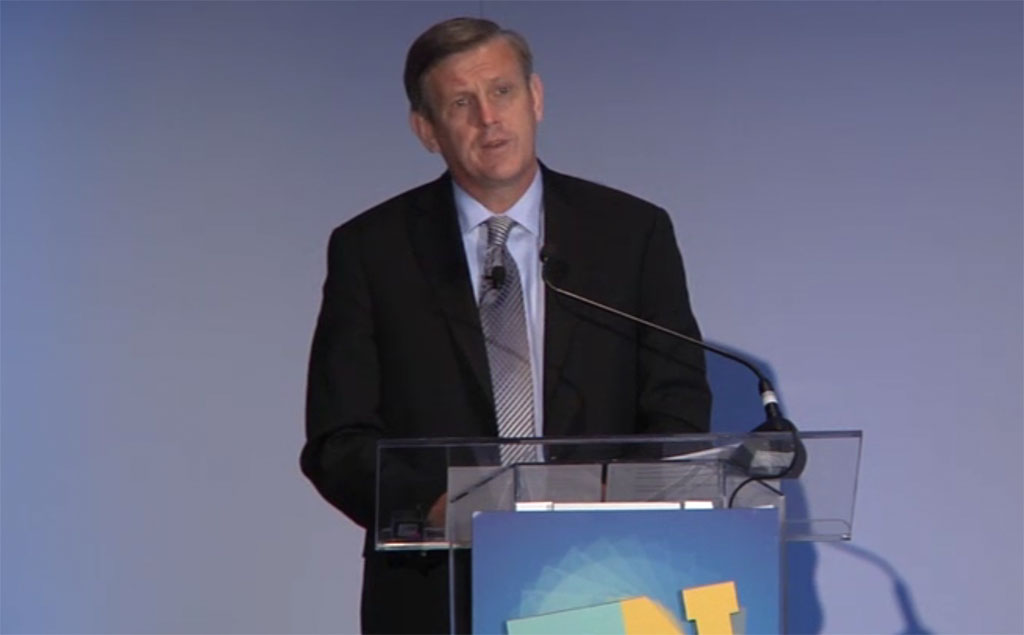 by Brandon Richard
From a sneakerhead perspective, quarterly earnings conference calls rarely yield much excitement. CEOs and financial big wigs typically spend the time number crunching for investors. However, even the most powerful men in sneakers can't escape Yeezy season, evident by last month's Quarter 2 earnings call with Foot Locker CEO Dick Johnson.
During the Q&A portion of the call, Deutsche Bank Director Paul Trussell asked Johnson a question regarding escalating prices and performance at varying price points. Johnson went on to answer in great length, seemingly to the satisfaction of his questioner. But, the exchange didn't end there.
Like many sneakerheads, Trussell was on the hunt for adidas Yeezy Boosts. And with the attention of Foot Locker's top guy, he went on to shoot his shot. "So congrats again on the great quarter," Trussell continued. "And please save me a pair of Yeezys tomorrow."
A commendable effort, and no one can blame him for the attempt, but he may not have gotten the answer he was looking for.
"You know we can't do that Paul, but I have a feeling that you're already in line somewhere for them," Johnson responded.
Ouch. Hopefully Paul can take solace in knowing that he's not alone in the Yeezy struggle.