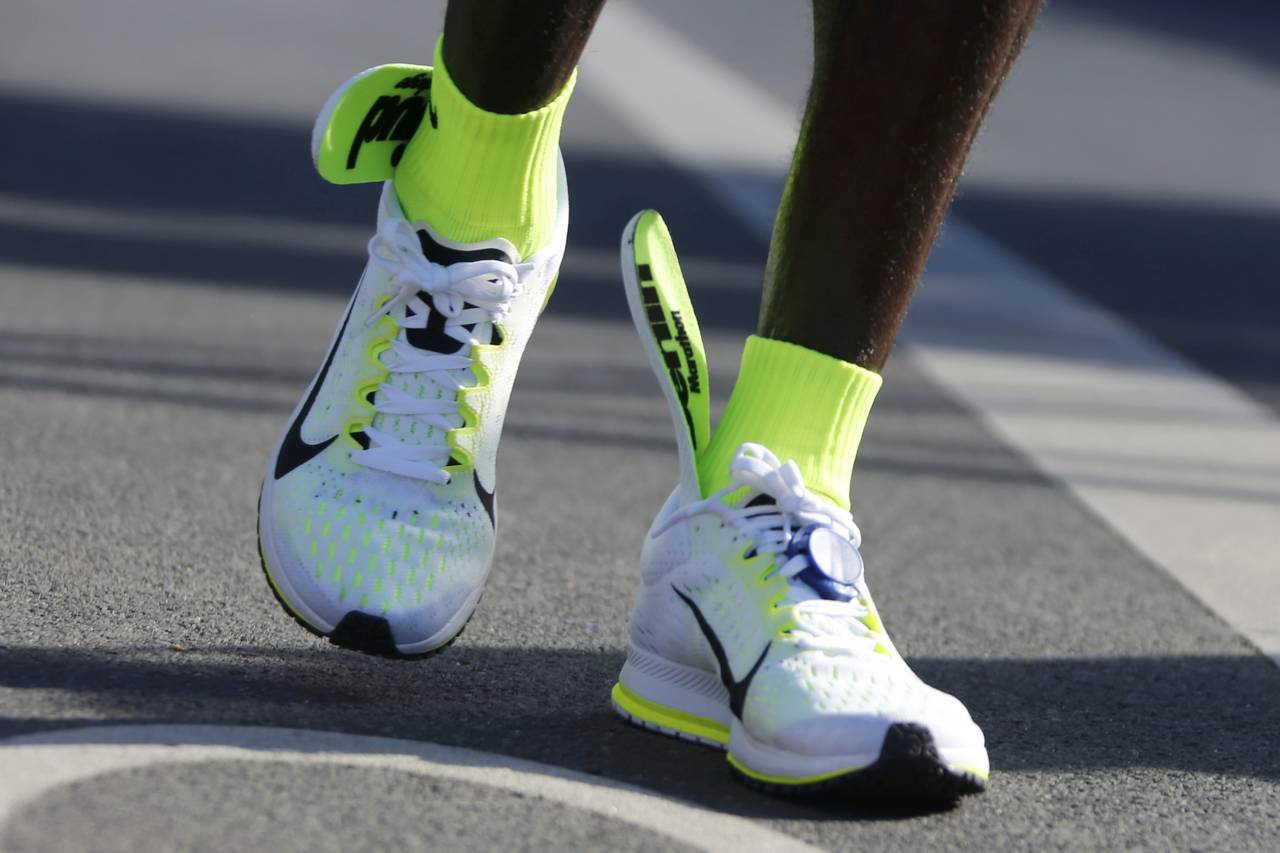 by Brandon Richard
With a time of 2 hours and 4 minutes, Kenya's Eliud Kipchoge won the Berlin Marathon earlier today, but it wasn't all smiles post-race.
The Nike-sponsored runner experienced problems with his sneakers from the onset, and his insoles were seen slipping out at least by the halfway point of the race. And Kipchoge believes his faulty runners may have cost him his ultimate goal of setting the world record.
"I had problems from the first kilometer," said Kipchoge after the race. "My goal was the world record but it wasn't meant to be today."
The current marathon world record is 2 hours, 2 minutes and 57 seconds, set by Kenya's Dennis Kimetto in Berlin last year. Kipchoge's Sunday performance is still this year's fastest marathon time.
"I am very happy about my victory," he said. "I love the Berlin course and the people. I'm glad I won and in a personal best. I would very much love to come back and run an even faster time."
But Kipchoge isn't blaming Nike for coming up short on his goal. In fact, he showered them with praise and chalked the mishap up to bad luck.
"I tested the shoe, I tested many pairs of Nike. I think this shoe is the best shoe ever. The shoe is good," he said. "The sole was not glued. I used the same pair in Kenya and it was good."
According to the Wall Street Journal's Sara Germano, Nike wasn't available to comment on the matter.