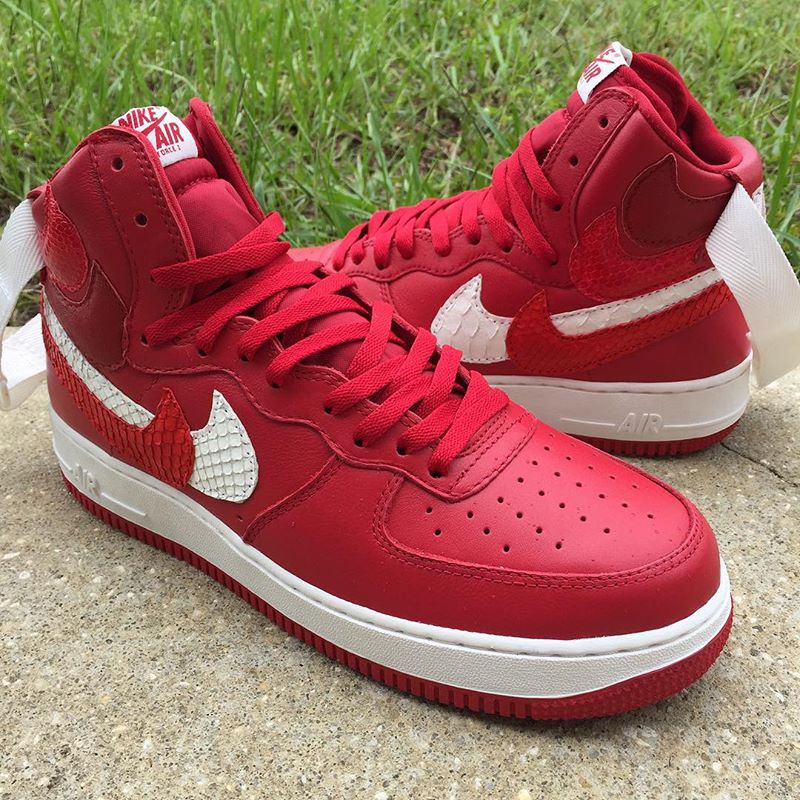 by Brandon Richard
There isn't much room for grandstanding when it comes to originality in custom sneakers. After all, most customizers are adding their touch to existing designs.
But still, unique ideas should be respected and everyone should be looking to create a lane of his or her own, so what happens when one customizer replicates another's concept? Recently, Big A Customs has been taking a little heat on Instagram for making his own version of John Geiger and The Shoe Surgeon's popular "Misplaced Checks" Nike Air Force 1s. The limited edition customs are a hot commodity among collectors and re-sell for as much as $1,000 on eBay, which leads to Big A's explanation for borrowing the idea.
"So I wasn't willing to pay for them, so I made my own pair," said Big A in an Instagram post. He added, "Credit The Shoe Surgeon and John Geiger. This is their idea I KNOW."
However, he didn't just make a pair for himself — he's actually selling the customs for less money than the original Geiger pairs. And judging by the comments left on his photos, that's why people are taking issue with the idea jack.
So, is Big A in the wrong for making a cheaper, more obtainable pair of "Misplaced Checks?" Is there a such thing as a fake custom design? The answer to either question varies person-to-person.