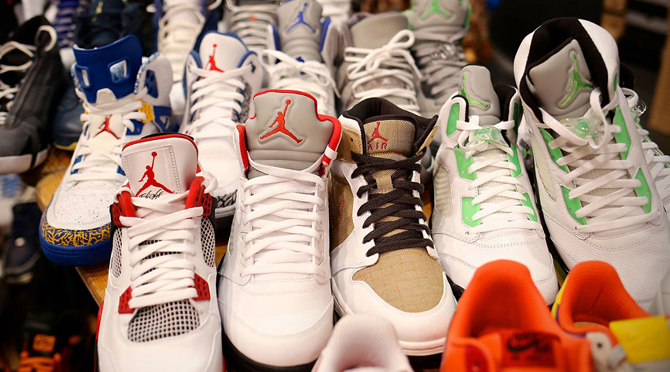 by Brendan Dunne
No account on eBay does more sneaker reselling than Sole Supremacy, which sold over $2.7 million worth of sneakers in 2014.
In a new interview, High Snobiety caught up with Derek Lew, the man behind Sole Supremacy, to talk about how he got started and how he keeps his business going. What may come as a surprise is that Lew has only been in the reselling game since 2008, when he lost his job and turned to footwear as a new source of income.
Lew's business began on eBay, but by now he's built his own platform that helps him get around the fees incurred on everyone's favorite online auction house. Lew says that his business is split 50/50 now between eBay and his own store.
Lew doesn't merely rely on buying pairs himself and flipping them, but also offers customers cash for individual pairs or collections that they're looking to unload.
Read more on Lew and the Sole Supremacy empire via High Snobiety.