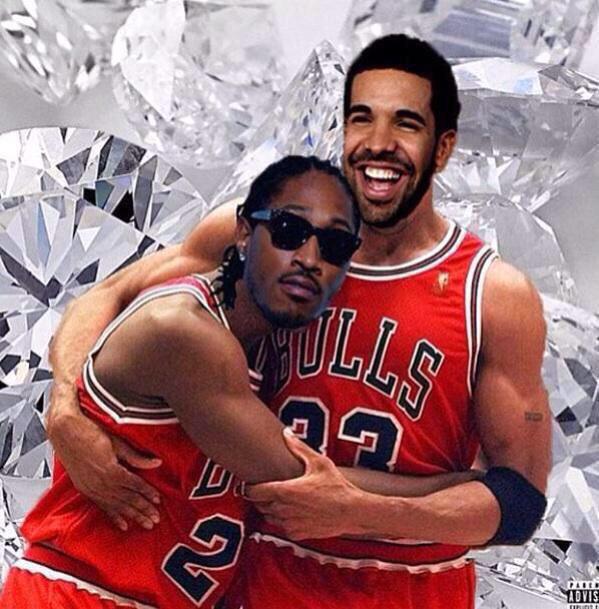 Drake and Future's What a Time To Be Alive mixtape just went live on Apple Music, and as expected, it has the internet buzzing.
Among the many bangers on the tape is a track called Jumpman, inspired by Drake's other collaborators at Jordan Brand. The song itself isn't an ode to sneakers, but the infectious "Jumpman, Jumpman, Jumpman, them boys up to somethin" hook will probably be all you hear for the next several weeks. Even Jordan Brand is getting in on the fun.
Jumpman Jumpman Jumpman

— Jordan (@Jumpman23) September 21, 2015
There are a couple of Michael Jordan references on the track, and Drake does bring up his "OVO" Air Jordan collection. "Jumpman Jumpman live on TNT I'm flexin'/Jumpman Jumpman they gave me my own collection," boasts the rapper.
For more, listen to the 11-track mix on iTunes now.