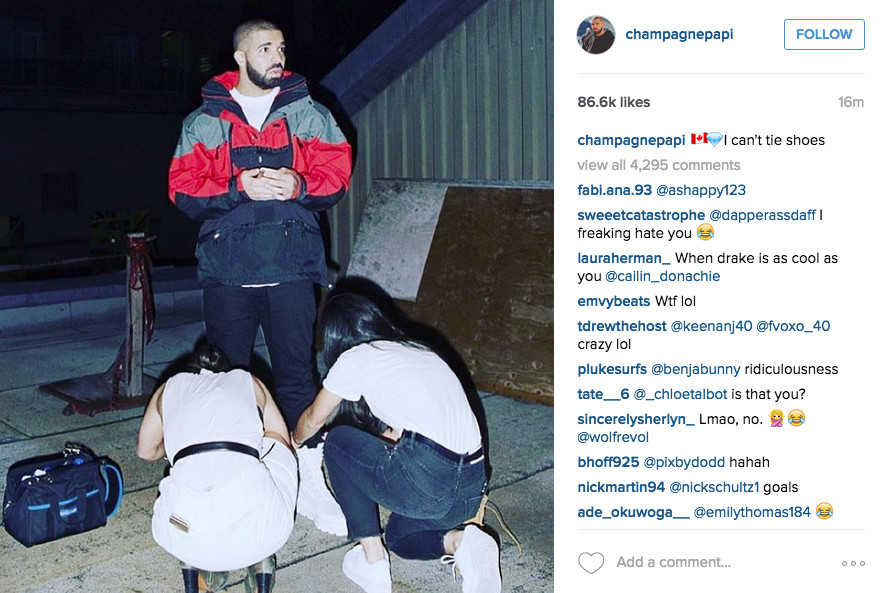 by Brendan Dunne
Drake can't tie his own shoes. At least, that's what the Canadian rapper and Jordan Brand endorser said this weekend with the bizarre Instagram post shown above.
The photo, which features two assistants doing the thankless job of lacing up the boots of Canada's foremost child actor turned platinum rapper and the caption "I can't tie shoes," was mysteriously deleted within an hour of being posted.
It's unclear exactly why Drizzy took the photo down – perhaps he didn't want to draw criticism from Meek Mill fans about having his sneakers ghost-tied, or perhaps his Jordan Brand rep didn't want the world to know that the man helping MJ sell sneakers doesn't know how to tie them.
On the plus side, Drake won't have to worry about laces too often if he sticks to the strap system that appears on his "OVO" Air Jordan 8s. Mazel tov.