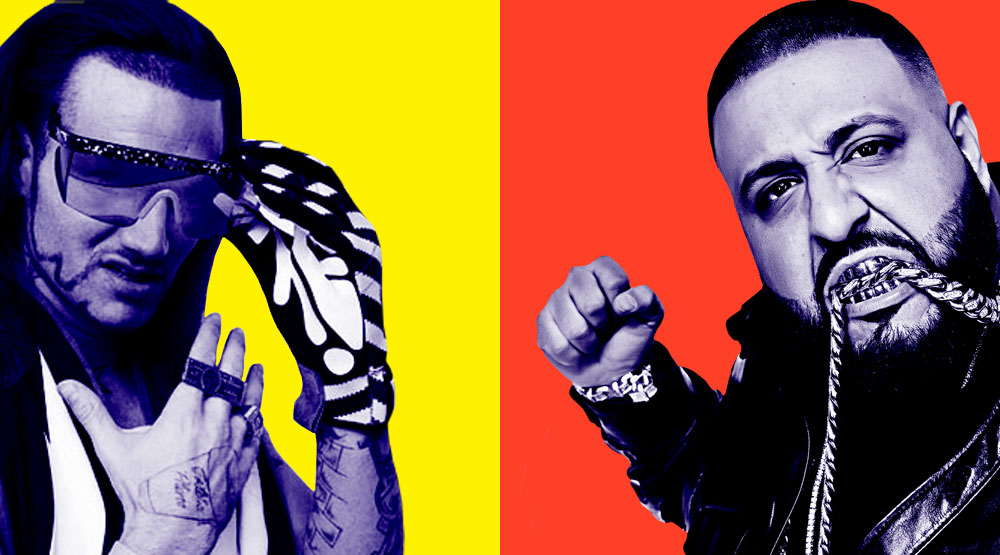 DJ Khaled's closet has the sneaker world talking, but that's not the only thing we've taken note of. He also has a rather unconventional method of nicknaming shoes.
He's not the only known person to put their own twist on sneaker nicknames, though. The Neon Icon, aka Riff Raff, also likes to provide alternatives to the standard monikers.
While the both may give sneakers their own nicknames, they've adopted very different styles. Riff Raff often takes an approach where he gives nostalgic descriptions, where Khaled names his based on the feelings they evoke. But who's the best? Check out these samples below to help decide.
Nike Air Force 180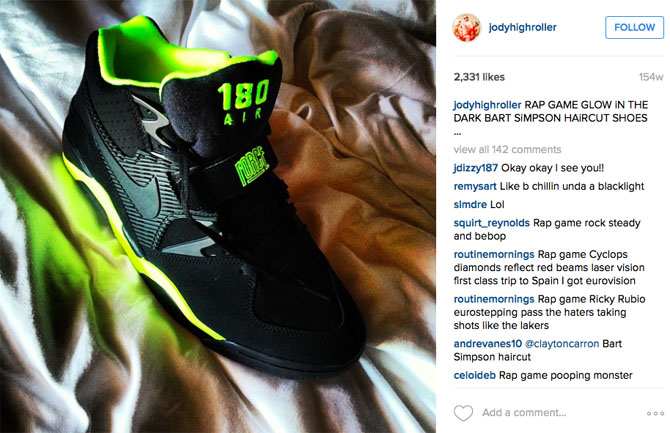 Actual Nickname: N/A
Riff Raff Nickname: Glow In The Dark Bart Simpson Haircut
---
Nike LeBron 10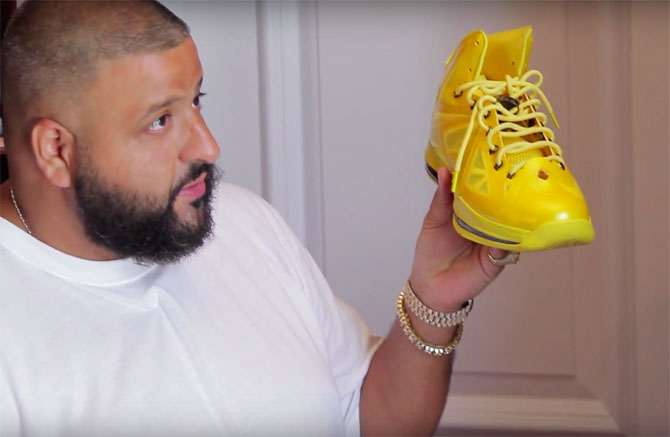 Actual Nickname: Must Be The Honey
DJ Khaled Nickname: All Eyez On Me (Tupac Voice)
---
PUMA Disc Blaze Light Tech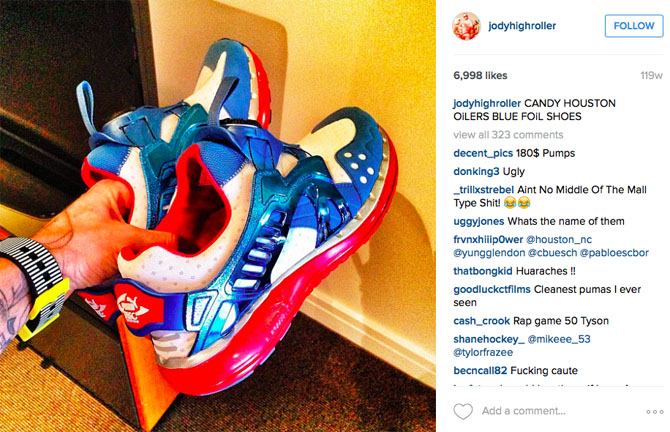 Actual Nickname: N/A
Riff Raff Nickname: Candy Houston Oilers Blue Foil
---
Air Jordan 1 X Fragment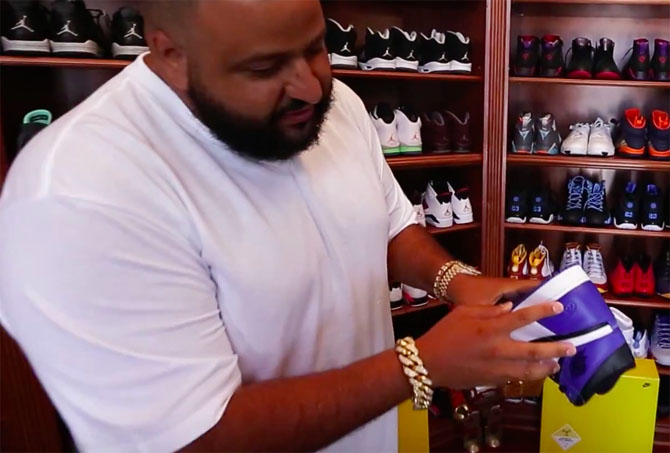 Actual Nickname: Fragment 1s
DJ Khaled Nickname: Give Thanks For The [Fragment] Stamp
---
Air Jordan 13 Retro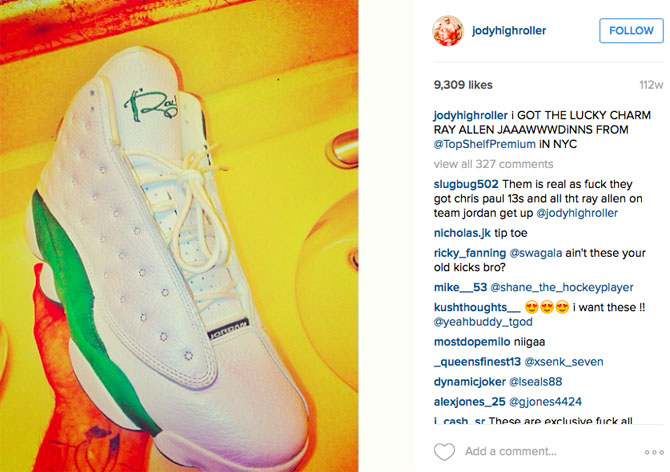 Actual Nickname: Ray Allen 13s
Riff Raff Nickname: Lucky Charm Ray Allen
---
Air Jordan 3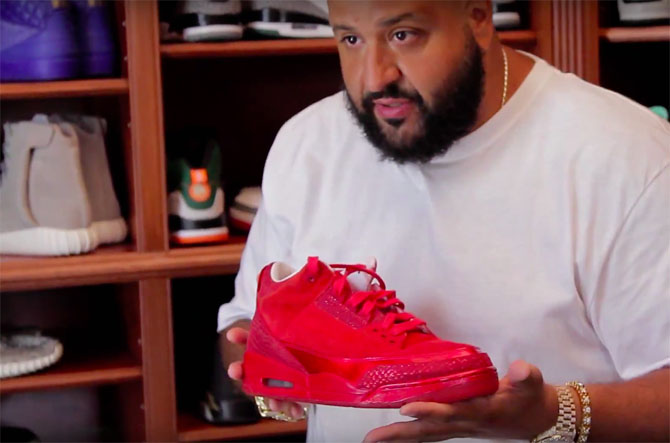 Actual Nickname: Legends of Summer 3
DJ Khaled Nickname: You Wish You Had These
---
Air Jordan 7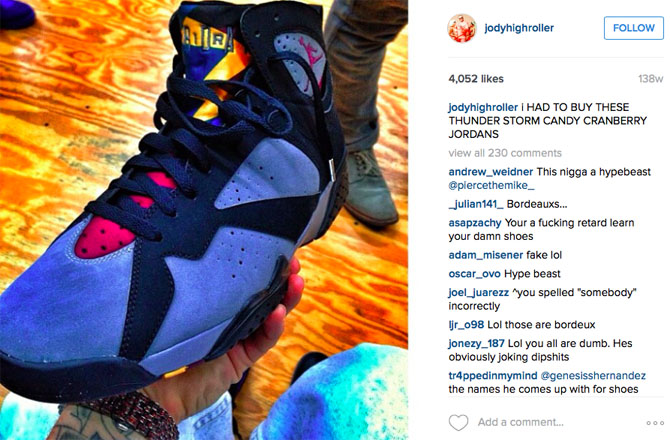 Actual Nickname: Bordeauxs
Riff Raff Nickname: Thunder Storm Candy Cranberry
---
Air Jordan 1 Pinnacle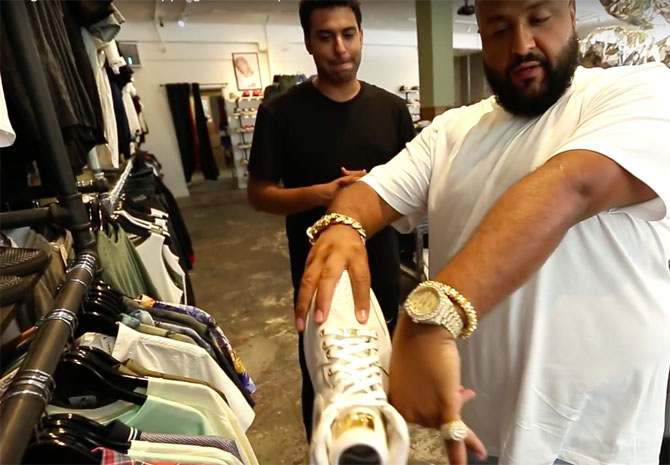 Actual Nickname: White Pinnacle 1s
DJ Khaled Nickname: Perhaps Some Dinner Anyone?
---
Air Jordan 10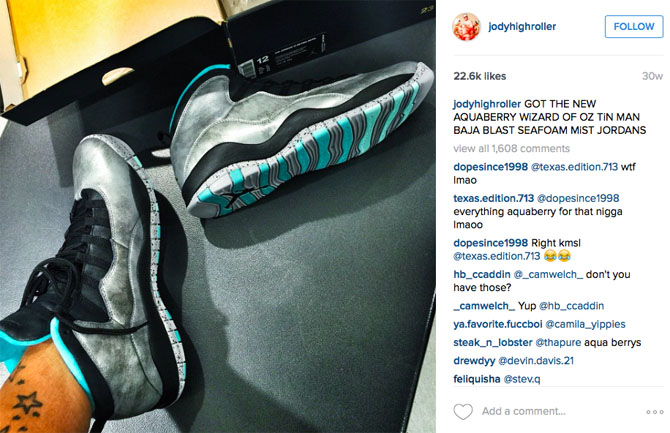 Actual Nickname: Lady Liberty 10
Riff Raff Nickname: Aquaberry Wizard of Oz Tin Man Baja Blast Seafoam Mist
---
adidas Yeezy 350 Boost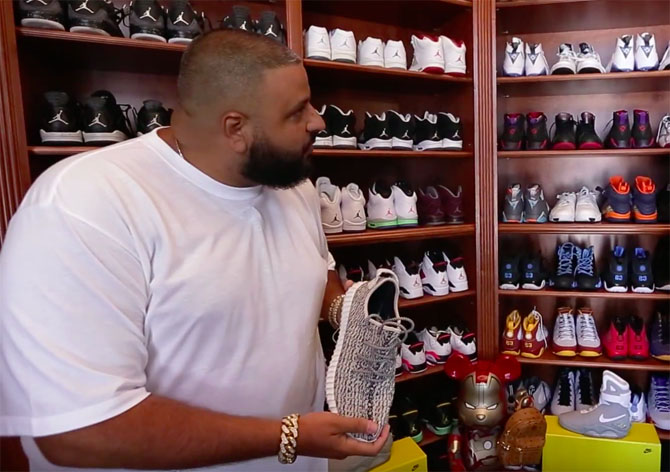 Actual Nickname: N/A
DJ Khaled Nickname: Treadmill