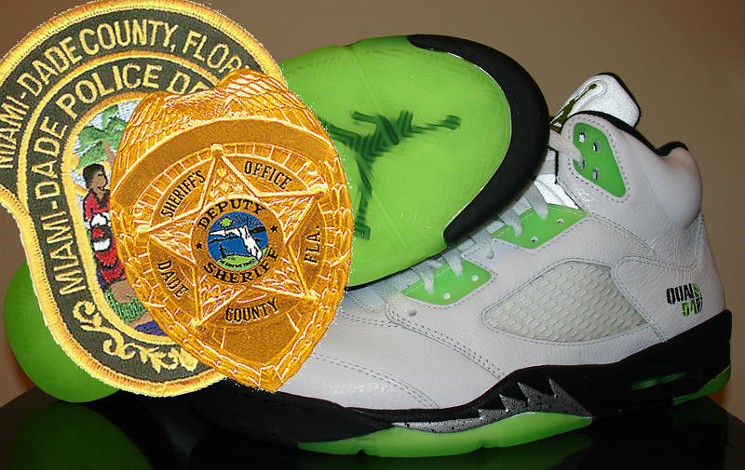 by Rajah Allarey
Most of us are familiar with the old saying "hell hath no fury like a woman scorned." Well, in a story out of Miami, a female police officer took her vendetta too far.
In 2013, Police Officer Saintamens Edwards, an eight year veteran of the force, abused her power in an attempt to frame her husband by claiming he was selling counterfeit Air Jordans. Edwards plot involved contacting the sneaker store where her husband was employed and speaking to the store's owner, Jose Raij. Under the name of Officer Diann Mich, Edwards told Raji that her husband was under investigation for crimes related to the store and proceeded to forward him two bogus reports with one stating that her husband had sold a customer a pair of $500 fake Jordans.
Edwards asked Raij to keep a lid on the inquiry. But Raij reached out to his son, who happened to be a New York lawyer, who then contacted the Intracoastal station wherein it was revealed that no such records had existed. An Interntal Affairs detective noted that at the time the emails were sent, Edwards - who was off-duty at the time, had come into the office in workout clothes which her colleagues thought was a bit strange. Copies of the fake police reports were later found and Edwards plan was ultimately foiled.
We're not quite sure what Edwards' ex did to her, but he must've did her wrong to go the lengths she went through for revenge. For the full story, visit the Miami New Times here.