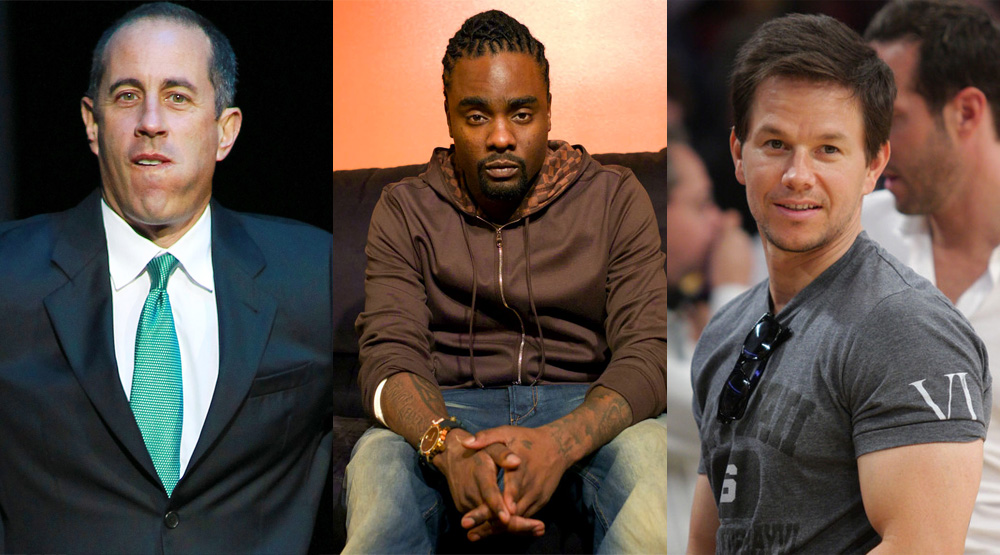 Each week, we recap which sneakers the biggest names in sports, music and entertainment have been wearing in Celebrity #SoleWatch. And while some don't see a point in paying attention to what celebrities wear, sneaker spotting is one of the great pastimes of the hobby. It's not about celebrity worship, but rather seeing our trends catching on in mainstream circles.
Celebrity sneakerheads have been part of the discussion for more than 30 years. Guys like Run DMC, Spike Lee and the Fresh Prince led the charge in the '80s and '90s, but with the rise of social media, we're aware of more now than ever. To give you an idea of who you should be looking out for, we've put together a list of the most legit celebrity sneakerheads...right now. That distinction is important to note, because some obvious names like Will Smith are missing, but only because he doesn't have too many recent sneaker moments. And Kanye West was also left out of the mix, because he's evolved beyond being labeled a celebrity sneakerhead, and is now designing the sneakers celebrities are wearing. Read on to see who did make the cut.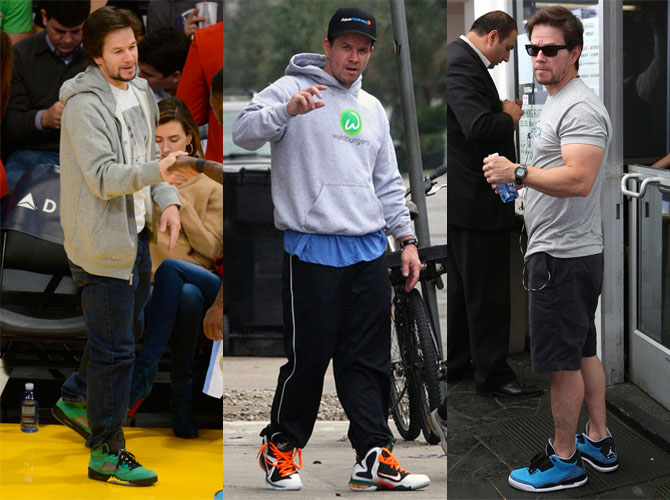 Strength: Air Jordans
The former Marky Mark is a good friend of Michael Jordan's, which explains his seemingly endless supply of fresh Js. When spotted having lunch with His Airness last summer, Wahlberg said he picked up the tab because of all the free Air Jordans he's been sent over the years.
---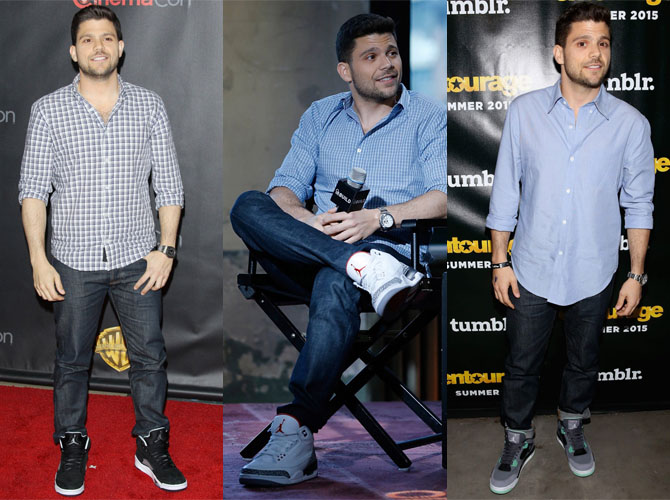 Strength: Brought Sneakerhead Culture to Television
Speaking of Wahlberg, his show Entourage played a big role in making sneaker culture mainstream. Jerry Ferrara, who starred as Turtle, was the series' resident sneakerhead. Few episodes are more memorable than What About Bob?, in which Turtle tracks down fictional artist Fukijama for limited edition Nikes. But it wasn't just for show — the storyline was written based on Ferrara's real life interest and he's still wearing kicks everywhere he goes.
---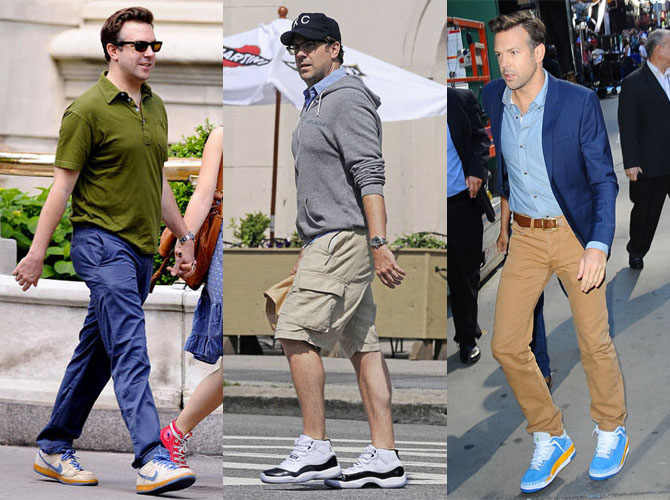 Strength: Good Taste
The Saturday Night Live legend is responsible for many laughs on the small and big screen, but his sneaker game is no joke. He's not exactly the type to show off his latest pickups on social media, but his sneaker acumen has never been in doubt. His quality lineup of shoes complement a clean fashion sense.
---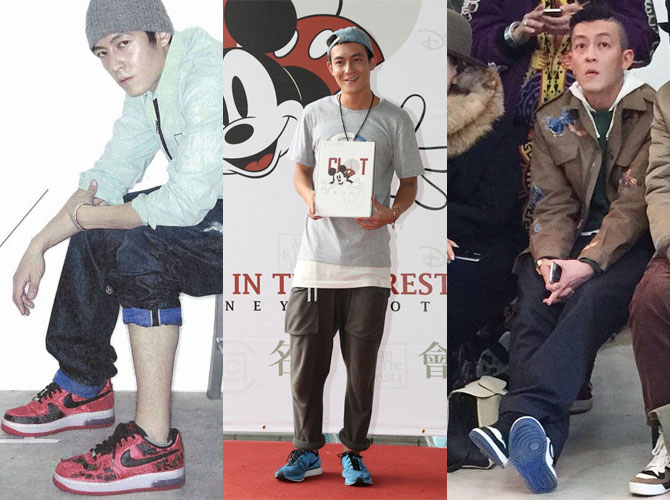 Strength: A Little Bit of Everything
Before founding CLOT and linking up with heavyweights like Nike, Edison Chen did everything imaginable. Movies, television, music, business, fashion — he had a hand in it all, making him one of the biggest stars in China. And through everything, he's maintained his love for sneakers, evident by his ridiculous closet full.
---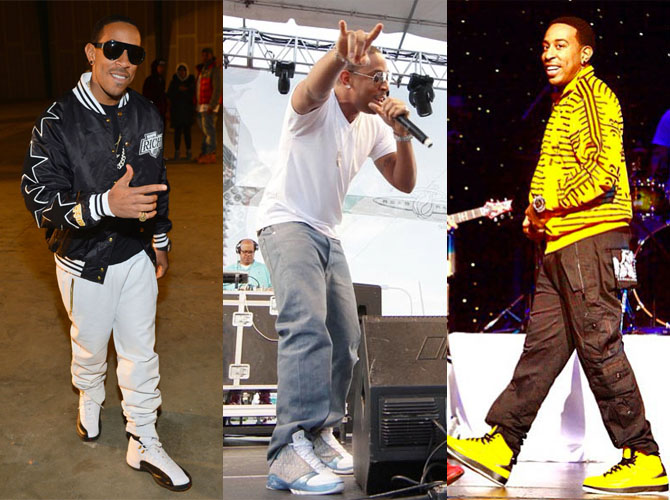 Strength: Friends In High Places
In an April interview, Ludacris confirmed that he's on a list that most sneakerheads can only dream of being on — the Air Jordan seeding list. There seems to be a trend with rappers-turned actors ending up with free Jordans.
---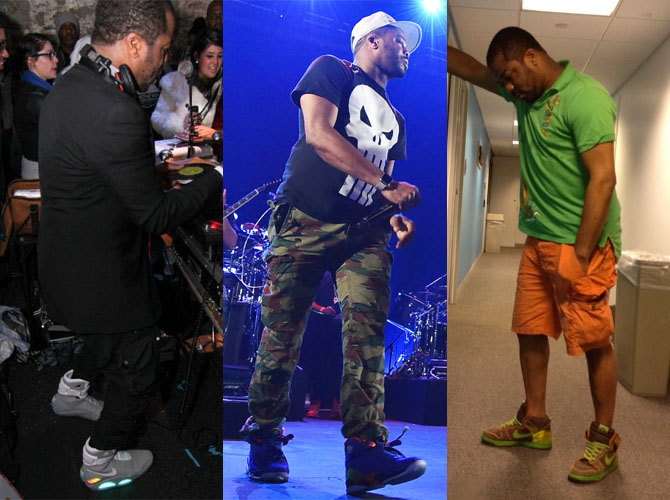 Strength: In Touch
When he isn't locking down Polo gear, Just Blaze is getting his hands on some of the best sneakers of the game. His trashed Yeezys broke a few hearts, but his "Snow Beach" collaboration with Packer Shoes and Saucony earned him a pass for a while.
---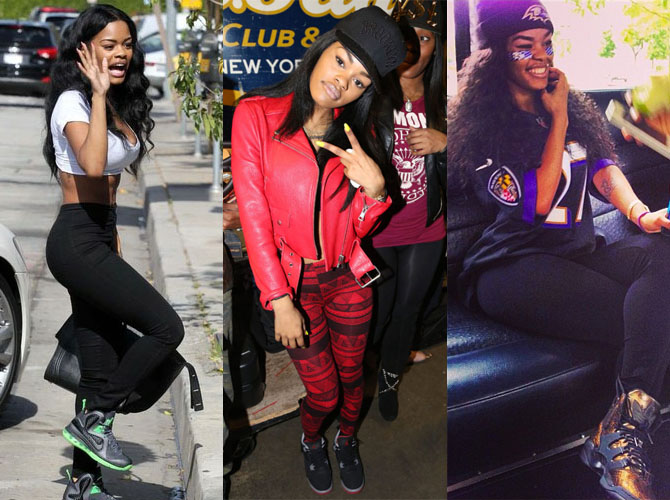 Strength: Nostalgia
The soon-to-be mother is currently touring a '90s-themed mixtape, which almost tells you everything you need to know about her. She's a throwback — and her rotation reflects that notion. She even worked with adidas to drop her very own sneaker, the Harlem GLC.
---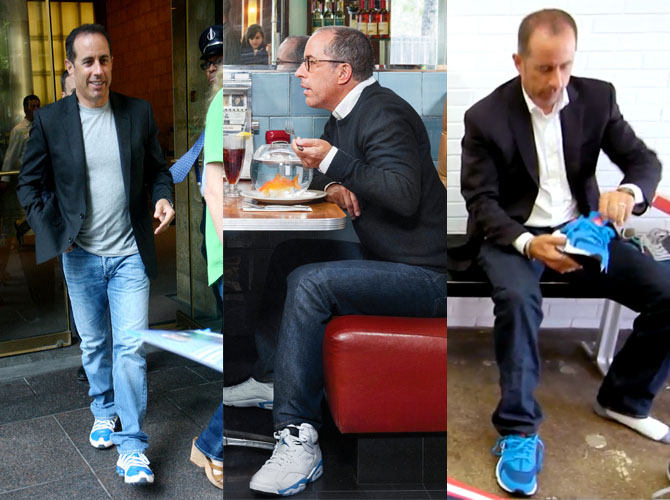 Strength: The Element of Surprise
While someone like Will Smith doesn't have many great recent sneaker moments, Seinfeld is still holding it down. When talking to Complex last November, Seinfeld revealed the origin of his sneaker obsession — white sneakers worn by NFL legends Billy "White Shoes" Johnson and Joe Namath.
---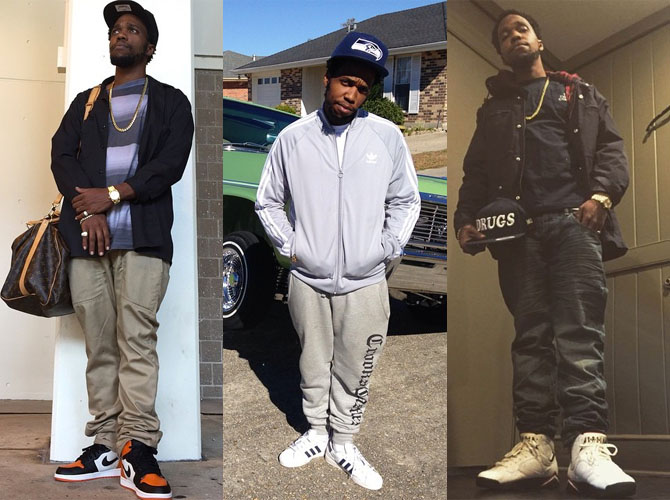 Strength: Individuality
There's no hypebeast in Spitta's game. More often than not, you'll see him laced up in white-on-white Air Force 1s or a pair of Shell Toes, but he still has heat stashed away for those moments when he wants to make a statement.
---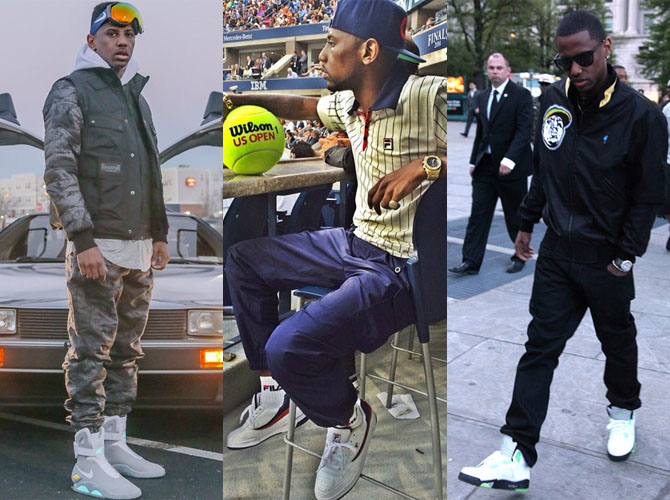 Strength: Variety
Fab has had issues with fake kicks in the past, and that was taken into consideration when putting this list together. But his positive moments outweigh his questionable ones, and when he's rocking fakes, he wears really good sneakers. It's refreshing to see a celeb just as happy to step in a pair of FILAs as he is Nikes.
---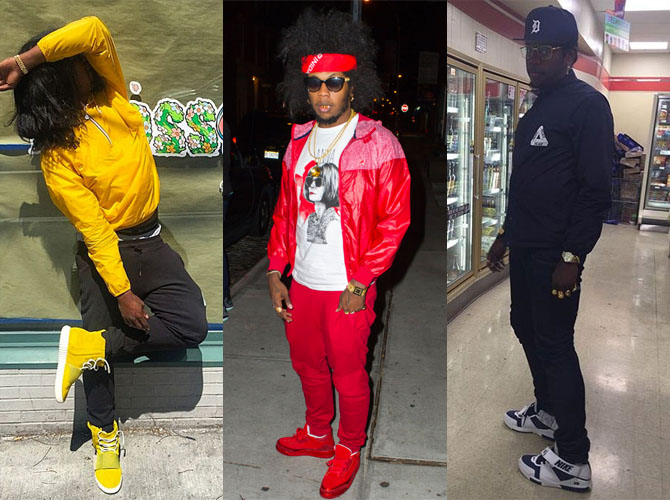 Strength: Staying Involved
Trinidad is the kind of celebrity sneakerhead that has his own stories of camping out for shoes, missing out on big releases and hustling to track down his grails. We all know he has a strong collection, but he's also used his platform to launch an online sneaker web series and sneaker drives for the less fortunate.
---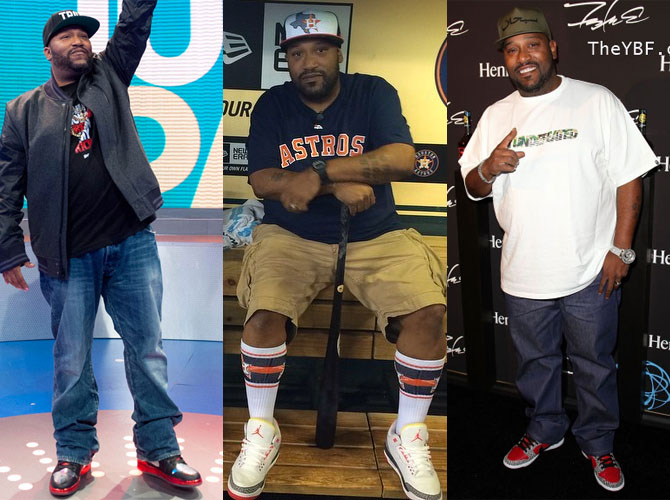 Strength: Wisdom
Just because this is a current list doesn't mean that it lacks OG credibility. Bun B has more than earned his stripes in hip hop and sneaker collecting — and he's highly respected in both. In 2013, he was given the opportunity to add a touch of Houston to the Jordan CP3.VI.
---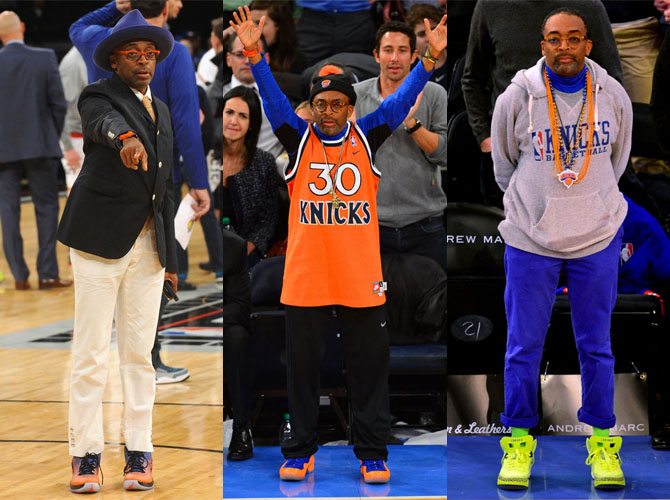 Strength: The Mars Factor
Not only is Spike a sneakerhead, he's part of the reason the culture even exists. From focusing on sneakers in his classic films, to his role as Mars Blackmon, to having his very own Jordan shoe, Spike's role in the game is one of the most important.
---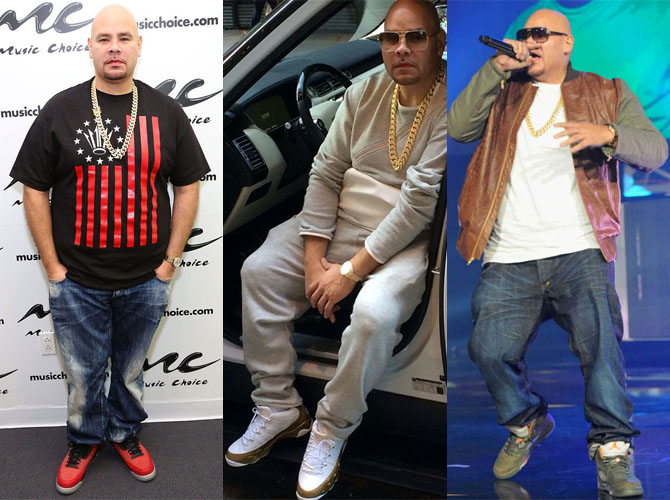 Strength: Trail Blazer
This is a man who once licked the sole of 10+ year old sneakers on national TV. Fat Joe wears his sneakerhead badge proudly and his collection may be second to none. His Terror Squad label has even been blessed with exclusive Nikes and Jordans.
---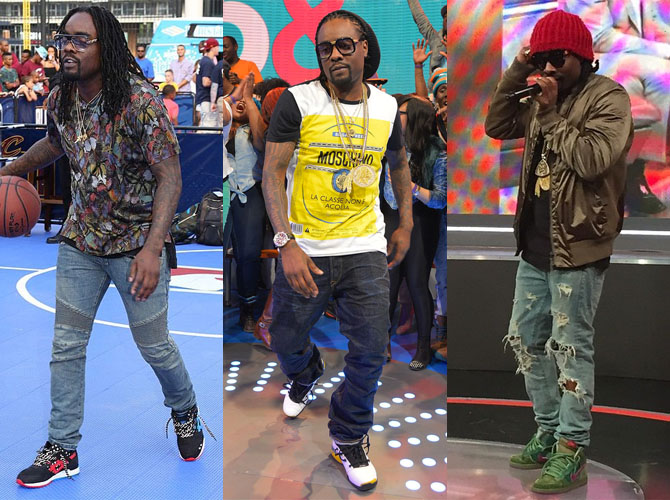 Strength: Authenticty
Wale is the standard to which today's celebrity sneakerheads are measured by. He took interest in sneakers before it was the cool thing to do, he's knowledgeable, has his own collaborations, makes countless shoe references in his music, and even shows up at random campouts to chat with fellow collectors. For years, he was the go-to for Foamposite debuts, which factored into the model's current level of popularity.