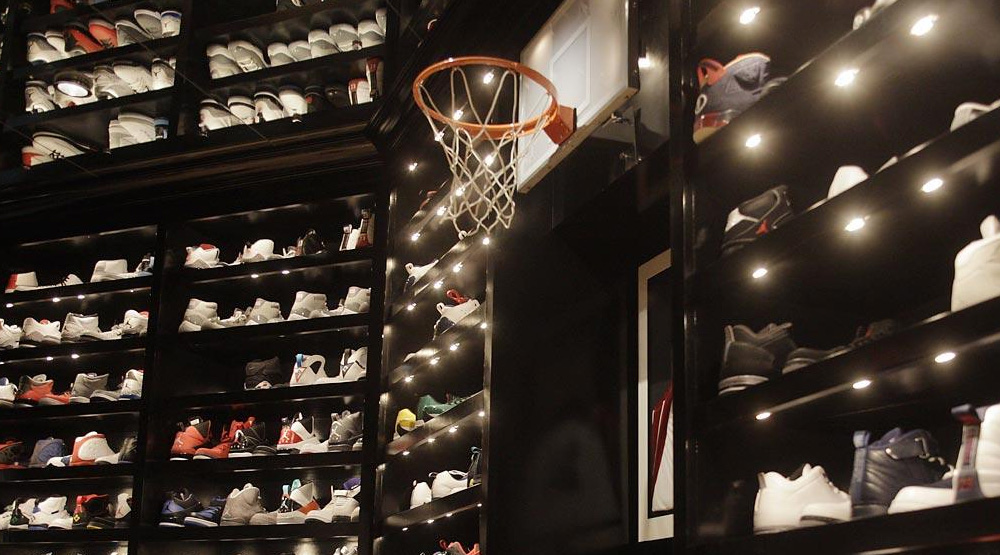 by Brandon Richard
For some collectors, closets themselves are just as important as the sneakers stored in them. The spaces not only need to be large enough to house hundreds of pairs, but should also make locating the one you're looking for easy.
This line of thinking extends to celebrities, who factor their sneaker collections into lavish living arrangements. In fact, new San Antonio Spurs forward LaMarcus Aldridge says he's building a separate house for his sneakers alone. While we wait for the official unveiling, here's a rundown of the best celebrity sneaker closets (so far).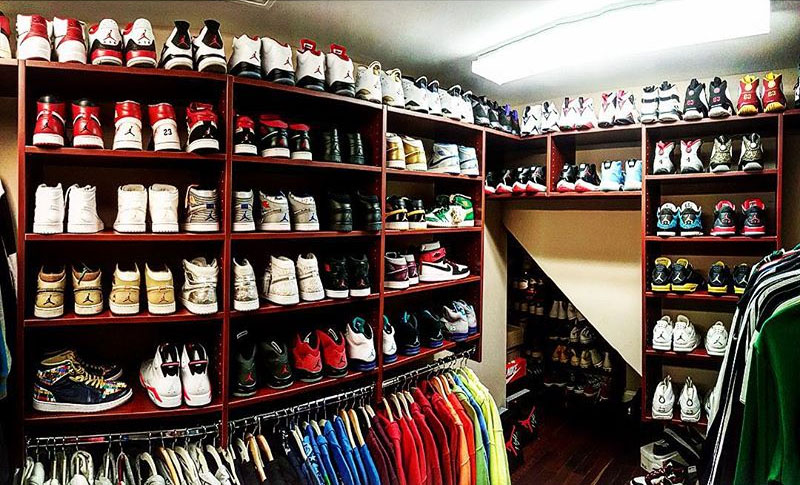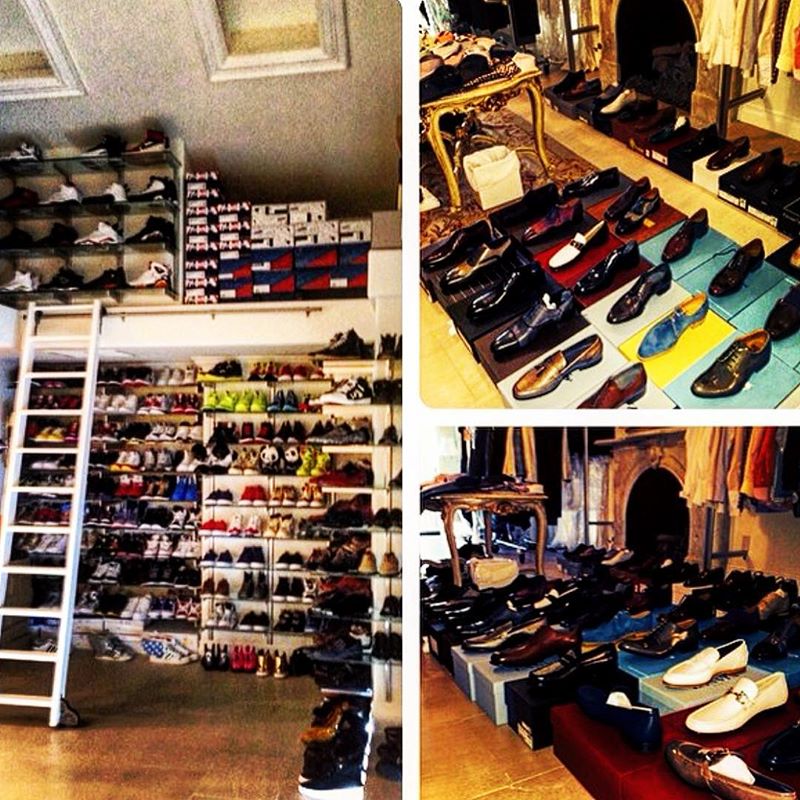 One of the hardest working men in show business deserves the perks. And of course, Nick Cannon is hilarious.
---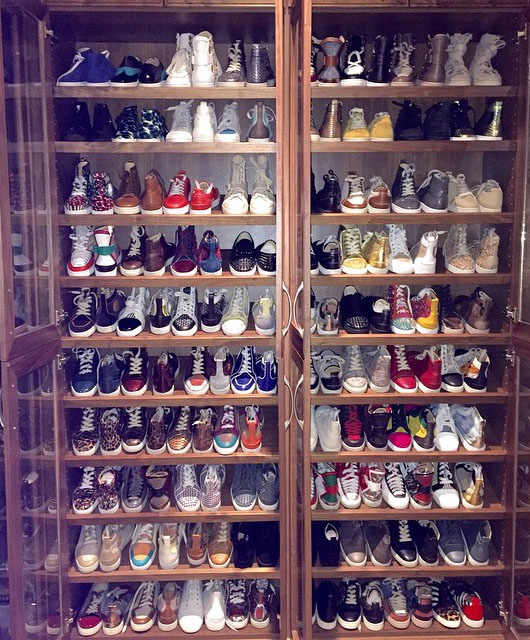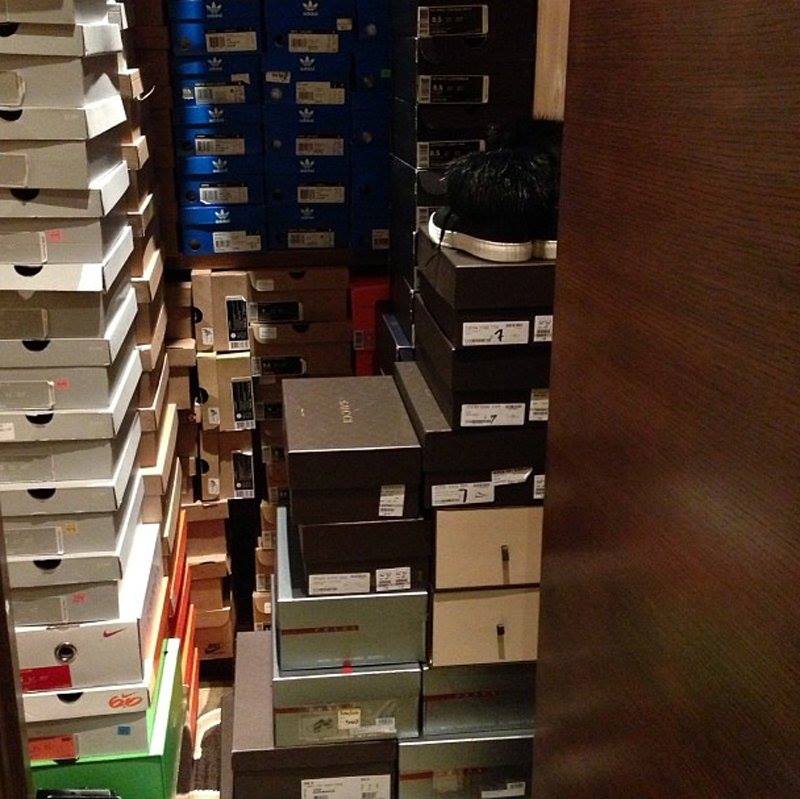 Now 49-0, Mayweather says he's retiring from boxing, but probably isn't done buying insanely expensive high fashion sneakers.
---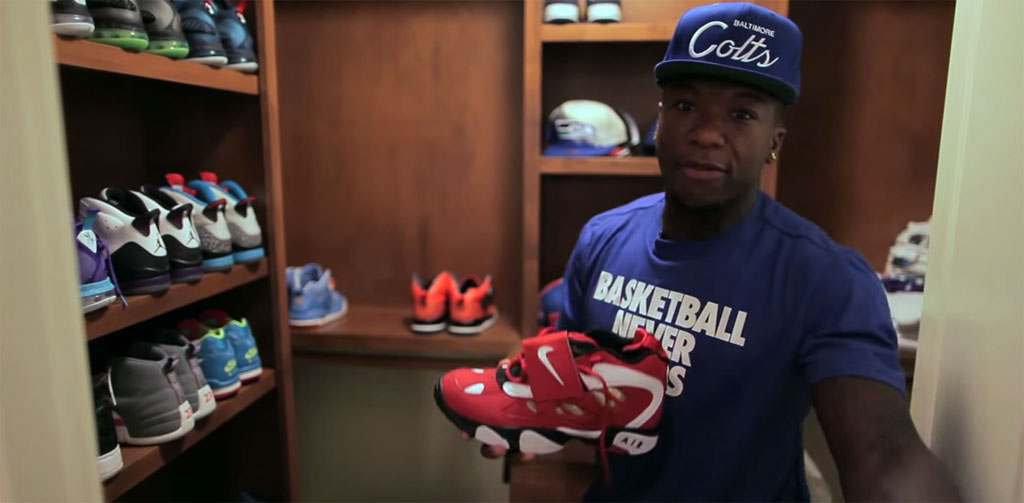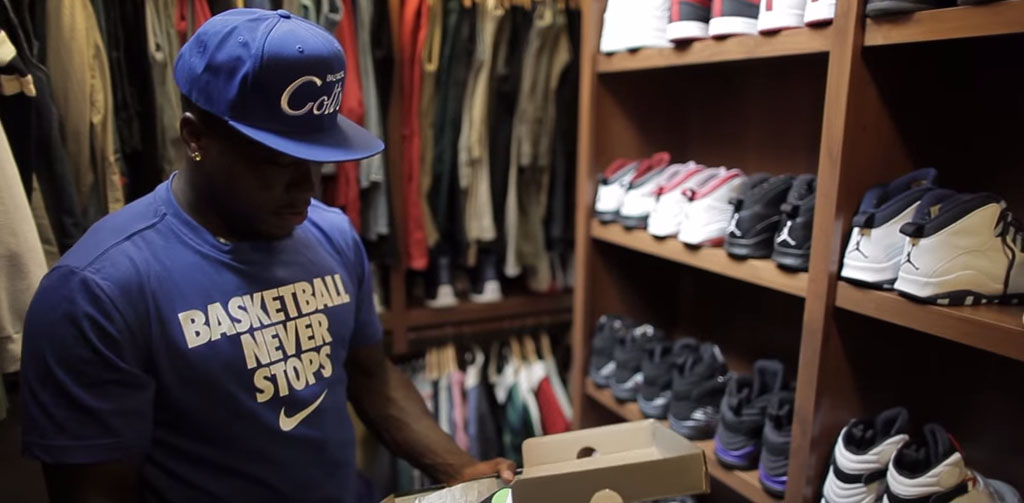 Nate keeps a ton of his sneakers in his locker, so that probably explains the empty slots that were captured when this was shot.
---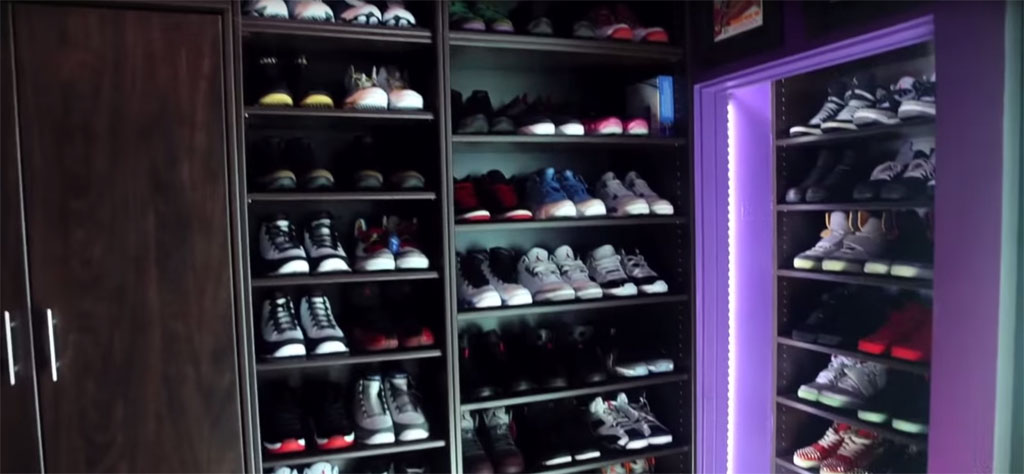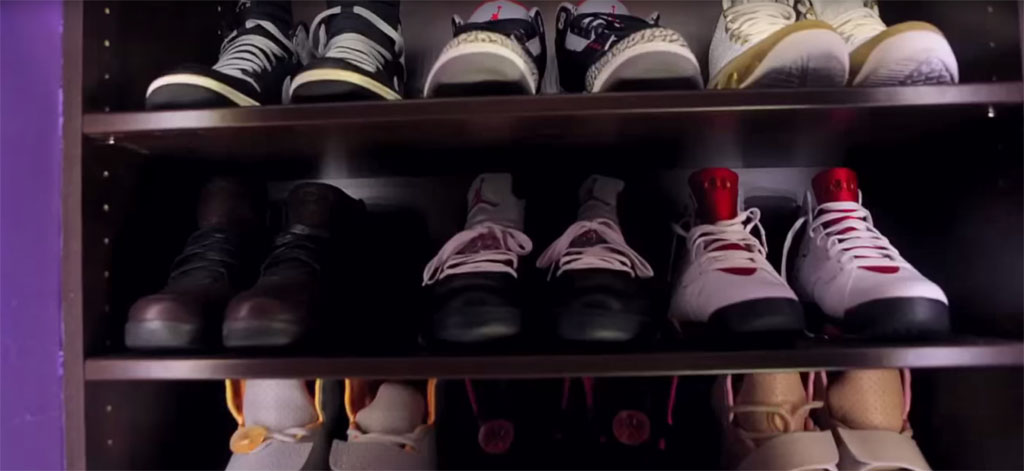 Lance is one of the most underrated celebrity sneakerheads, so it's not surprising that his closet rates highly.
---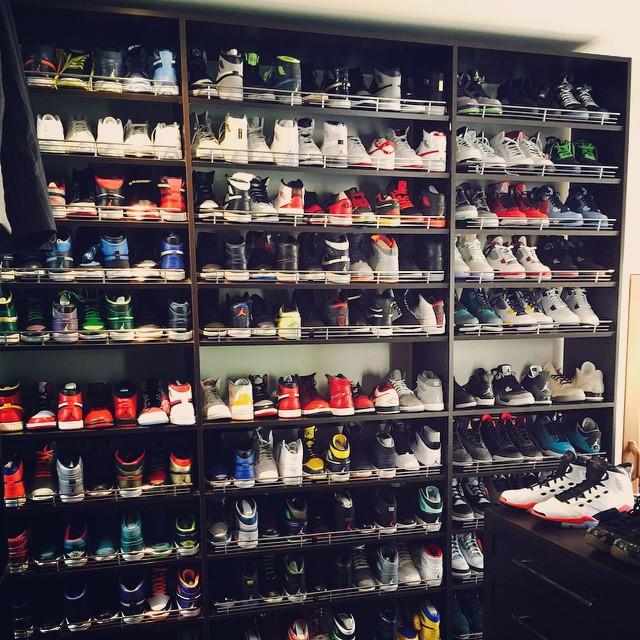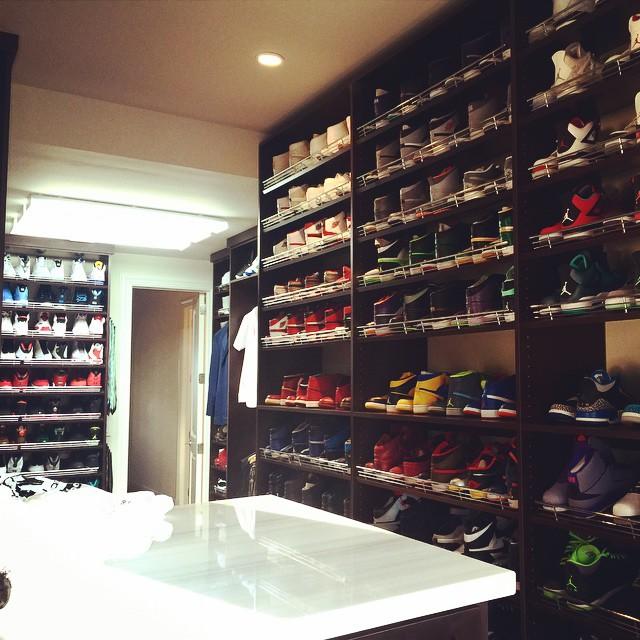 Ray hasn't worn anything but Air Jordans since 1998 and it shows.
---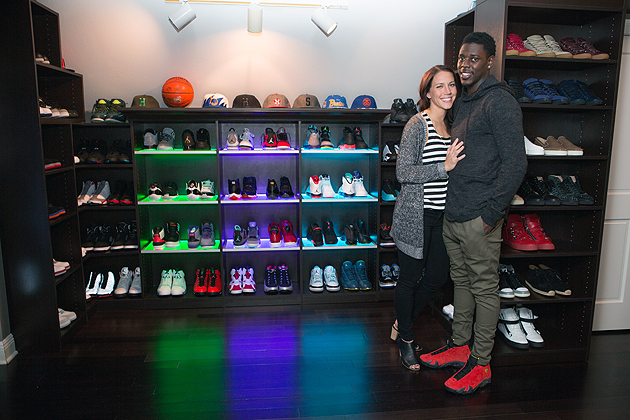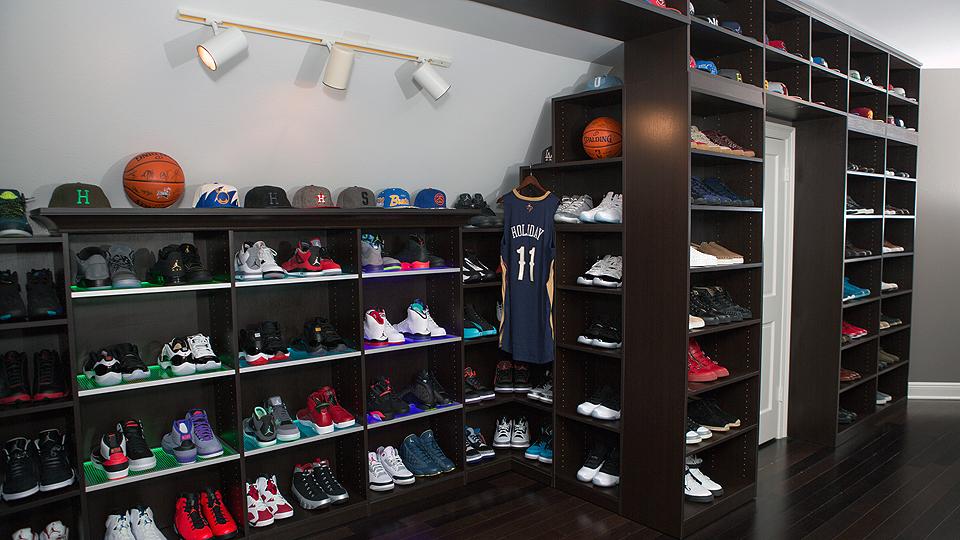 Jrue probably did this photoshoot to make up for all of the times he couldn't show off his collection when he was with adidas.
---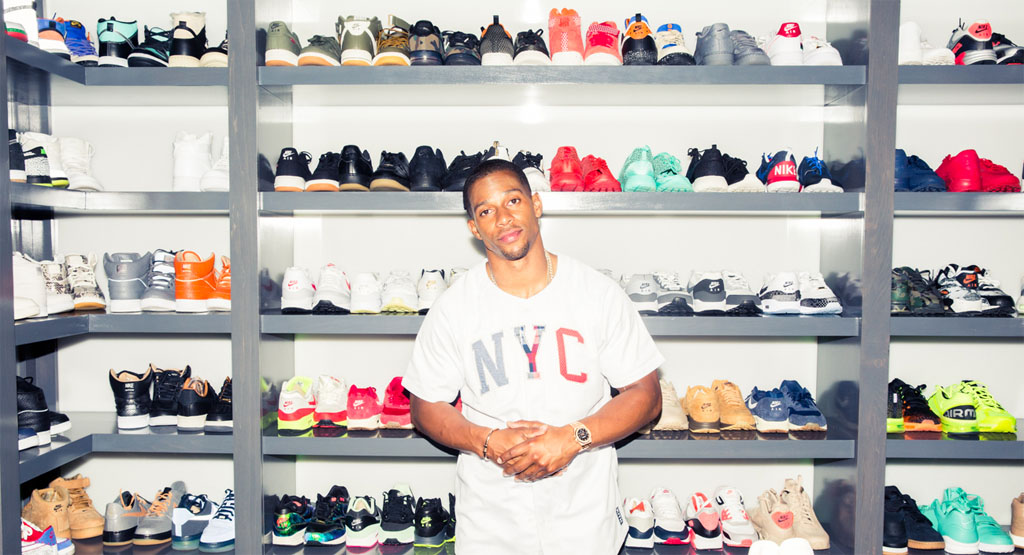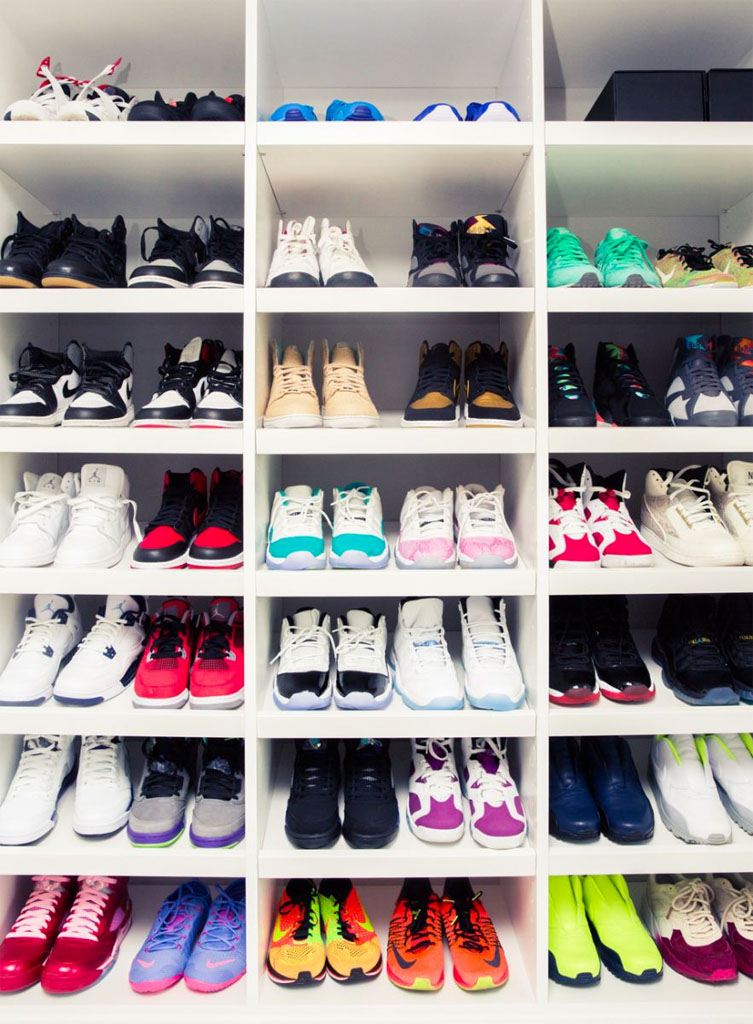 Throw in a cereal bar and it could be a mini-KITH.
---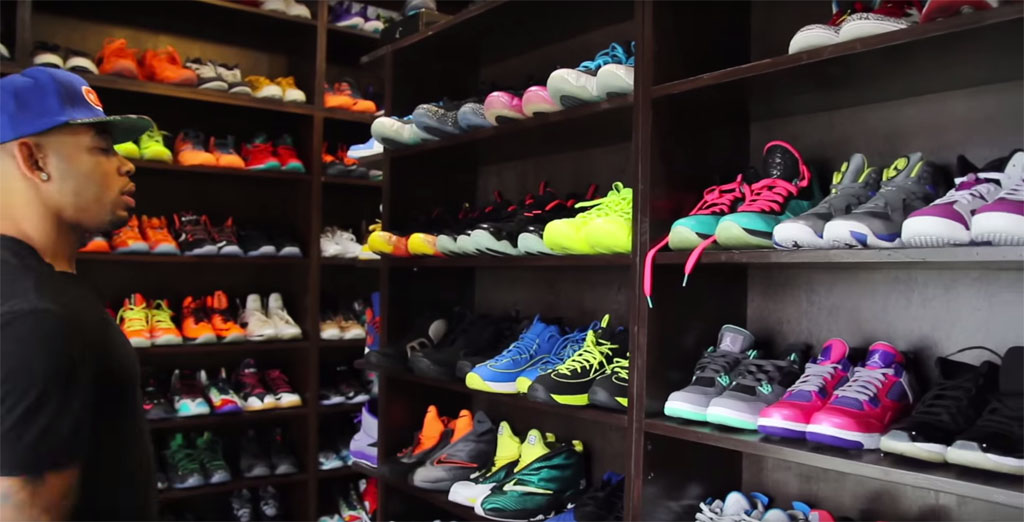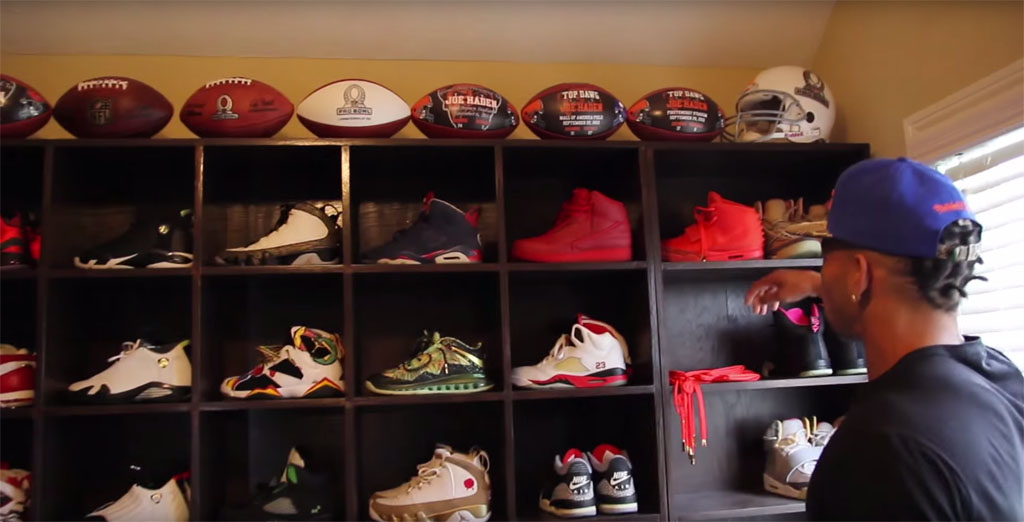 After signing his new Jordan Brand deal, Joe will probably have to build a few more shelves.
---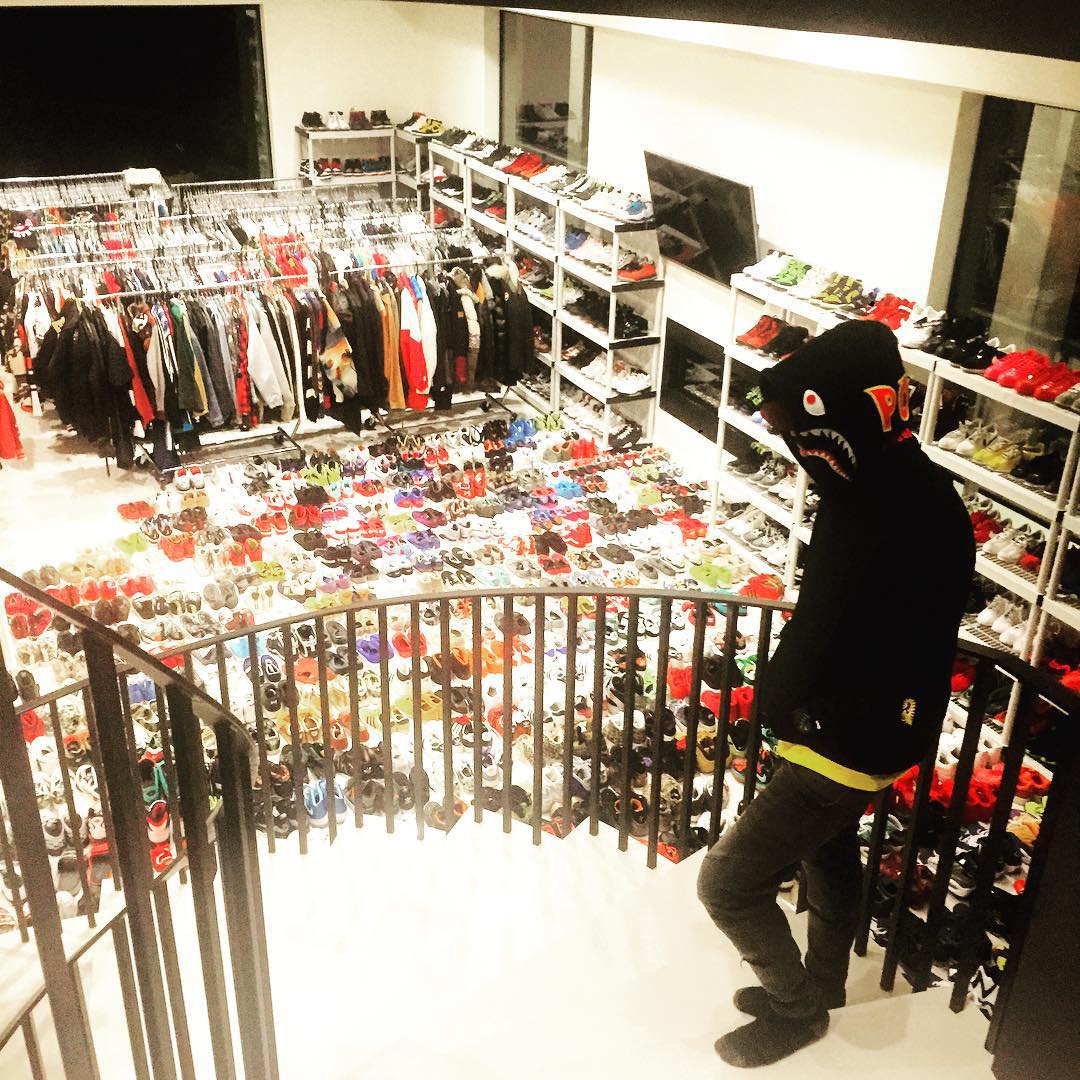 Organized chaos is the only way to describe Breezy's sneaker room.
---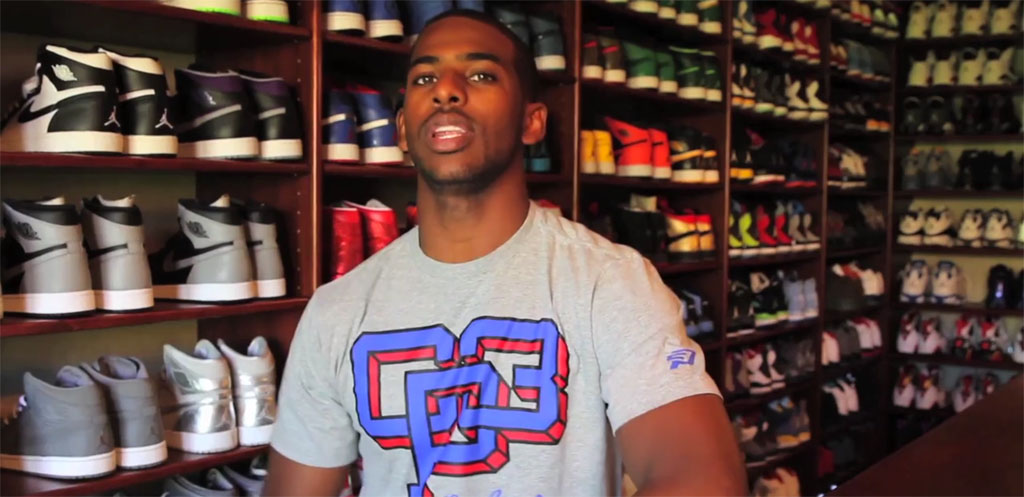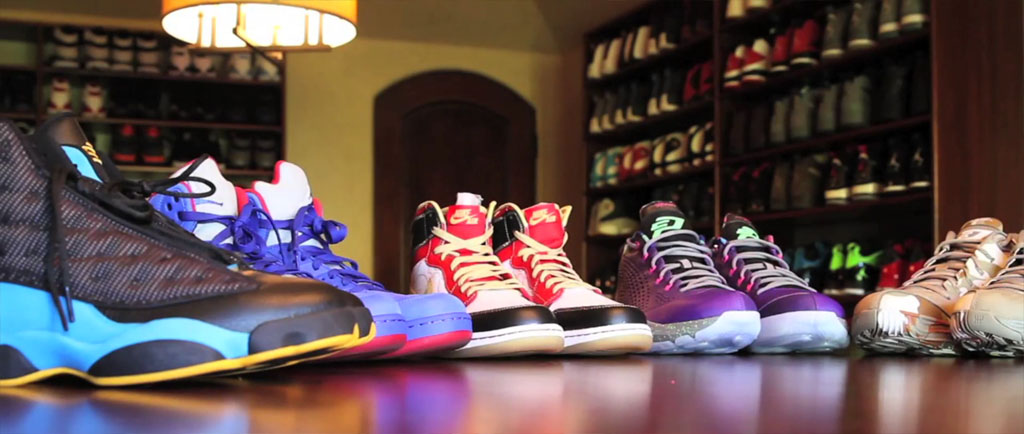 Chris Paul calls this room the Air Jordan Vault, and that's probably because his stash of Air Jordan 1s is bigger than your entire collection.
---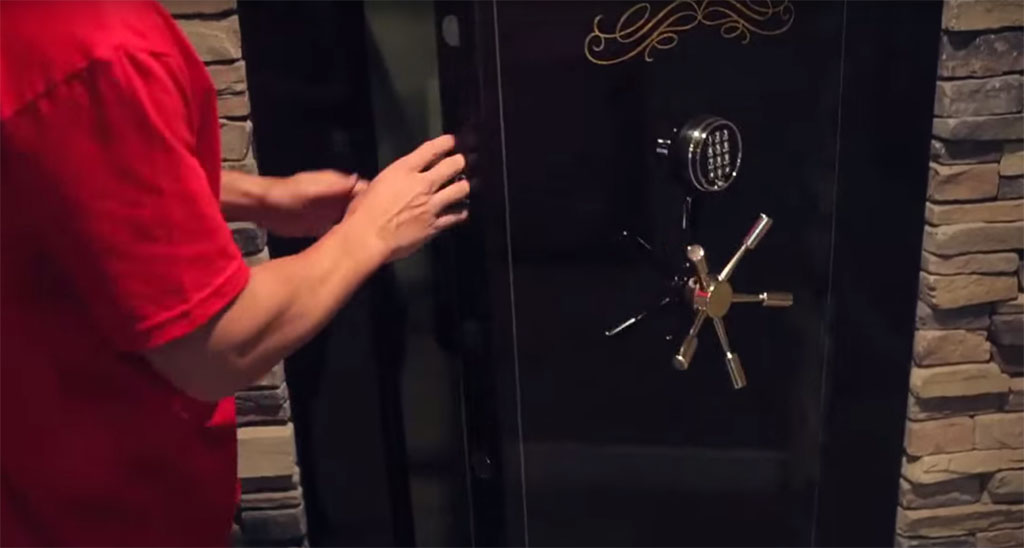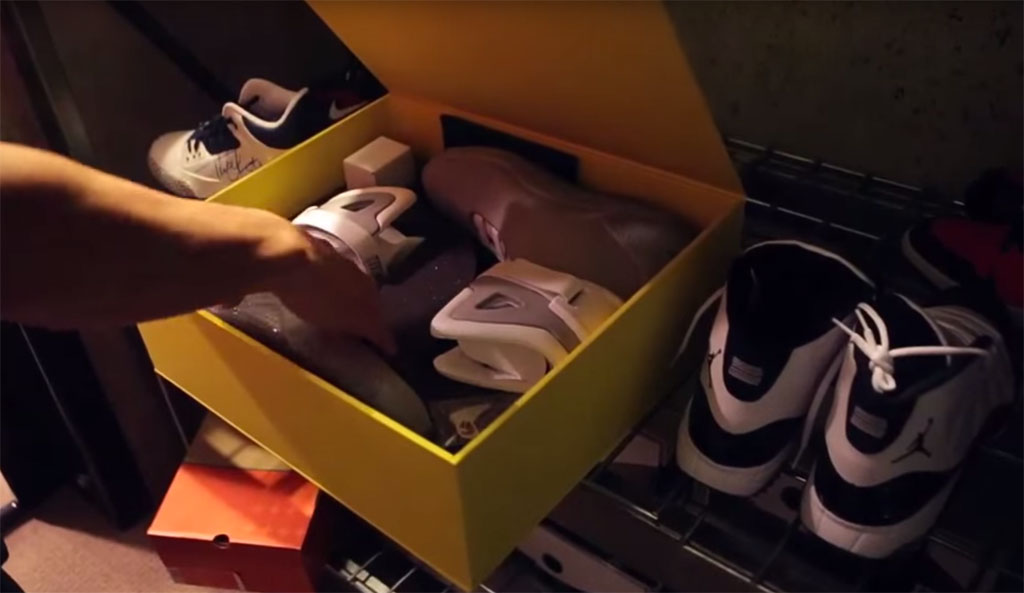 If there's anything better than a sneaker closet, it's an actual sneaker vault.
---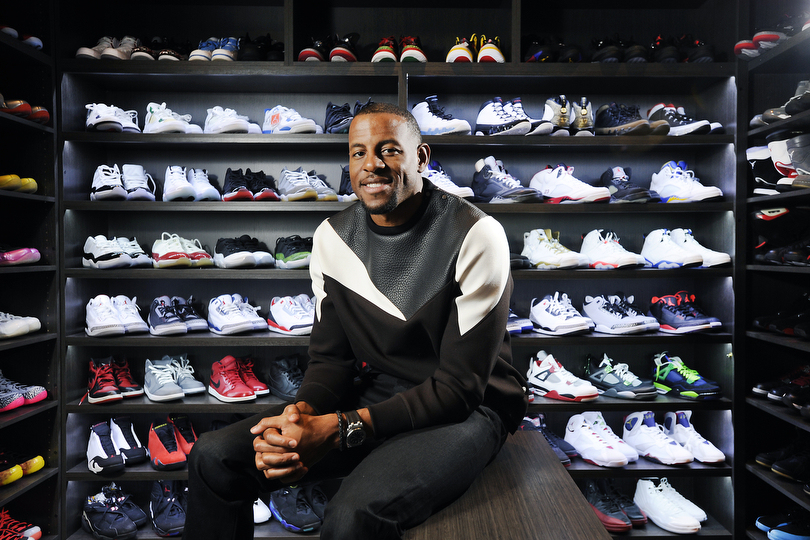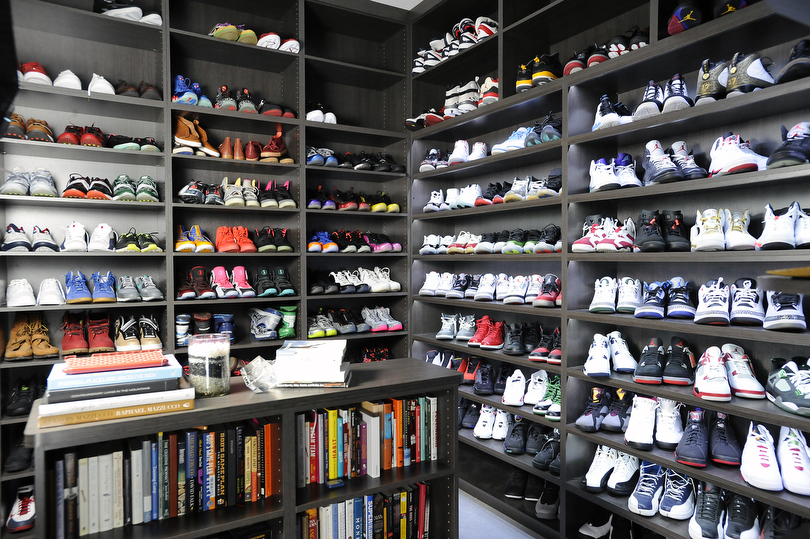 The reigning Finals MVP's double walk-in closet could pass as a boutique.
---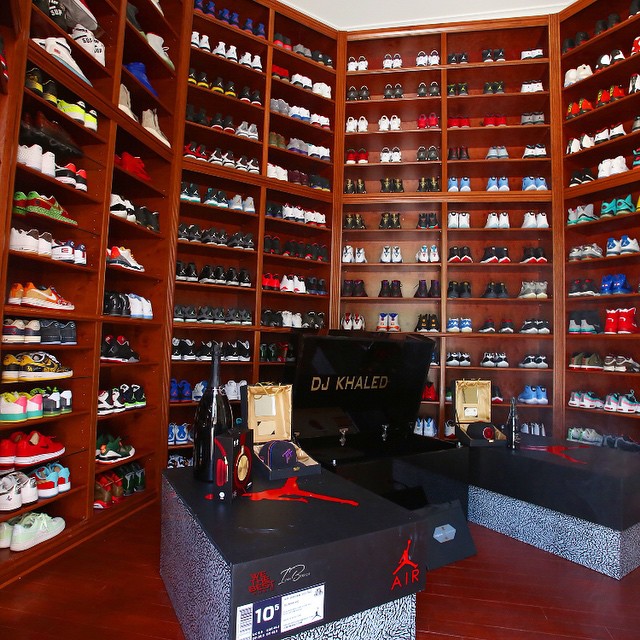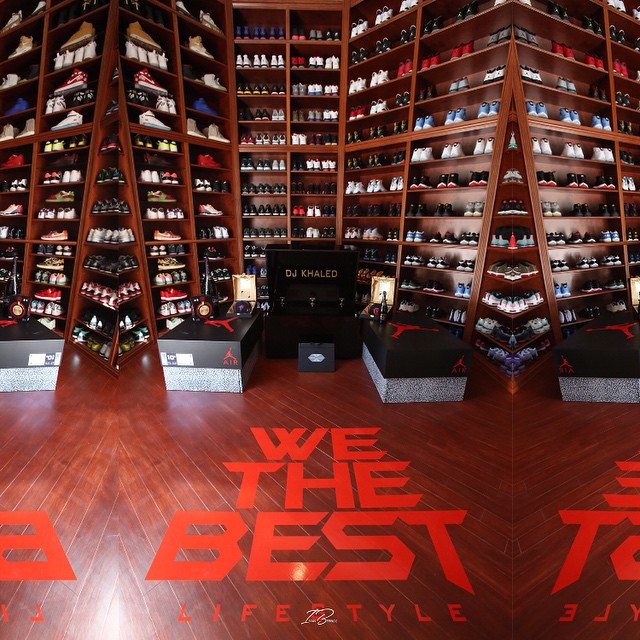 Khaled loves his new sneaker room so much that he announced it mid-renovation.
---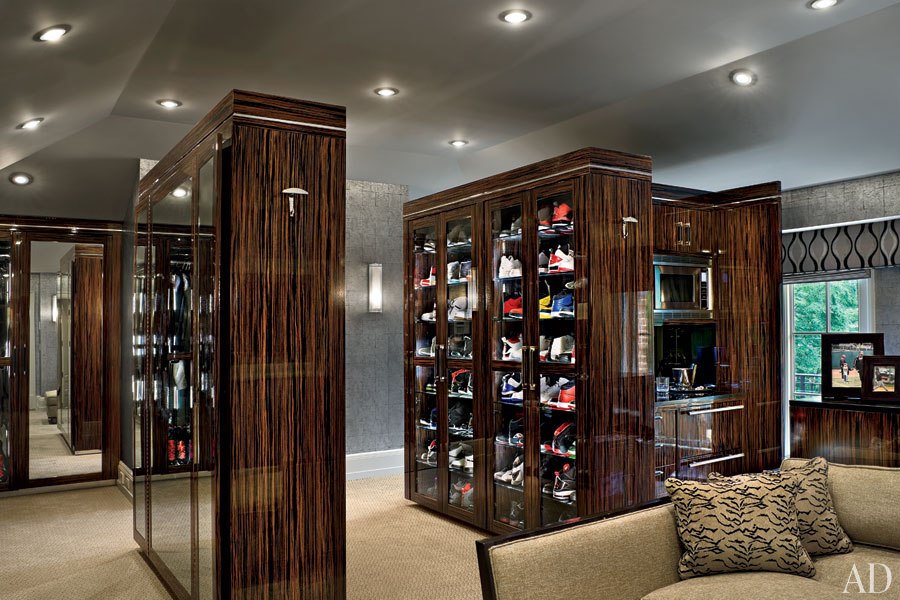 Captured in a 60 Minutes Sports preview earlier this year, Sabathia's "closet" is highlighted by humidors for sneaker storage.
---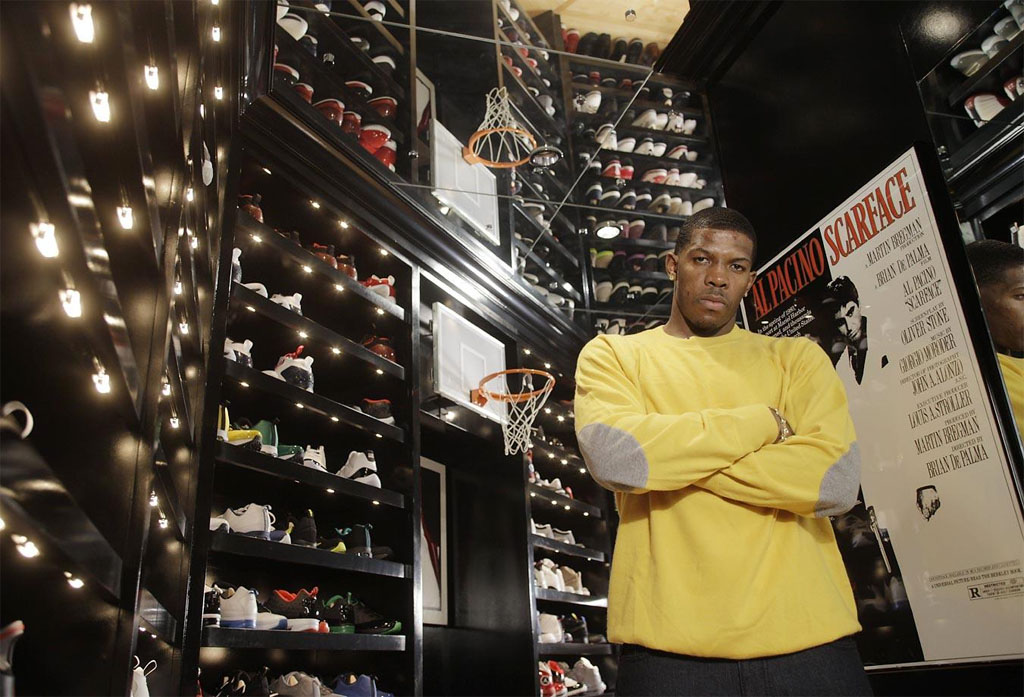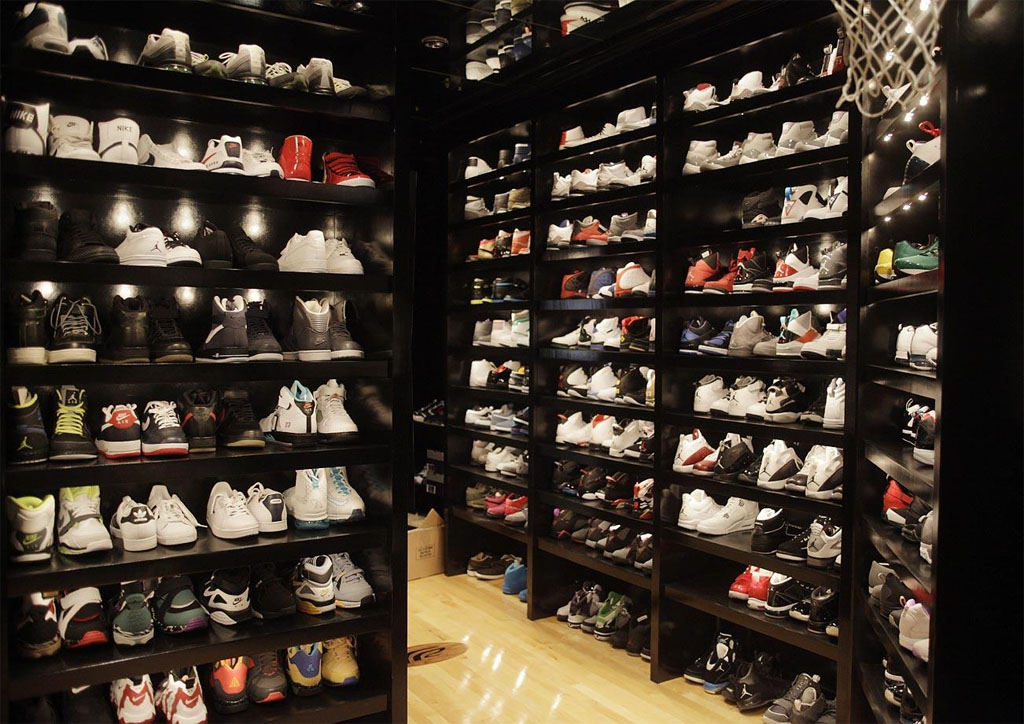 One of the NBA's most clutch shooters, Johnson is so obsessed with basketball that he gave his closet a hardwood court floor. He feels right at home anywhere basketball hoops are set up and the lighting makes his closet look like a true showroom.